Mental Wellness: A Practical Guide
Date:
Thursday 16th May 2019
Time:
08:00 AM - 09:30 AM
Location:
Deloitte, 2 Hardman Street, Manchester, M3 3HF
Join the Future pro-manchester committee for a panel discussion on a practical guide to mental health inside and outside of the workplace.
The discussion will be centred around "top tips" for mental wellness at work with practical advice on how to have a conversation about mental health in the workplace.
If you have any questions for the panellists, please feel free to send them to info@pro-manchester.co.uk to ensure that they are answered during the session.
About the Speakers: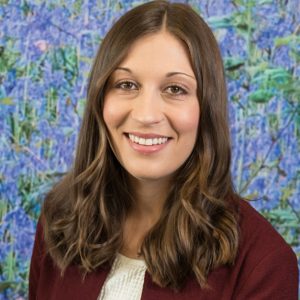 Hannah Johnson
Director -
Hannah is a Director at Carter Corson Business Psychologists and current Chair of Future pro-manchester. Passionate about professional development, Hannah works as a coach and mentor to senior leaders as well as supporting young professionals and graduates in their early careers, through her voluntary work.
Hannah's day to day role at Carter Corson sees her working with organisations across the private and public sector, supporting their leaders' and managers' development. Hannah brings her unique insight from the world of psychology and knowledge of human behaviour to create positive change and high impact outcomes for the organisations she works with.
Hannah has trained and developed hundreds of individuals across a range of industries – Professional Services, Central Government, STEM, Healthcare, Higher Education – covering topics from management, leadership and communication to coaching, mentoring, innovation, resilience and personal confidence
Naomi Timperley
- Tech North Advocates
Proud to be in the top 50 Computer Weekly Most Influential Women in UK IT 2018. I am an experienced partnerships and engagement consultant with established relationships across the UK. I have extensive experience working with startups and growth businesses particularly in the tech, digital and creative sectors. I was one of the Maserati 100 in 2015 – a definite list of entrepreneurs who support the entrepreneurs of tomorrow. I have been a mentor for 8 years and mentored over 200 businesses. As one of 2 iDEA Industry Ambassadors in the world for the Duke of York's Inspiring Digital Enterprise Award for my work with Wakelet and iDEA, I am big champion of Digital Skills for everyone. I also am a Honorary Industry Fellow at the University of Salford Business School. I sit on GMCA's Innovation Board, the Board of arts organisation Future Everything and am Chair of investment platform Capital Pilot.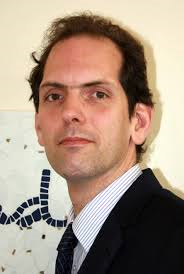 Stewart Lucas
- Manchester Mind
Stewart Lucas is a highly experienced voluntary sector leader specialising in strategic change. He has been involved in a number of initiatives that have fundamentally changed the way the world operates including the 2012 Paralympic Games. Up until September 2017 he was CEO of Lancashire Mind and led the charge to alter the way that Lancashire's providers, commissioners and residents view Mental Health. During his time in post he took a lead role in bringing National Mind and Mind Network together in closer harmony. Currently he is working with the five Greater Manchester Mind's to develop a shared and collaborative way of working that responds to the opportunities provided by devolution and sits on key strategic boards across Greater Manchester influencing the way that Mental Health is defined within the emerging infrastructure. He is also available for Bar-mitzvah's, Summer Seasons and Children's Parties.
Holly Moore
Founder and Managing Director -
Holly Moore is the Founder and CEO of Make Events, a live events and brand communications agency. Over the last 7 years the business has grown significantly in terms of turnover and staff.
As the CEO of Make Events, Holly is responsible for the business strategy, vision and creative direction. Not only has she grown the business from scratch, but she has put together an incredibly talented team of event planning consultants and creative professionals. Holly loves finding out what makes a company or a brand tick, really getting under its skin and showcasing it in all its glory.
Holly is also the Events Director of the Manchester PA Awards; Director of HM Events which services her exclusive personal clients and is developing her own brand for coaching, speaking and mentoring.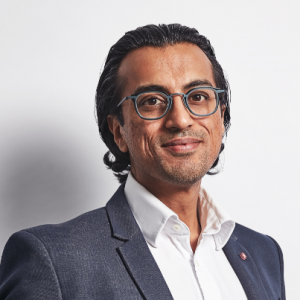 Vikas Shah MBE
- Swiscot Group
Vikas Shah MBE is one of the UK's highest profile entrepreneurs and business commentators.  He holds a Professorship at MIT Sloan (The Lisbon MBA), and is an Honorary Professor at University of Manchester.
Vikas is a regular speaker and host at conferences around the world, and consults for a wide-range of businesses. Vikas is CEO of Swiscot Group, a diversified international trading business, a venture investor in numerous businesses internationally, and co-founder of 53 Degrees North, a feature film studio. He was awarded an MBE for Services to Business and the Economy in Her Majesty the Queen's 2018 New Year's Honours List.
Interested In The Event?
If you're interested in attending, you can book online here.