Parenting during lockdown
Date:
Wednesday 25th November 2020
Time:
11:30 AM - 12:30 PM
Location:
Webinar, Zoom, Joining instructions to follow,
Categories:
Over the past few months we have all had to adopt to new ways of working.
Many of us have had our children at home either teaching them using materials provided by the school or where lessons have been provided on Teams/Zoom.
Even with a return to school, wraparound childcare has in many cases disappeared and we are having to work in a much more flexible, agile way than before.
Our children have joined us on video calls. The working world looks very different to twelve months ago. How can we best look after our own mental health whilst being a good parent? How do we cope with our children's concerns and worries? What can employers do to help their employees?
In this insightful panel discussion we will look at these questions and more to examine how the working world has changed and what further changes are needed.
About the Speakers: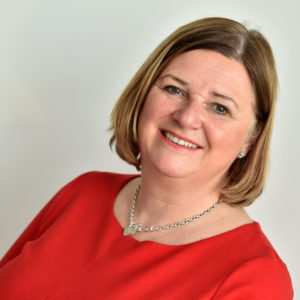 Nichola Evans
Partner, Commercial Litigation - Ward Hadaway
Nichola is a partner with Ward Hadaway specialising in Commercial Litigation with extensive experience of high value complex litigation for both International and British companies This has included litigation conducted in the British courts and also arbitration (domestic and international). She is also experienced in using different forms of ADR especially mediation
Nichola sits on the National Executive Committee of the Forum of Insurance Lawyers ("FOIL") and is a FOIL's representative on the Law Society Council and on the Law Society Civil Justice Committee.
She has been involved with pro-manchester for a number of years and very much enjoys her involvement on the Committees she sits on and is also the Chair of the pro-women group which forms part of the pro-manchester EDI committee.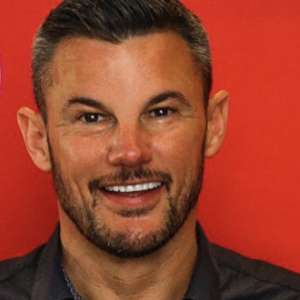 Carl Austin-Behan OBE DL
LGBTQ+ Advisor to the Mayor of Greater Manchester & The Greater Manchester Combined Authority -
Carl was the first openly gay Lord Mayor of Manchester 2016 – 2017, Served on Manchester City Council representing Burnage from 2011 – 2018, was lead member for LGBT issues within the City Council. Also owns his own Cleaning Company VA Clean – working with Property Management Companies specialising in the communal areas of apartment blocks.
Carl was one of the last people to be discharged from the RAF in 1997 due to his sexuality although having an exemplary service record, he was the first openly gay person to join Greater Manchester Fire and Rescue Service in 1998 and then went on to win Mr Gay UK 2001.
Carl is a trustee of LGBT Foundation, Fighting With Pride (supporting health, welfare and wellbeing of LGBT+ Veterans discharged between 1955 – 2000 due to their sexuality) We Stand Together Charity – building on Community Cohesion, The President of Contact – a young person's theatre based on Oxford Road. A Diversity Role Model, an Advocate of The Proud Trust, Chair of the Running Bee Foundation, Co-Chair of pro-manchester Equality, Diversity and Inclusion committee and recently received an honouree Doctorate from the University of Bolton for his services for the community.
In August 2018 The Mayor of Greater Manchester, Andy Burnham appointed Carl to be the LGBT Advisor to himself and The Greater Manchester Combined Authority.
In April 2019, his daughter Willow was born where Carl & his husband Simon are carrying out duel parenting with a lesbian couple.
November 2019, was appointed a Deputy Lieutenant of Greater Manchester and was awarded  the OBE in the 2020 Queens New Year's Honours List for services to Charity and the LGBTQ+ Community.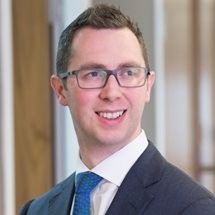 Andrew Moore
Family Lawyer, Litigator, Mediator, and Collaborative Practitioner - Mills & Reeve LLP
Andrew has been a member of the family team at national law firm Mills & Reeve LLP for more than a decade. In his role, Andrew supports his clients and their families through periods of change; whether that is negotiating financial settlements upon relationship breakdown, preparing pre and post nuptial agreements as part of family wealth protection, or supporting discussions around the care of their children. Andrew has a thriving mediation and collaborative law practice, processes which he believes engenders stronger co-parenting relationships and ultimately better outcomes for all.
Andrew is recognised as a leading individual in both the Chambers UK and Legal 500 legal directories. He is a member of Resolution, the largest family law association, and is the current secretary of the Greater Manchester region. Andrew is past chair of the Manchester Dispute Resolution Group.
Since 2013 Andrew has balanced the day job and being a father of two primary school aged daughters through flexible working (and having to become even more flexible during lockdown!) He is an advocate for all parents being given the opportunity to work more innovatively around family commitments, and is involved in a Mills & Reeve initiative to increase the number of current/future fathers taking advantage of the firm's flexible working policies. Andrew is also chair of governors at his local primary school in the Heatons and supported the school through its closure in March as the pandemic took hold, reopening in June to selected year groups, reopening fully in September, and the provision of home learning over that six month period.