Virtual Fintech Lunch 2020
Date:
Thursday 5th November 2020
Time:
12:00 PM - 02:00 PM
Cost:
£Free for members/ £20 non members
Categories:
Now employing over 61,000 people in the UK, the last few years has seen fintech grow from its disruptive roots into a £6.6bn industry.
From the convergence of two of Manchester's largest industries – financial services and digital technology – the city boasts a growing cluster of fintech businesses. These range from long-standing companies that support financial services to much smaller start ups that are developing innovative solutions.
Hosted by Anthony Morrow of OpenMoney and Mark Robinson from Verlingue, our Fintech lunch will  feature two expert panels as well as a virtual networking lunch where you can continue the conversation amongst peers.
Our speakers will discuss how the global Fintech market is taking the adjustment to Covid-19 as an opportunity for some self-reflection, how to create long-term sustainable business models and how influential the VC community has been in shaping the Fintech industry.
Join pro-manchester and our expert panels as we discuss what Manchester has to offer Fintech businesses.
About the Speakers: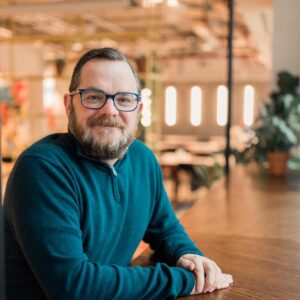 Anthony Morrow
pro-manchester Chair. Founder - OpenMoney
Anthony is chief executive and co-founder of OpenMoney, passionate about making financial advice accessible and affordable to everyone.
He has considerable experience of the financial services industry, most recently as founding partner of discretionary fund manager Tatton Asset Management. Previously, he was a consultant at both Arthur Anderson and KPMG, specialising in regulatory, performance and strategic issues for the life and pensions sector.
Jess Jackson
Head of Investment - GC Angels
Jess has a wealth of experience working with tech businesses and startups, particularly with a focus on social impact.
Jess come from a strong start-up background with operational, compliance and management focus, as well as managing HNWI Capital and a portfolio of over £5m in value spanning both early stage tech businesses and property.
Her current role at GC Angels sees her leading the service's fund deployment into GM early stage tech businesses and managing a portfolio of over 27 investments to date, sitting on numerous boards. She is passionate about supporting investment into women-led businesses, the early stage investment market, and regularly gives talks and contributes to articles on the subject.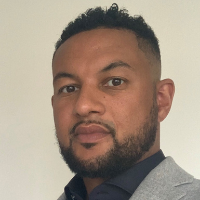 Leon Wilson
Chief Executive Officer - PollenPay
Leon is chief executive officer and founder of PollenPay, with a mission to create financial solutions that promote financial responsibility.
Having worked 15 years in Engineering and Project management, Leon understands the need for responsible financial decisioning. Through understanding today's current financial market and emerging technologies, Leon saw areas for potential improvement in which he started PollenPay with a vision to solve problems in today's payments ecosystem.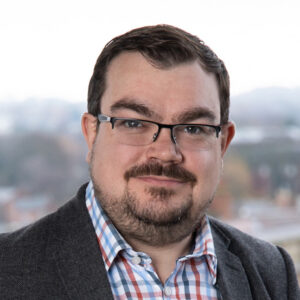 Andrew Aldridge
Partner & Head of Marketing - Deepbridge Capital
Deepbridge Capital is a northwest-based investment manager with over £200m of investments in the disruptive technology, life sciences and renewable energy sectors.
Andrew is a growth specialist, with two decades of experience helping companies develop their brand reputation, deliver financial results and develop sales & marketing functions, within heavily regulated environments.  Andrew has worked with numerous companies, across multiple industries, but has predominantly focused on professional and financial services, and has been working with financial professionals throughout his career.
Andrew joined Deepbridge in 2014, becoming a Partner in 2015, is a Member of The Chartered Institute of Marketing and holds a BSc in Business Economics and Marketing from the University of Wales, Aberystwyth. Andrew is also a patron of the Tim Parry Johnathan Ball Peace Foundation.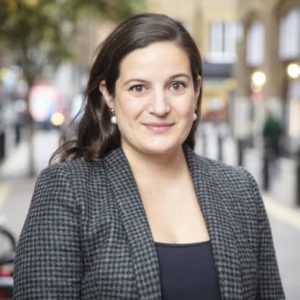 Carrie Babcock
Investment Manager - Beringea
Carrie is responsible for sourcing and analysing new deals, due diligence on potential investments, managing deal execution processes, and monitoring and advising portfolio companies.
She previously oversaw investments in logistics, security, education and agriculture at specialist seed funds Breed Reply and Mustard Seed. Prior to this, she began her career in corporate investigations firm Kroll.
Carrie has lived and worked in the US and Europe and has an MBA from INSEAD and a BA from Barnard College, Columbia University.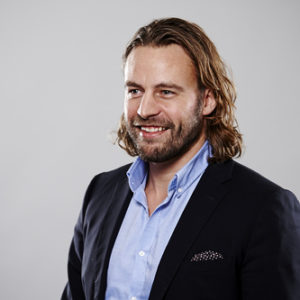 Greg Cox
CEO - Quint Group
Greg Cox is a Fintech Entrepreneur. He is the CEO of Quint Group and Co Founder & Charimain of Acquired.com.
Quint now owns and operates fintech and consumer finance businesses in the UK, USA, Poland and Australia. As CEO he spends the majority of his time working with his team on overall direction, operational excellence and strategy.
In addition to this Greg also enjoys working on the development of new opportunities, tech and products within the Group and the wider sector.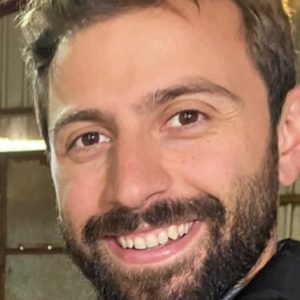 David Rozier
Director - Deloitte
David is a Director at Deloitte LLP, a professional services firm. David works within the Audit & Assurance practice specialising in FinTech and Financial Services and has more than 14 years' experience.  His portfolio includes PensionBee, TotallyMoney and Tide and he is also a member of the FinTech Wales advisory panel.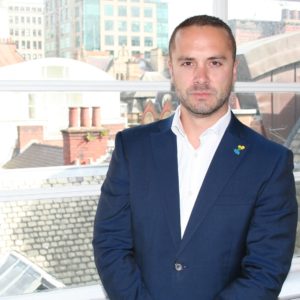 Mark Robinson
Sales Director - North - Verlingue
Mark Robinson is an Insurance Broker specialising in the Technology, Financial Risk and Online Gambling sectors. He works closely with companies to understand their risk profile and ensure exposure to loss is mitigated via a range of specialist insurance products.
Mark has worked with major Blue-Chip organisations across Europe to design and develop specialist insurance policies tailored to their individual needs. This has included Cyber/Data Insurance programs.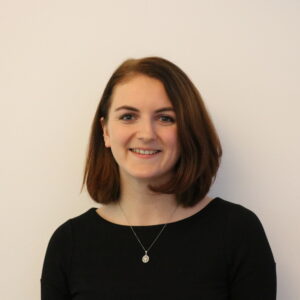 Rachel Eyre
Business Development Manager - Financial, Professional and Business Services - MIDAS
A graduate from the University of Manchester, Rachel joined MIDAS – Manchester's inward investment agency in 2014. She is currently Business Development Manager for the Financial, Professional and Business Services sector and specialises in FinTech, recently working on projects with Fibonatix, Intrapay/Tappit and Wonderbill.
Through her work, Rachel has a strong awareness and understanding of what FinTech companies are looking for when setting up or expanding into Manchester.
Rachel sits on the pro-manchester FinTech committee.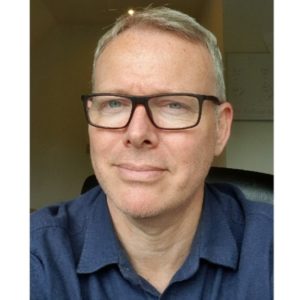 Jonathan Farnell
Director of Compliance at Marq Millions - part of the eToro Group & Compliance Officer at eToroX -
With over 20 years' experience working in the UK banking sector, Jonathan specialises in electronic money issuance, payment services, cryptocurrency compliance and regulatory & operational risk management. He is the Director of Compliance and Board member of Marq Millions, an FCA regulated EMI specialising in e-money services. He is also Head of Compliance at eToroX, a GFSC regulated Distributed Ledger Technology Provider.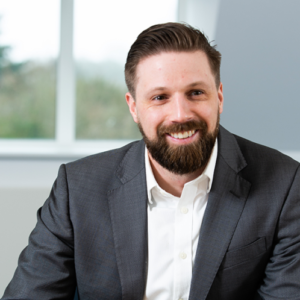 Will Schaffer
Investment Manager - Mercia
Will joined Mercia in 2018 as an Investment Manager. He's primarily focused on the origination and execution of deals for the Northern Powerhouse Investment Fund, in particular the provision of growth capital to trading SMEs with ambitious and innovative management teams.
Previous experience
Will spent more than six years in corporate finance as an M&A specialist with KPMG in Leeds and The McLean Group in Washington DC. Whilst in the US he was typically working with tech-focused, mid-market companies delivering solutions to public sector customers, namely in aerospace, defence and government services, and healthcare. In his last year at KPMG, Will was seconded to NorthInvest, where he developed an angel investor network and support ecosystem for tech startups across the North of England.