Property Lunch: Sustainability – Can we afford to be ethical?
Date:
Wednesday 9th November 2022
Time:
12:00 PM - 03:00 PM
Location:
Manchester Hall, 36 Bridge St, Central Manchester, M3 3BT
Cost:
£45 +VAT (members)/ £60 +VAT (non-members)
Categories:
Regeneration and Property
A culmination of climate related disasters, global pandemics amongst a number of other factors over the past few years have catapulted the responsible business agenda to the top of all of our priority lists. Not least within the property sector. But whilst the sector strives towards making positive change, change comes at a cost.
At our lunch in November our two panels, bridging both residential and commercial property will explore the current state of play.  What and who is driving change, if we are going to achieve our sustainability goals, and ultimately who is going responsible for it?
Panel 1 – Our first panel, will focus on Investing in Social Value,  exploring the impact of ESG on investment decisions and what needs to change in the public and private sectors to ensure the wider economic wellbeing of our communities.
Panel 2 – Leading on from our first discussion our second panel of the day, will look at the sustainability and the commercial real estate sector from an occupiers point of view. The panel will focus on how the global pandemic has affected the sector, what changes are being made and who is responsible for paying for them.
About the Speakers: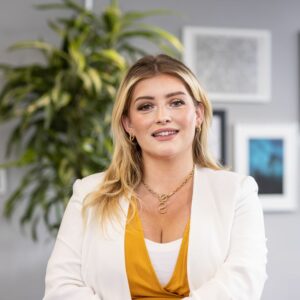 Sarah Bateman
CEO - Unify Energy
Sarah Bateman, CEO of Unify Energy is an experienced business leader who is deeply passionate about nurturing great ideas, and building her career in scaling businesses. She joined the Bruntwood Group to commercialise an Innovative energy proposition that the property developer had incubated internally after recognising gaps in the Energy market, ultimately leading the launch of Unify Energy, the first regulated Energy supply business to offer an end-to-end energy solution from the supply, and sub-meter management through to billing for building owners and operators. Sarah was previously part of Global tech giant Cisco leading the incubation and commercialisation of start-up ideas across Europe.  As a member of the board of trustees of the Smart Works Greater Manchester charity Sarah is also passionate about supporting women and D&I.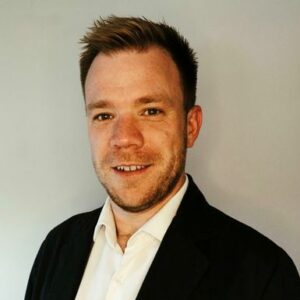 Matt Ferretti
Head of Partnerships - Green Finance Institute
Matt is Head of Partnerships within the GFI's Built Environment programme. He focusses on collaborating with Local Authorities and the Finance industry,  developing innovative financial solutions designed to 'crowd-in' private capital to support energy-efficiency improvements in the built environment. Following the publication of The Mayor's 'Retrofit GM' strategy, the GFI announced a pioneering partnership with the GMCA. Matt is leading this work along with the GMCA, working towards piloting several products, including Local Climate Bonds, Green Mortgages, Demand Aggregation Finance, and Property Linked Finance, to unlock funding for owner-occupied and privately-rented homes in the area. Prior to joining the GFI, Matt spent 12+ years working at global banks, specialising in mortgages, green lending, and digital transformation.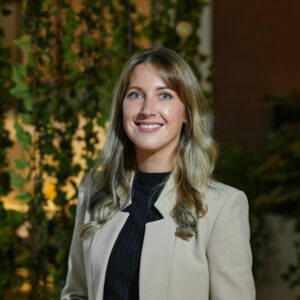 Heather Gray
Global Sales Director - Clockwise
Heather is Director of Sales for Clockwise, a rapidly growing Flexi Office space provider with sites across the UK and Europe. She has advised at 10 Downing Street on how to better support female entrepreneurs and in 2016 was named a Rising Star in the Manchester Young Talent Awards for her work building partnerships to better support fast growth businesses in the Manchester Business community. In 2018, she was named on the Northern Power Women Future List, and in 2019 was awarded "Female Networker of the Year" at the City of Manchester Business Awards and "Employee of the Year" in 2021.
Heather is co-chair of pro-manchester's Property and Regeneration committee.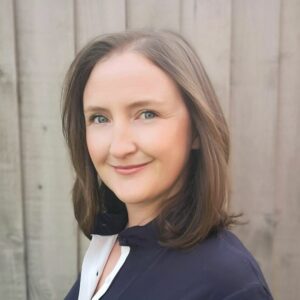 Emma Berry
Director - Head of North West - Real Estate Management - Avison Young
Emma is a Director and Head of Real Estate Management North West for Avison Young. During the last sixteen years she has held roles both client side and within global multi-disciplinary firms. Her current role sees her lead on service delivery for the regions portfolio of national and local clients.
Emma focuses on advising clients from both the private and public sector on their property management strategies with a keen eye on the future and a fundamental belief that the occupier experience is crucial to an assets success.  Engaging early on development and regeneration projects, a key part of Emma's advisory role is to ensure that clients strategic goals around sustainability, social impact and innovation are implemented on the ground; taking ideas into reality.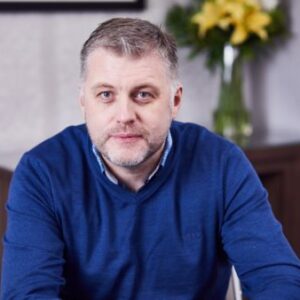 Stuart Stead
Partner - Head of Property & Construction - Cowgills
Stuart acts as an advisor for a portfolio of regional SME's in the property and construction sector providing strategic advice and guidance and "sign-posting" to their specialist divisions including tax, property finance, audit and compliance. He co-founded PMJ Capital Ltd in 2015 – this is Cowgills sister bridging funding business. PMJ is a short term principal lender providing first charge secured loans on both residential and commercial properties and supporting small new build residential developments and refurbishment projects. He also sits on the main Cowgills board.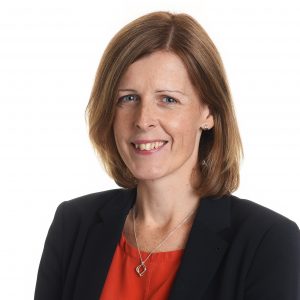 Suzanne Benson
Head of Manchester Office - Trowers & Hamlins
Suzanne is the head of Trowers & Hamlins' Manchester office and leads the north west Real Estate practice. She specialises in the development of home ownership products working with Homes England in relation to its grant funded sale products, including the shared ownership lease and most recently the £19 billion Help to Buy programme.
Suzanne also sits on the MHCLG joint advisory committee set up to promote the development of the Build to Rent sector. On a wider basis, Suzanne advises clients on large scale property projects, including public private partnerships and regeneration schemes, Suzanne is also the partner in charge of our Residential Sales team in Manchester. Suzanne is named as a Leading Individual in both Chambers and Partners and the Legal 500. She is also an editorial panel member for ThinkHouse a web based resource to promote knowledge sharing in the housing industry as well as being a business representative on MCC's Our Manchester Forum.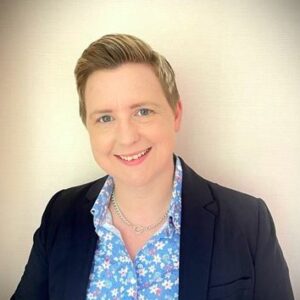 Alyson Heald
Partnerships Director NW - L&Q/Trafford Housing Trust
As Partnerships Director (North West) for L&Q / Trafford Housing Trust, Alyson has responsibility for the Group's strategic relationships with key partners and stakeholders across the region. Alyson's focus is on working collaboratively to understand the needs of residents and community organisations as well as the strategic priorities of local and regional government and other partners to help shape L&Q's ambitious plans for the North West, centred on boosting social investment in local communities and delivering 20,000 quality new homes across the region over the coming years.
With over 18 years' experience in social housing and community regeneration, Alyson is passionate about the sector and the added social value housing providers can generate, as well as ensuring wider placemaking and levelling up agendas deliver positive impacts and opportunities for local communities. Alyson brings a wealth of experience of leading teams across policy and research, ICT, business intelligence, transformation and diversity and inclusion.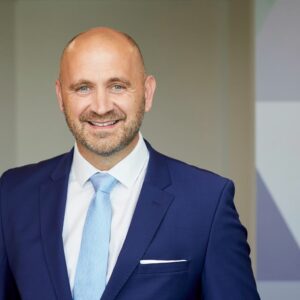 Alex Bodie
Head of Social Housing - Together
Alex Bodie has worked for a number of high profile finance providers across a variety of asset finance and commercial banking roles over the last 22 years.  He joined Together in 2019 and now heads its social housing channel, launched in 2021. Specialising in providing vital funding lines to both registered providers, social landlords and care providers covering both general needs and supported housing. He has passion for social housing and understands the issues faced by housing providers in the sector such as how to create inclusive communities and deliver homes that transform people's lives today, whilst meeting the needs of the future.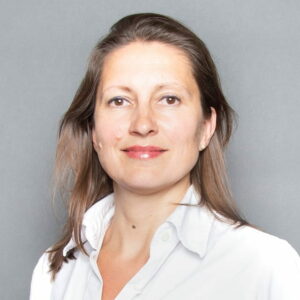 Caroline Baker
Managing Partner, North West Region - Cushman & Wakefield
Caroline Baker is Managing Partner of Cushman & Wakefield's North West Region managing a 100-strong office, of which includes our Specialist Markets Division covering Healthcare, Purpose Built Student Accommodation, Public Sector Advisory, Development and Strategic Advisory and Residential.
Caroline has 25 years' experience advising public and private clients in the North West. She specialises in leading multi-disciplinary teams to prepare deliverable strategies to transform places, in particular town centres including Stockport, Crewe, Macclesfield, Wigan and Ellesmere Port.  She has in-depth appreciation of residential markets and advising public and private clients on how to transform perceptions and drive value to unlock residential development in key areas including Manchester and Preston City Centres.