Relevance and brand storytelling in the post-COVID era
Date:
Wednesday 9th September 2020
Time:
12:30 PM - 01:00 PM
Location:
Webinar, joining instructions to follow, , ,
BIG Lunchtime Conversations are a series of webinars that will give participants access to marketing industry experts for bitesize discussions around some of the key trends and opportunities available in a post-COVID world.
Details on the first session are below:
Why consumers can see through lip-service marketing
How many times have you seen a brand rollout an old Tony Wilson quote or slap a bee on something and think "job done with them Mancunians" – or assume "yep, Scotland will like us now" because they've made something tartan or put a kilt on it, for no apparent reason?
At best, it is well-intentioned laziness... and at worst, risks being patronising and potentially offensive.
That's not to say brands can't do it right, but in a world where consumers are seeking authenticity in their marketing, brands risk missing the point if they make assumptions rather than pay attention to what consumers actually want.
In this lunchtime webinar, join Paul Hadfield and Steph Clark from full-service marketing agency BIG Partnership who will discuss the following questions:
Why is finding a point of relevance key to building an effective campaign?
How does a brand leverage locality without 'local-washing' / 'Manc-washing'?
Why is understanding the consumer mindset and who your audience is key to success?
Why understanding what you brand stands for and how that fits into people's lives can be to your advantage.
What is the potential impact of getting it wrong?
This webinar will suit anyone with an interest delivering effective and engaging marketing campaigns.
Please feel free to submit your questions ahead of the event to shaun.gibb@pro-manchester.co.uk
About the Speakers: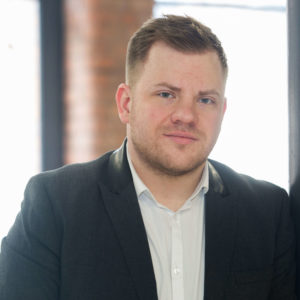 Paul Hadfield
Senior Creative Strategist -
Paul joined BIG earlier this year as senior creative strategist and takes the lead in designing and delivering creative campaigns and outputs for its B2C and B2B client base, working across the BIG's four UK offices based in Manchester.
His previous experience includes award-winning work across a portfolio of clients including AO.com, Brewdog, Asda, Kellogg's, Pringles, TUI and the creative concept behind the launch of the Greggs vegan sausage roll, amongst other campaigns.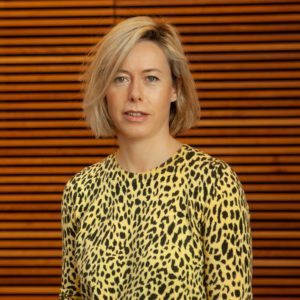 Steph Clark
Head of Edinburgh -
Steph joined BIG in 2019 as an associate director following a career working at the BBC, then in-house with EDF Energy. She returned North to head-up BIG's Edinburgh team, with a key focus on delivering full service integrated campaigns for BIG's consumer, professional services and retail clients. Her previous experience includes award-winning work for the likes of Irn-Bru; Magners; Johnstons of Elgin, and Scottish Government.