Date:
Friday 13th July 2018
Time:
10:00 AM - 12:00 PM
Location:
Artisan, Avenue North, 18-22 Bridge Street, Manchester, M3 3BZ
Categories:
During this event, our panelists will look how different brands and 'influencers' are approaching the technological disruption that is currently affecting the retail industry.
How do business adopt the new technologies? Do retail business need to become media business in order to survive and thrive? What does the future look like for retail businesses?
We will address all these questions and more over a delicious continental brunch, kindly provided by Artisan.
Chair: Sian English, Seventy7
Speakers: Gini Sharvill, Haagen-Dazs;  Jack Barmby, Gnatta; Alex Ayin, Social Chain; Michael Boyle, Maniere de Voir; Adam Hosker, Hello Soda; plus more to be announced.
About the Speakers: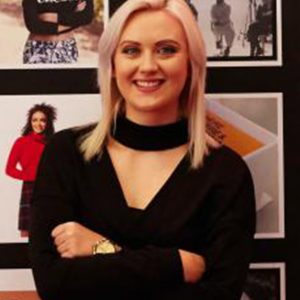 Sian English
Head of Multichannel -
Sian leads multichannel operations for independent creative business, seventy7. With a 40-year history in retail, seventy7 work with fashion's most innovative start-ups through to international luxury giants across London, Manchester and Mumbai.
For the past 10 years, Sian has worked in marketing focused roles for leading global B2B and B2C businesses including Speedy Services, Knauf, Yodel and theEword.
Driver, collaborator, speaker, innovator, creative and host, Sian is Chair of pro-manchester's Retail and E-commerce committee, Vice Chair of the MPA and winner of Best Creative, Digital or Media Professional (2019 Made in Manchester Awards).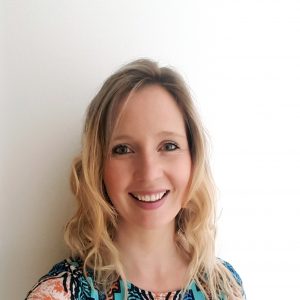 Gini Sharvill
Senior Global Brand Manager - Haagen-Dazs
Gini is currently Senior Global Brand Manager at Haagen-Dazs, where she leads global digital and design strategy to deliver business growth in over 90 countries worldwide (with lots of ice cream eating on the way).
After studying languages at Oxford University, she began her career in marketing at P&G, looking after a diverse range of brands such as Always, Oral-B and Duracell during her time there. She then moved to L'Oréal, where she drove double digit growth for several skincare brands before succumbing, as a keen foodie, to the lure of ice cream over face cream!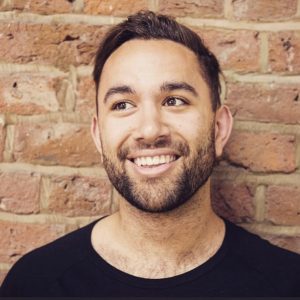 Alex Ayin
Investments & Partnerships Director - Social Chain Group
Alex Ayin has led the commercial and operational growth of one of Europe's fastest growing social media publishing houses & digital marketing agencies, Social Chain. The business has scaled from a team of 10 at their Manchester HQ, into a global operation with 200+ staff around the world with offices in Berlin, London, Manchester, Munich and NYC in the last 3 years; now planning expansion into India & Australia by the end of 2018.
With a passion to change the way we view the world as a society, Alex has brought together some of the most intelligent, young minds of our generation and been able to deliver global marketing campaigns for some of the biggest brands in the world – Apple Music, boohoo, Coca-Cola & MBNA. This 27 year old continues to develop a deeper understanding of the millennial mindset, providing theories into the reasons behind viral social transmission whilst bringing to life how the evolution of human behaviour in this ever-changing social landscape will continue to change the way we think, feel and act as a global society.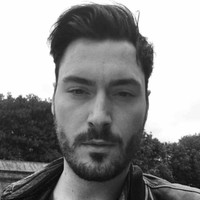 Michael Boyle
Head of Digital / Marketing - Manière De Voir
Having started his career with one of the world's leading cosmetics companies, L'Orèal. Michael has since led marketing activities for Selfridges.com, Jack Wills and Guerlain Cosmetics. He now heads up the digital and marketing for the disruptive fashion-forward enthusiasts at Manière De Voir – leaders in design and quality apparel.
With experience across a number of marketing disciplines Michael is delivering campaigns and creative synergies to enhance the online customer experience, building acquisition and retention life cycle strategies whilst refining marketing activities with the use of data insights.
Michael is passionate about aligning brand objectives with customer centricity to achieve maximum effectiveness.
Adam Hosker
Consumer Insights Director - Hello Soda
Adam is currently Consumer Insights Director at Hello Soda, following 15 years' experience within the technology space, at companies such as Software One, and 4 years of sitting on the advisory board at University of Leeds Business School where he guests lectures.
Having worked both in the commercial sector and advised in academia on the subject of the practical applications of AI and advanced analytics, he is well placed to advise clients on how to leverage technology while exploring the ethical issues and practical benefits of changes with a balanced view.
Adam's current work for Hello Soda focuses on advising clients on how best to leverage technology to personalise marketing through data insights to deliver an exceptional customer experience. GDPR has presented a unique opportunity to re-think how organisations engage with customers. KYC and personalisation are at the centre of this methodology and Adam's experience of technology lends itself perfectly to solving these challenges.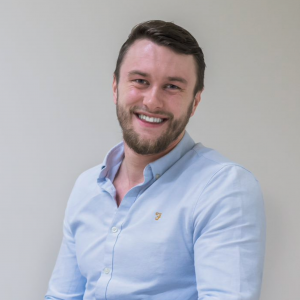 Jack Barmby
Founder and CEO - Gnatta
Jack Barmby is the Founder and CEO of Gnatta, the platform for managing customer conversations at scale. An experienced entrepreneur, he is a leading commentator on all things customer service and an advocate of a new approach to customer communication.
Interested In The Event?
If you're interested in attending, you can book online here.