Virtual Retail & Ecommerce Lunch 2021
Date:
Thursday 21st January 2021
Time:
12:00 PM - 02:00 PM
Location:
Virtual, Joining details released closer to the time, ,
Cost:
£Free for members, £20 non members
Categories:
What can we expect for retail in 2021?
Whether you're big or small; essential or non-essential; national or local; store or online, shopper or shop-owner,  2020 has been a year like no other for retail. Our annual retail lunch will be  an invaluable opportunity to hear from a range of leading voices across the sector discussing what retail looks like now as we enter 2021.
As well as reflecting on the challenge of delivering Christmas 2020, the event will explore what trends and behaviours retailers predict will be here to stay for 2021. Are their reasons to be cautiously optimistic as we reach a supposed 'return to normal' by Spring 2021? Or do they predict shopping has changed forever based on the way retail has been required to adapt in 2020?
Please join us for what is set to be a fascinating and interactive discussion about where retail will  head in 2021. One not to miss!
Agenda
12.00 – 12.05 – Welcome by pro-manchester
12.05 – 12.25 – Retail Review 2020 - Consumer trends & insights for 2020 & predictions for 2021:
Diane Wehrle - Springboard
12.25 – 12.55 – Panel: Transformative Technology: How innovation has kept retailers and customers connected through 2020 and how will technology continue to shape our shopping experience:
Richard Johnson – MyStreet, Kaushalya Somasundaram – Square UK, Gabrielle Hase - Soleberry Advisory, Ian Cairns - Talk Talk Business
12.55 – 13.05 - Break
13.05 – 13.35 – Panel: Revolution; Renaissance or Evolution: What is the future for retail in our town and city centres?
Vaughan Allen – CityCo, Amna Khan – MMU Business School, Julian King – RLB, Danny Simpson – MID Communications
13.35 – 13.55 – In conversation with Craig Noonan - Coop Food
13.55 – 14.00 – Close by Kat McGettigan, Grayling
About the Speakers: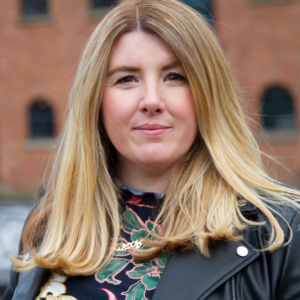 Kat McGettigan
Head of Manchester & Board Director -
Kat McGettigan is a board director at international communications agency Grayling. As a consumer brands specialist, with nearly 15 years of comms agency experience, Kat has worked for some of the world's most recognised brands including Visa, Huawei, Red Bull, Twitter, MasterCard, Co-op Food and Dixons Carphone.
Kat previously held the role of Head of Consumer at both Grayling UK and M&C Saatchi PR & as of January 2020 is now Head of Grayling Manchester, leading Grayling's expanded full comms service agency offer across corporate, consumer and public affairs.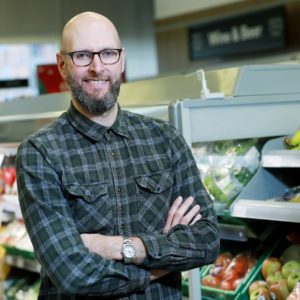 Craig Noonan
Head of PR - Coop Food
Craig Noonan is Head of PR for Coop Food and has over 20-years experience in PR and communications across a range of sectors, from retail, healthcare to travel and tourism. Craig has spent the last ten years at Co-op, most recently handling corporate and consumer PR for its food business.
He has overseen a concerted and radical transformation of the business in the eyes of media commentators, influencers and consumers, as it shifted its emphasis to the convenience sector from its near collapse. Craig led the communications for Co-op's acquisition of wholesaler Nisa and he has also implemented creative PR strategies for its funeral, travel and pharmacy businesses.
A trained journalist, in his early career Craig plied his trade in busy public sector press offices and ran the communications department for a major NHS organisation and on a voluntary basis has helped support charities, including the Rosemere Cancer Foundaiton, with multi-million pound fundraising campaigns.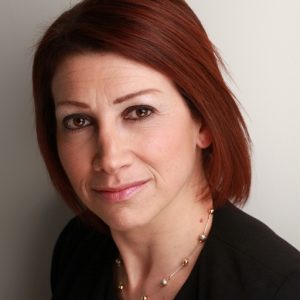 Diane Wehrle
Marketing and Insights Director - Springboard
With 30 years' experience in retail and retail property, Diane is regarded as one of the leading experts on the high street, retail destinations, retail intelligence and insights. Diane has an unparalleled knowledge and expertise in understanding current and emerging retail issues and trends.
Diane has worked within the full spectrum of retail including a retailer and as an advisor and consultant. She is frequently called upon to comment on the performance of retail and bricks and mortar destinations across the national broadcast and print media appearing regularly on BBC and Sky News.  Diane has significant experience in understanding trends and events on locational performance and is experienced in network and location planning. Diane holds an MSc in Property Investment and is a fellow of the Institute of Place Management.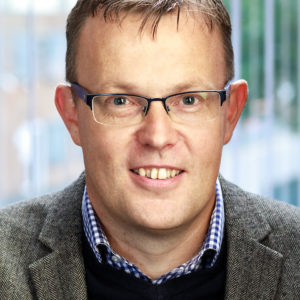 Ian Cairns
Enterprise and Regional Director - TalkTalk Business
As Enterprise and Regional Director, Ian leads the Regional & New Business development plans in TalkTalk Business Direct. He has 25 years' experience in the Telecoms industry, having spent 15 years at Opal Telecom before they rebranded as TalkTalk Business. Ian's always on hand to discuss complex business requirements and has helped onboard some of TalkTalk Businesses largest and most well-known brands over the years. Ian's passionate about TalkTalk, our service and our customers, and with the advances and investments we're making as a business, it's a truly exciting time for everyone at TalkTalk Business.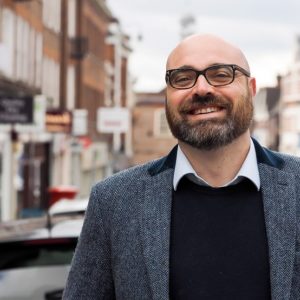 Richard Johnson
CEO - MyStreet
Technology entrepreneur, Richard Johnson, was inspired to launch the MyStreet app during the pandemic to help small independent retailers stay connected to shoppers against the challenging backdrop of constantly changing lockdowns. Through his expertise in innovative technology coupled with his (and his wife's) personal passion for shopping, the MyStreet app was borne to enable shoppers to support their local independent stores and discover new ones.
MyStreet uses best-in-class AI and Computer Vision (CV) to enable customers to discover and support new shops and communicate directly with independent retailers as if in a face-to-face situation. The app is providing a lifeline for many small independents through a year of ongoing lockdowns
As well as MyStreet, Richard is a seasoned entrepreneur and is also co-founder of 360 Publishing which works with publishers, adtech and martech companies to build traction, increase conversations and generate new revenue.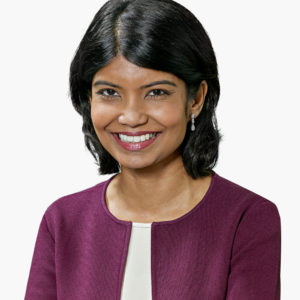 Kaushalya Somasundaram
Head of Payments Partnerships & Industry Relations - Square UK
Kaushalya leads foundational industry and regulatory relationships for the UK Business
Prior to joining Square, Kaushayla spent 12 years at HSBC, most recently as Global Head of Fintech Partnerships & Strategy for the Corporate & Institutional Digital group. She also served as a director in the HSBC Strategic Innovation Investments team and held senior roles across Corporate Development, Strategy and Planning, and Group Audit.
Kaushalya has joined the committees and boards of several companies and organisations, and is currently a member of the World Trade Board and an advisory board member of PayU. She has been quoted widely in the media and recognised on numerous lists of women innovators and women in fintech.
Kaushalya hails from Botswana and holds an MBA in Finance from the University of New South Wales.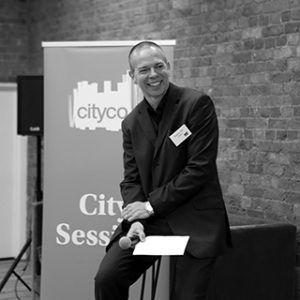 Vaughan Allen
Chief Executive - CityCo
Vaughan Allen is the Chief Exec of CityCo, the city centre management company for Manchester, England.
CityCo is a membership organization, representing over a thousand businesses across the property, retail, hospitality and the cultural sectors. It also runs the city's only Business Improvement District which focuses on delivering major events and marketing campaigns for the city.
The company supports its members operationally and with frequent advice. In the past few years it has run numerous campaigns around such issues as rough sleeping and homelessness, terrorism, crime and the future of the city centre. Following city centre riots in 2011, the Manchester Arena bombing in 2017 and now the covid-19 lockdown, it offers expertise in resilience and building back better after traumatic events.
Before running CityCo, Vaughan was a journalist and leader in the cultural field.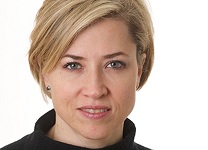 Gabrielle Hase
Founder & Director - Soleberry Advisory
Gabrielle Hase is a digital commerce strategy consultant and the CEO of Soleberry Advisory. Gabrielle has broad experience in all aspects of eCommerce, direct marketing and strategic brand management.
Gabrielle's previous engagements include managing Sweaty Betty's global eCommerce business; launching luxury handbag designer Sophie Hulme's ecommerce presence, and leading accessories brand Knomo's direct to consumer channel.  Some of Gabrielle's other clients include The School of Life, McArthurGlen luxury outlets, Arcadia and TK Maxx.
Gabrielle is a Non-Executive Director for two retail technology businesses, a Manchester-based skiwear brand called Planks Clothing, and for Tate Enterprises, the commercial arm of Tate Galleries.  Gabrielle received an MBA from The Wharton School of Business.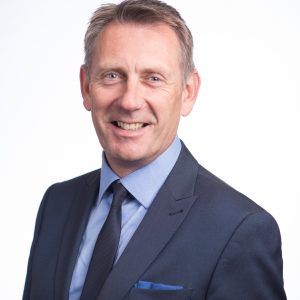 Julian King
National Head of Retail, Partner - Rider Levett Bucknall
Julian King is a Partner of RLB in the UK, responsible for the development and leadership of RLB's retail sector nationally. He has a wealth of experience working with leading retailers and retail property companies.
Joining RLB in 2004, Julian is a specialist in programme management with over 25 years of leadership experience. He has been the architect of many of the innovative tools, techniques and processes adopted by RLB to deliver our unique approach to programme and project management. These include mobile working platforms, database systems, innovative data capture processes, data analytics, and real time dashboard reporting systems.
Julian has a broad understanding of the retail development process, and leads our teams delivering national refurbishment and major new development programmes. With a background in airport retail, Julian has enabled a strong sense of process and has an excellent knowledge of working with multi-stakeholder clients and operational environments.
Julian is a member of the Chartered Institute of Building, a Chartered Construction Manager and is a qualified practitioner within the Managing Successful Programmes specialism.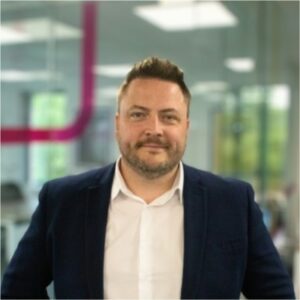 Danny Simpson
pro-manchester Chair. CEO - MID Communications
Danny Simpson is the CEO of MID Communications & Founder of the MID Group, the largest multi award winning O2 Franchise in the Northwest, providing both B2B and B2C services across 16 retail stores throughout the Northwest and a business centre based in Rochdale.
Danny started his career back when GPRS was the only form of mobile internet and he also experienced the launch and impact of both 3G and 4G. He has also witnessed the release of the first ever iPhone in the telco marketplace along with many other tech gadgets like wearables, smart tech, innovative apps and especially tablets. Danny has seen how each of these have cannibalised the market in laptops to how the digital landscape has changed and works in our world as it is today.
He has the queens award for voluntary service, is a trustee for Hits Radio Cash for Kids Manchester, Non-Exec & Trustee for Cash For Kids UK, Non-Exec Director & Trustee for Kingfisher Learning Trust.
Personal Values –
Be kind and courteous
Have good strong manors, they cost nothing.
Work Hard / Work Ethic
Professional Values
Pride – Have it and show it.
Passion – Have it and show it
Persistence – if its worth doing do it