Virtual Retail & Ecommerce Lunch 2021
Date:
Thursday 21st January 2021
Time:
12:00 PM - 02:00 PM
Location:
Virtual, Joining details released closer to the time, ,
Cost:
£Free for members, £20 non members
Categories:
What can we expect for retail in 2021?
Whether you're big or small; essential or non-essential; national or local; store or online, shopper or shop-owner,  2020 has been a year like no other for retail. Our annual retail lunch will be  an invaluable opportunity to hear from a range of leading voices across the sector discussing what retail looks like now as we enter 2021.
As well as reflecting on the challenge of delivering Christmas 2020, the event will explore what trends and behaviours retailers predict will be here to stay for 2021. Are their reasons to be cautiously optimistic as we reach a supposed 'return to normal' by Spring 2021? Or do they predict shopping has changed forever based on the way retail has been required to adapt in 2020?
Please join us for what is set to be a fascinating and interactive discussion about where retail will  head in 2021. One not to miss!
Final speaker line-up to be announced.
Ticket prices (+ VAT)
Members £Free
Non-Members £20 per person
About the Speakers: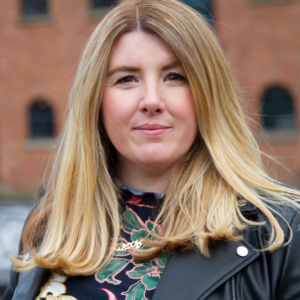 Kat McGettigan
Head of Manchester & Board Director - Grayling Communications
Kat McGettigan is a board director at international communications agency Grayling. As a consumer brands specialist, with nearly 15 years of comms agency experience, Kat has worked for some of the world's most recognised brands including Visa, Huawei, Red Bull, Twitter, MasterCard, Co-op Food and Dixons Carphone.
Kat previously held the role of Head of Consumer at both Grayling UK and M&C Saatchi PR & as of January 2020 is now Head of Grayling Manchester, leading Grayling's expanded full comms service agency offer across corporate, consumer and public affairs.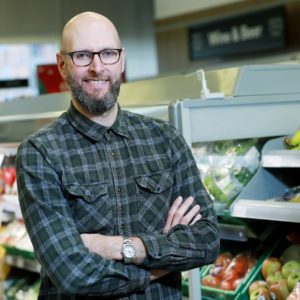 Craig Noonan
Head of PR - Coop Food
Craig Noonan is Head of PR for Coop Food and has over 20-years experience in PR and communications across a range of sectors, from retail, healthcare to travel and tourism. Craig has spent the last ten years at Co-op, most recently handling corporate and consumer PR for its food business.
He has overseen a concerted and radical transformation of the business in the eyes of media commentators, influencers and consumers, as it shifted its emphasis to the convenience sector from its near collapse. Craig led the communications for Co-op's acquisition of wholesaler Nisa and he has also implemented creative PR strategies for its funeral, travel and pharmacy businesses.
A trained journalist, in his early career Craig plied his trade in busy public sector press offices and ran the communications department for a major NHS organisation and on a voluntary basis has helped support charities, including the Rosemere Cancer Foundaiton, with multi-million pound fundraising campaigns.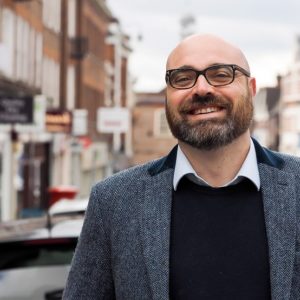 Richard Johnson
CEO - MyStreet
Technology entrepreneur, Richard Johnson, was inspired to launch the MyStreet app during the pandemic to help small independent retailers stay connected to shoppers against the challenging backdrop of constantly changing lockdowns. Through his expertise in innovative technology coupled with his (and his wife's) personal passion for shopping, the MyStreet app was borne to enable shoppers to support their local independent stores and discover new ones.
MyStreet uses best-in-class AI and Computer Vision (CV) to enable customers to discover and support new shops and communicate directly with independent retailers as if in a face-to-face situation. The app is providing a lifeline for many small independents through a year of ongoing lockdowns
As well as MyStreet, Richard is a seasoned entrepreneur and is also co-founder of 360 Publishing which works with publishers, adtech and martech companies to build traction, increase conversations and generate new revenue.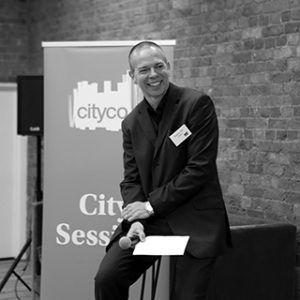 Vaughan Allen
Chief Executive - CityCo
Vaughan Allen is the Chief Exec of CityCo, the city centre management company for Manchester, England.
CityCo is a membership organization, representing over a thousand businesses across the property, retail, hospitality and the cultural sectors. It also runs the city's only Business Improvement District which focuses on delivering major events and marketing campaigns for the city.
The company supports its members operationally and with frequent advice. In the past few years it has run numerous campaigns around such issues as rough sleeping and homelessness, terrorism, crime and the future of the city centre. Following city centre riots in 2011, the Manchester Arena bombing in 2017 and now the covid-19 lockdown, it offers expertise in resilience and building back better after traumatic events.
Before running CityCo, Vaughan was a journalist and leader in the cultural field.
Interested In The Event?
If you're interested in attending, you can book online here.