Date:
Thursday 23rd May 2019
Time:
12:00 PM - 03:00 PM
Location:
Manchester Hall, 36 Bridge Street , Manchester, M3 3BT
Cost:
£40 / 55 + VAT (member / non-member)
Categories:
Our annual Retail & Ecommerce Lunch will be returning to the stunning Manchester Hall on 23rd May. The lunch will welcome two expert panels, chaired by Sian English - Seventy7, who will explore the changing retail experience and how brands are keeping up with consumer trends.
The Changing Retail Experience
The headlines would suggest that our High Street is dying, with household names disappearing on a regular basis, but is that actually the case? Turley's recent "Mixed Use Town Centres" report and Penny Bell's personal experience, suggests that town centres are adapting and fulfilling a different purpose.
Speakers: Chris Taylor - Virgin Money (CYBG plc); Penny Bell – consultant; Bob May – Turley.
Keeping up with Consumer Trends
Consumers are better informed and more environmentally conscious than ever before. In response, retailers are becoming more responsible and sustainable, and introducing new ways of collecting and analysing customer data.
Speakers: Simon Richards – Lush; Stuart Stiles – M&S.com; Rachel Beattie – Careaux.
As always, guests will enjoy plenty of networking opportunities during our drinks reception and have lots to discuss over the two-course lunch.
Ticket prices (+ VAT)
Members
£380 table of 10
£40 per person
Non-Members
£530 table of 10
£55 per person
About the Speakers: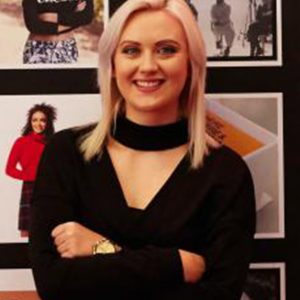 Sian English
Head of Multichannel -
Sian leads multichannel operations for independent creative business, seventy7. With a 40-year history in retail, seventy7 work with fashion's most innovative start-ups through to international luxury giants across London, Manchester and Mumbai.
For the past 10 years, Sian has worked in marketing focused roles for leading global B2B and B2C businesses including Speedy Services, Knauf, Yodel and theEword.
Driver, collaborator, speaker, innovator, creative and host, Sian is Chair of pro-manchester's Retail and E-commerce committee, Vice Chair of the MPA and winner of Best Creative, Digital or Media Professional (2019 Made in Manchester Awards).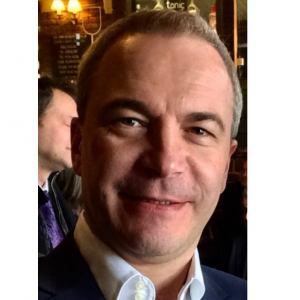 Stuart Stiles
Head of Product Content & Site Optimisation - M&S.com
A lengthy career in Marks and Spencer, ranging from Retail Stores, where I managed Finance & Operations, Click & Collect and the rollout of digital devices across the estate, through to more recent years in M&S.com. I am now leading the production process of getting all product live on our website to include all the imagery & content. I am also responsible for ensuring we have the best tools to support the customer with product recommendations & reviews and that the internal search is retuning the best results.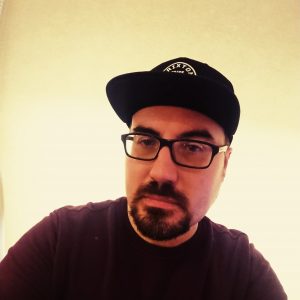 Simon Richards
Manager - Lush
Simon is the Manager of the UK's first plastic packaging free Lush Store.
With the rise of digital retailing, brick and mortar shops must change and evolve to stay relevant in a digital world. The Naked Shop is an experiential and interactive space for customers to discover Lush as an environmental brand, learn about plastic waste and be empowered to change their single use plastic behaviours. By creating a unique experience in our shops , Lush shows that it is the market leader in innovative plastic solutions and become a must visit destination. Since Lush began, it has had Naked products. This is an evolution and celebration of Lush's existing Naked products and a place to see the latest innovations.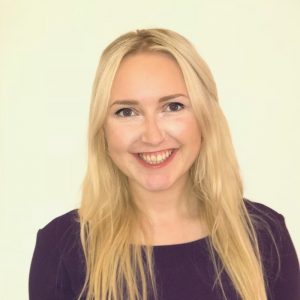 Rachel Beattie
Co-Founder - Careaux
Rachel is the co-founder of luxury ethical womenswear brand, Careaux with her sister, Laura. From an idea when she was fourteen combining her love of fashion and maths she has created a dress which changes to fit each and every woman. Each dress is created in Manchester using ethically-sourced materials.
She is extremely honoured to be a Prince's Trust, STEM and Women of the Future Ambassador.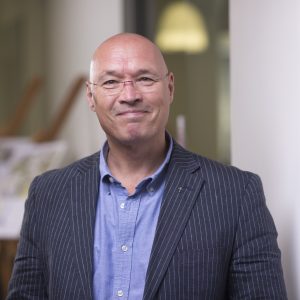 Bob May
Director - Turley
Bob has worked at leading national planning and development consultancy Turley for over 20 years and has been involved in planning and development throughout the UK for over 30 years.
He has extensive experience in all forms of development, with particular expertise in the delivery of major mixed-use town centres. He has a vast amount of experience in the retail sector, including the Broadway shopping centre in Bradford, New Squares in Penrith and Cheshire Oaks, Cheshire.
Bob heads up Turley's Expert Witness service and leads their Corporate Social Responsibility activity. He is also a member of the Academy of Urbanism, sits on the Sheffield University Partnership Board and is lead planning advisor for a new sustainable settlement in Sierra Leone.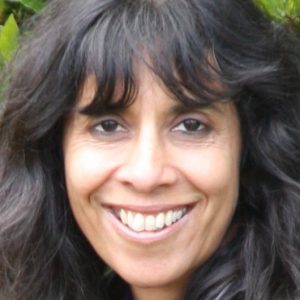 Penny Bell
Freelance Town Centres and Marketing Consultant -
Penny has a postgraduate marketing qualification and over 20 years experience working in business, for business and in town centre management. She has a proven track record and success in building strong partnerships with key stakeholders and many different types of businesses, developing shared projects and initiatives that bring benefits to all.
A former Chair of the NW Association of Town Centre Management, Penny has worked with businesses in different size centres from Manchester to Urmston, most latterly as Trafford Town Centres Principal Officer from 1999-2017, focusing mainly on the successful rejuvenation of Altrincham between 2010 and 2017. Penny is also a long time member of the Institute of Place Management (IPM) and an active contributor to the MMU/IPM's's national and international research papers on the future of the high street which are used to inform national policy.
Now a freelance town centres and marketing consultant, Penny is passionate about harnessing the opportunities that the internet and e-commerce offers to create vibrant centres for business and leisure.

Chris Taylor
Director of Credit Cards - Virgin Money (CYBG plc)
Chris joined Virgin Money in 2013 as one of the founding members of the Virgin Money Credit Card leadership team. He led the build or our operations, credit and fraud risk functions as part of the business build and the subsequent migration of the Virgin Money portfolio from MBNA. Since the public launch and migration of the business he was responsible for Operations, Credit and Fraud Risk functions. Chris assumed responsibility for the card business in October 2016 reporting to Hugh Chater.
Prior to joining Virgin Money Chris was the Customer Credit Risk Executive at MBNA with card portfolio's in the UK, Ireland and Spain. He was responsible for building and managing the risk analytics and data driven environment that managed MBNA's portfolios during and after the economic downturn.
From 1998 to 2008 Chris worked for Citigroup in Credit Risk and Decision Management roles for its UK consumer portfolios. This including serving as a Model Specialist and Senior Credit Officer within the Global Consumer Risk Management Organisation. Chris was an active member of the UKCA during his time at Citigroup.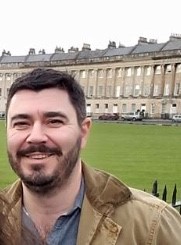 Mike Ward
Head of Retail -
Mike Ward is head of retail at Manchester Airport, the UK's third busiest. In addition to the day to day performance of the current retail offer he is also accountable for setting and delivering the strategy for the new £1bn terminal, the first phase of which opens in April 2020 with 23 new retail units, cafes, bars and restaurants.
Prior to working at the airport he was head of retail at Transport for London and prior to that retail director at Network Rail.
Interested In The Event?
If you're interested in attending, you can book online here.