Retail & Hospitality: Automation v Human Interaction
Date:
Friday 6th March 2020
Time:
10:00 AM - 12:00 PM
Location:
Virgin Money, 48 - 50 Market Street, Manchester, M1 1PW
Categories:
Creative Digital and Media
Hospitality, Leisure & Tourism
Two expert panels will discuss the balance of automation and human interaction in retail, ecommerce and hospitality.
Host: Daniel Nolan
Retail & Ecommerce panel: Amanda Knight - vee24; Rachel Beattie - Careaux.
Hospitality panel: Stella Greathead - Flight Club; Matt Cox - Fingopay; John Ryan - Gigable.
About the Speakers:
Daniel Nolan
- Digital Marketing Consultant
Daniel is the co-chair of pro-manchester's creative and digital sector group, the president of the Manchester Publicity Association and has previously been recognised as the Digital, Media or Creative Professional of the Year at the Made In Manchester Awards.
He is a passionate ambassador for Manchester and the North West's creative, digital and media industries and has hosted and spoken at conferences and events for the likes of pro-manchester, the Chartered Institute of Public Relations, Salford Media Festival, the MPA, Manchester Metropolitan University and many more.
Working with Manchester Metropolitan University, Oldham College and the UTC @ MediaCity, Daniel is also a leading figure locally in setting the agenda for training and retaining the best creative, digital and media talent in the city.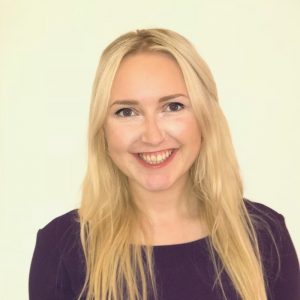 Rachel Beattie
Co-Founder - Careaux
Rachel is the co-founder of luxury ethical womenswear brand, Careaux with her sister, Laura. From an idea when she was fourteen combining her love of fashion and maths she has created a dress which changes to fit each and every woman. Each dress is created in Manchester using ethically-sourced materials.
She is extremely honoured to be a Prince's Trust, STEM and Women of the Future Ambassador.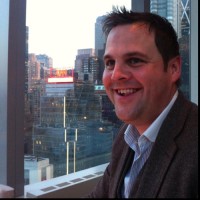 Matt Cox
Direct Sales Manager - Fingopay
Matthew Cox has spent the last 15 years supplying cutting edge EPoS, Self-Service, Loyalty, and Stock Management software applications to hospitality and retail outlets and last year started working for Fingopay.
Fingopay is the world's first identity authentication and payment solution powered by VeinID biometric technology. Offering fast, safe and secure transactions using just your finger, there's no longer any need to carry ID, cash, cards or smartphones. All you need is you.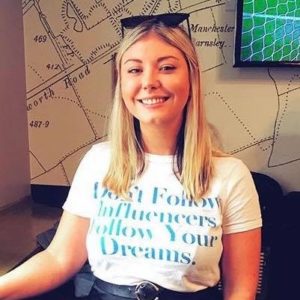 Stella Greathead
Business Development Manager - Flight Club Darts
Stella is Business Development Manager at Flight Club; the birthplace of Social Darts and unexpected, ridiculous, joy on King Street. Responsible for sales activities, partnerships and promoting Flight Club within the community, Stella has been with Flight Club for just under a year.
Prior to that she has always been heavily involved in Manchester's hospitality network, working at All Star Lanes and Beautiful Drinks previously.

Amanda Knight
Director of Client Success UK -
Amanda Knight is Vee24's Director of Client Success UK, a rapidly growing software company, and a leading AI enabled Saas platform for the best live customer engagement. Amanda brings a wealth of strategic and commercial experience in driving live engagement services across industries and has developed long lasting partnerships with clients such as; Watches of Switzerland Group, Schuh & DFS.
Amanda's passion is to ensure businesses have the knowledge and tools to deliver a world class online customer experience. More recently Amanda has led the drive to integrate AI as part of the Vee24 conversational platform and has proven significant successes in key metrics such as reducing abandonment rate, improving customer experience and driving sales.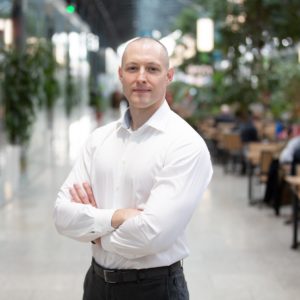 John Ryan
CEO and Founder - Gigable
John Ryan is the Founder and CEO of Gigable.com.
Workers and businesses can succeed together. Gigable believe that by using technology to democratise the relationship between business and workers greater choice, flexibility and satisfaction can be achieved. This is especially true for individuals looking to develop professional specialisation by taking control of their work life.
Gigable is a mobile-first platform for contract work, serving a range of industries including but not limited to Logistics, Hospitality, Delivery and Event Management.
Interested In The Event?
If you're interested in attending, you can book online here.