Retail & Hospitality for Every Generation
Date:
Friday 12th July 2019
Time:
10:00 AM - 12:00 PM
Location:
B Works, 48 - 50 Market Street, Manchester, M1 1PW
Categories:
Hospitality, Leisure & Tourism
Retail and Hospitality are constantly evolving to meet consumer demands. Our expert panels will consider the increased pressure to demonstrate sustainability, offer experiences and stand out in a crowded marketplace.
The Retail panel will be chaired by Sian English - seventy7 and includes Beaumont Organic, Virgin Money and Re:Fashion.
The Hospitality panel will be chaired by Lucy Noone - Pear Communications and includes Tast Catala and Soo Wilkinson.
About the Speakers: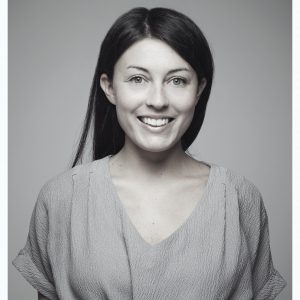 Hannah Beaumont-Laurencia
Founder - Beaumont Organic
I had a love of fashion from an early age and, by my early teens, had also developed an entrepreneurial flair by making handbags for a local boutique. As my confidence as a seamstress grew, I went on to create many outfits and designed and produced a very special creation for my own 21st birthday party. Fashion is a way for me to release my creativity freely. My choices may not always appeal to the masses but that's what style is all about – creating your own unique identity that is recognisable. For me, clothes need to look effortless and, most importantly, make you feel good wearing them.
Fashion can be all-consuming and it is easy to crave the latest must-have pieces, with just a short-term return. But if you only buy quality items to enhance your wardrobe, beautiful clothes will surround you for years to come.
In 2008, Beaumont Organic was born from my love of fashion and a lack of organic and ethical contemporary clothing in the market. I knew from a young age that I had my own voice and that I wanted it to be heard in the wider world. Beaumont Organic became that voice; it allowed me to combine my creativity and business sense in an authentic way, because I created a product I believed in, that I knew inside out and was passionate about. The company started with 8 organic cotton ecru T-shirts and just me, running about designing, selling, buying, marketing… you name it, I did it. I have certainly encountered challenges as an entrepreneur and, believe me, you need to be resilient, headstrong and focused but now I sit back and am so proud of where Beaumont Organic has arrived today. We are now selling in 12 countries, with a team of staff in Manchester, a flag ship concept store in Manchester and an online store with a database of over 65,000 customers who resonate with and support our vision.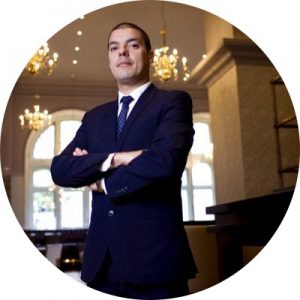 Fernando Marques
General Manager -
Tast Catala is the taste of Catalonia, whose aim is to bring the taste of Catalonia to Manchester. Fernando works as the General Manager at Tast and has over 20 years of experience in the restaurant managing industry. Fernando understands what it takes to manage a develop a restaurant and always strives to push them to be the best they can be.
Prior to Fernando's work as General Manager at Tast, he worked as the Operations Manager at the Midland Hotel, Restaurant Manager at the acclaimed Italian restaurant L'Anima, with Chef patron Francesco Mazzei and at Corbyn & King.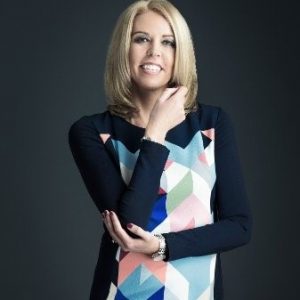 Nicola Gleave
Founder - Refashion / Worn By Us
Nicola Gleave is the co-founder of online fashion retail site wwww.refashionguide.com
The Refashion Guide partners with fashion retailers and brands to provide a sustainable solution for the movement of unsold stock.
Nicola is well known in the business world, with a background of working in the entrepreneurship and business growth sector, she has created and delivered many programmes supporting new and existing businesses across the region, nationally and internationally, including leading the successful bid and delivery of the Global Entrepreneurship Congress in Liverpool.
After being diagnosed with breast cancer in 2014 Nicola set up Worn By Us which resold quality clothing items from the wardrobes of a range of individuals and celebrities to raise money for cancer charities. As a result of the interest generated and also the rising awareness of the impact of fashion on the environment, Nicola created the Refashion Guide in partnership with her husband Andy Gleave and also local Salford based entrepreneur Lee McAteer, co-founder of Invasion Camp Group.
The Refashion Guide are seeking to work with forward-thinking retailers and brands to address the issue of surplus stock and to minimise its environmental impact whilst raising funds for good purposes. As well as providing retailers with a sustainable solution for unsold stock, vital funds are also raised for a range of charities, with 20% of the sale price of every item going to a nominated charity or charitable cause.
Individuals can still get involved and donate their quality unworn items from their wardrobes.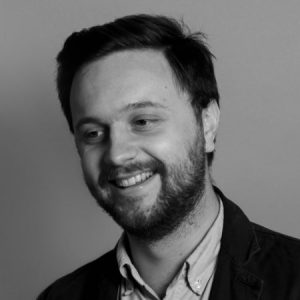 Lee Chapman
Brand Experience Manager - CYBG plc
Lee Chapman leads Brand and Experience Design at CYBG plc (owner of Clydesdale Bank, Yorkshire Bank, B and more recently, Virgin Money UK) where he is responsible for transforming the brand experience across the bank's customer network and channels.
He joined the bank from Deloitte Digital, where he worked on CYBG's digital proposition B and its flagship stores, Studio B and B Works.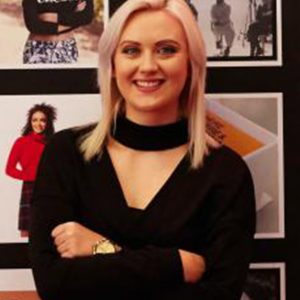 Sian English
Head of Multichannel -
Sian leads multichannel operations for independent creative business, seventy7. With a 40-year history in retail, seventy7 work with fashion's most innovative start-ups through to international luxury giants across London, Manchester and Mumbai.
For the past 10 years, Sian has worked in marketing focused roles for leading global B2B and B2C businesses including Speedy Services, Knauf, Yodel and theEword.
Driver, collaborator, speaker, innovator, creative and host, Sian is Chair of pro-manchester's Retail and E-commerce committee, Vice Chair of the MPA and winner of Best Creative, Digital or Media Professional (2019 Made in Manchester Awards).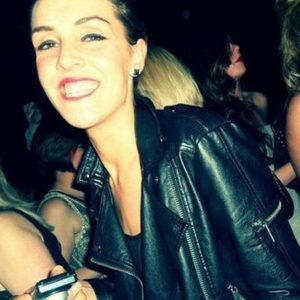 Lucy Noone-Blake
- Pear Communications
Lucy has always been passionate about the hospitality sector thanks to her family's business, R Noone & Sons, supplying local, fresh produce to restaurants.
Her career as seen her working with many of Manchester's best known brands including Living Ventures (for Grill on the Alley and the Manchester House opening), Almost Famous, Hawksmoor and Allied London.
Whilst on maternity leave last year, Lucy set up Pear Communications and now works with a cross-sector range of clients in all aspects of hospitality from FOH, positioning, launches, PR and marketing.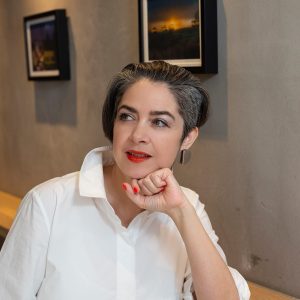 Soo Wilkinson
Creative Director - Igloo Design
Soo Wilkinson is an award winning Manchester based designer with a passion for creating world class venues and unique event experiences. As Creative director at Igloo Design, Soo has 25 years' experience designing venues and private residences across the globe.
Projects include; 'Rehab' Nightclub in Leeds for Back to Basics, which featured on the BBC's Dream-Spaces program where world renowned architect and presenter Sir David Adjaye proclaimed Rehab as one of the most beautiful nightclubs in the world. Other notable projects include Blueprint Recording Studios in Manchester and Elevate, India's first Superclub in New Delhi, which was voted the most beautiful club in India by readers of the Indian Times Newspaper in 2005 & 2006.
UK Restaurant projects include The Tate Cafe, Pan American Club, Alma De Cuba and Babycream in Liverpool all winners of both British and International design awards. Levanter and Baratxuri in Ramsbottom, Chaat Cart in Marple and The Creameries in Chorlton, (which Soo also co-owns with chef MaryEllen McTague and baker Sophie Yeoman). Pop Up venues include The Rizla Cafe, which toured all of Britains main music festivals throughout the 90's. The winter Pop Up 'Hibernate' and summer Pop-Up 'The Lawn Club' and the street food Pop UP 'The Kitchens', all in the Spinningfields area of Manchester.
Interested In The Event?
If you're interested in attending, you can book online here.