Sport Sector Event: Building a Powerful Brand
Date:
Wednesday 12th September 2018
Time:
08:00 AM - 09:30 AM
Location:
Seventy7, The Old School House, Thirsk Street, Manchester, M12 6PN
Join us for breakfast and a panel discussion on how to successfully build a brand in and outside of sport.
At this event our panelists will look at the importance of building a brand and key techniques and methods of building an influential brand outside of the team and the sport.
Numbers are limited, so get your names down for the event to avoid missing out!
Chair: Sian English (seventy7)
Speakers: John Whalley (Head of HT&E); Ben Peppi (JMW); Tony Hodson (The Coaches Voice); Nicola McCarthy (NMC/Manchester City)
About the Speakers: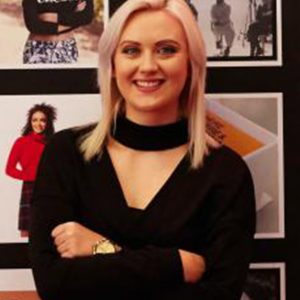 Sian English
Head of Multichannel -
Sian leads multichannel operations for independent creative business, seventy7. With a 40-year history in retail, seventy7 work with fashion's most innovative start-ups through to international luxury giants across London, Manchester and Mumbai.
For the past 10 years, Sian has worked in marketing focused roles for leading global B2B and B2C businesses including Speedy Services, Knauf, Yodel and theEword.
Driver, collaborator, speaker, innovator, creative and host, Sian is Chair of pro-manchester's Retail and E-commerce committee, Vice Chair of the MPA and winner of Best Creative, Digital or Media Professional (2019 Made in Manchester Awards).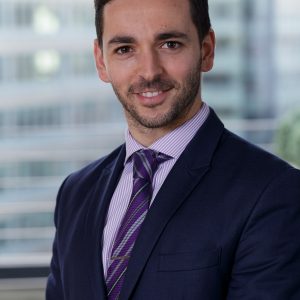 Ben Peppi
Head of Sport - JMW Solicitors LLP
Ben began his career in the talent management industry, becoming one of the youngest FA Licensed Agents in the UK as part of the team at Base Soccer Agency. He represented leading academy players at Man Utd, Man City, Liverpool, Everton and England. He then moved to Lagardère Sports – the world's leading sports marketing group and rights holder – where he worked across their global commercial and sponsorship rights portfolio dealing with brands on a national and international basis.
In November 2017, he joined JMW as Head of Sport Services, leading its team across a range of disciplines within the sports sector. Within his role, Ben runs Barn Door, an award-winning online platform connecting over 200 sports stars with a wide range of new business and active commercial opportunities designed to help athletes prepare for life beyond sport.
Ben is a consultant for the Manchester Sporting Club and sits on the sports sector committee for pro-manchester. When not work related, sport takes up a large chunk of his out of office time. Season dependent – has been touted as a fair-weather footballer, golfer and tennis player!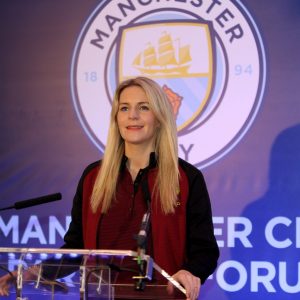 Nicola McCarthy
Broadcast Journalist / Producer - Manchester City
Nicola is an experienced Broadcast Journalist and presenter, who has spent most of her career working in football, mainly with Manchester City FC, where she spent five years working full time with the first team. She is now a freelancer who works closely with the club and with various other media outlets – presenting, reporting and commentating.
She is also a digital media consultant and runs her own company – NMC – which works with elite athletes, helping them manage their social/digital media strategy, brand identity and creation and fan and influencer engagement, as well as partnership activations.
She is also a Master of Sport Directorship student at Manchester Met University, where she is about to enter her second year of study.
Nicola is from Belfast, is football mad and is a mum of two girls!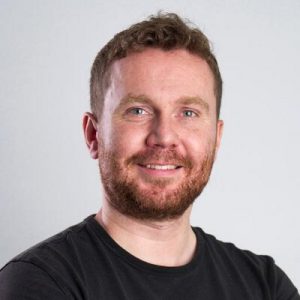 Tony Hodson
Head of Content - The Coaches Voice
Tony Hodson is the head of content for The Coaches' Voice, a new website offering fresh and unique insights into the experiences and philosophies of football's leading coaches.
Before that, he spent 11 years, including four as editor, working on the pioneering free weekly Sport magazine. He has interviewed sporting luminaries including Jose Mourinho, Jonny Wilkinson, Dame Jessica Ennis-Hill, Sir Steve Redgrave and Michael Phelps, and will watch pretty much any sport that doesn't feature wheels.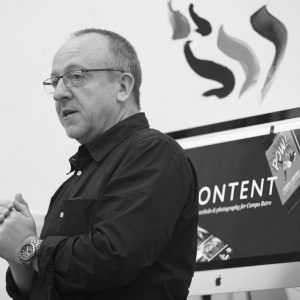 John Whalley
Head of Branding & Brand Strategy - Seventy7
John spent the first years of his career in the advertising industry, before joining the in-house creative team at one of the UK's leading retailers, now known as Shop Direct. After gaining extensive experience and travelling the world directing numerous commercial photo shoots, he transferred his knowledge back to agency side when joining Photolink Creative Group (now Seventy7) as Creative Director.
In October 2014, Seventy7 launched HT&E as it's specialist branding and brand strategy team within the agency, with John heading it up and leading on projects for clients from a wide variety of sectors. His experience includes work in football, motorsport, rugby league and sport sponsorship across three continents, as well as projects in the fashion, luxury travel, healthcare and philanthropic sectors.
Interested In The Event?
If you're interested in attending, you can book online here.