The Future of Fintech in Greater Manchester
Date:
Thursday 23rd January 2020
Time:
08:00 AM - 09:30 AM
Location:
MMU Business School, Oxford Road, Manchester, M15 6BH
Cost:
£15 + VAT (free for members)
Categories:
Financial and Professional Services
Greater Manchester is already recognised as the Fintech capital of the North and the local financial technology ecosystem and industry is evolving rapidly. The speed of growth means that, even within the city, many businesses are unaware of the scale of the sector, the barriers to growth and opportunities for new entrants to the market.
During this event, we will bring together fintech experts to offer their views and insights on the sector – locally, nationally and internationally.
Speakers include:
AccessPay – one of Manchester's best known fintech success stories
Whitecap Consulting – authors of the FinTech North Manchester report (findings to be shared at the event)
MIDAS – the inward investment agency for Greater Manchester
MMU - home of England's first postgraduate Fintech course
About the Speakers: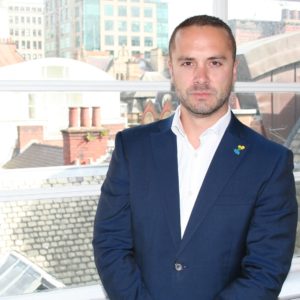 Mark Robinson
Sales Director - North - Verlingue
Mark Robinson is an Insurance Broker specialising in the Technology, Financial Risk and Online Gambling sectors. He works closely with companies to understand their risk profile and ensure exposure to loss is mitigated via a range of specialist insurance products.
Mark has worked with major Blue-Chip organisations across Europe to design and develop specialist insurance policies tailored to their individual needs. This has included Cyber/Data Insurance programs.
Dan Greenall
Marketing Director - AccessPay
Dan works both to lead and enhance our marketing and sales development operations. Responsible for brand development and lead generation, Dan strives to bring the corporate community's attention to AccessPay's industry leading integration platform.
Dan holds extensive experience in the field of marketing, having worked in various B2B and B2C roles for 15 years. Across his career, Dan has delivered a range of new products to market in the B2C space, as well as leading and developing teams in B2B technology firms. Prior to arriving at AccessPay, Dan spent four years building and leading marketing operations at Daisy SMB Services, a £250m turnover division of the Daisy Group.
Since joining AccessPay, Dan has overseen 3 years of consecutive marketing influenced revenue growth.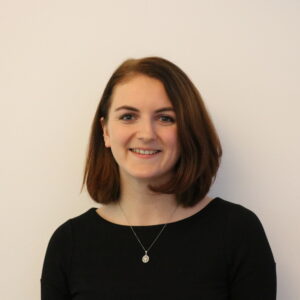 Rachel Eyre
Business Development Manager - Financial, Professional and Business Services - MIDAS
A graduate from the University of Manchester, Rachel joined MIDAS – Manchester's inward investment agency in 2014. She is currently Business Development Manager for the Financial, Professional and Business Services sector and specialises in FinTech, recently working on projects with Fibonatix, Intrapay/Tappit and Wonderbill.
Through her work, Rachel has a strong awareness and understanding of what FinTech companies are looking for when setting up or expanding into Manchester.
Rachel sits on the pro-manchester FinTech committee.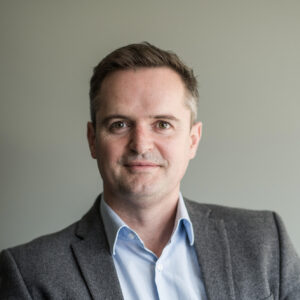 Julian Wells
Director - Whitecap Consulting and FinTech North
Julian is a strategy consultant with proven commercial expertise across the financial services, FinTech and professional services industries.
Julian is a strategy consultant with over 25 years experience in financial services. Prior to joining Whitecap in 2012 he was marketing director at HML (now part of Computershare), and his career has also included roles at Boston Consulting Group, Nationwide Building Society, Mortgages plc, and Merrill Lynch. Whitecap is involved in two regional FinTech ecosystems, FinTech North and FinTech West, both of which it helped create and now manages. Via these initiatives, Julian is also involved in the FinTech National Network which was created by Innovate Finance, FinTech Scotland and FinTech North in 2019 to help link the national Fintech sector across the UK.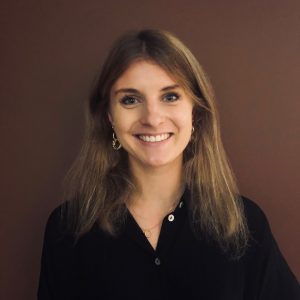 Eleanor Simmons
Consultant - Whitecap Consulting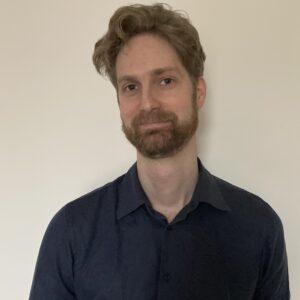 Niels Pedersen
Senior Lecturer - Manchester Metropolitan University
Niels Pedersen is Senior Lecturer on the MSc Financial Technology programme at Manchester Metropolitan University, England's first post-graduate FinTech course.
As a Chartered Accountant (ICAEW), Niels worked at PwC and the Financial Services Authority before coming to academia. He is the author of Financial Technology: Case Studies in Fintech Innovation
Interested In The Event?
If you're interested in attending, you can book online here.