Date:
Wednesday 24th March 2021
Time:
12:00 PM - 01:00 PM
Location:
Microsoft Teams, Link sent on confirmation, ,
Categories:
Join us for this special event where we'll hear from pro-manchester members old and new who will share their experiences of being part of our community, how a pro-manchester membership specifically benefits their business, their plans for 2021 and their advice for businesses considering joining our community.
About the Speakers: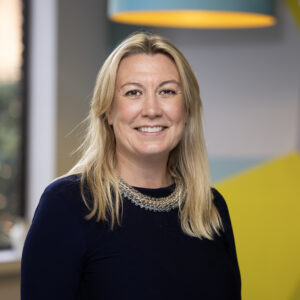 Sam Booth
Chief Executive - pro-manchester. Tel: 07970 269974
At pro-manchester, Sam has been an integral part of its growth from a small, effective membership network to a sophisticated business development organisation. A firm part of the Manchester business community, Sam is a familiar face to most, constantly and efficiently working to bring businesses together in the city region.
As chief executive, Sam is responsible for the organisation's corporate engagement as well managing all existing key partnerships and member relationships. Whilst providing support to her team, Sam manages the day-to-day running and strategic direction of the business.
Sam also sits on the board of trustees for Forever Manchester, a charity that supports community activity across Greater Manchester. As well as this, Sam also sits on the City of Trees Executive Advisory Group and the Greater Manchester Organisational Representatives Group. More recently, Sam has become the Regional Deputy Chair of TheCityUK, where she helps to engage on a regional level on behalf of individuals in the financial and professional services industries.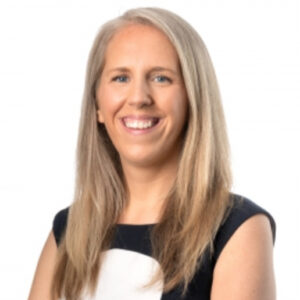 Jennifer Smith
Partner - Forbes Solicitors
Jennifer is a Partner with considerable experience and expertise, encompassing both contentious and non-contentious work, spanning the lifetime of the employment relationship. With extensive advocacy experience in the Tribunals, Jennifer has developed a strong reputation as a litigator and tactician.
Jennifer was included in the Legal 500 in 2018, 2019, 2020 and most recently in 2021, listing Jennifer as a "Next Generation Partner" and referring to her as a "name to note". The publication has described Jennifer as "very thorough and totally committed to her clients".
Jennifer has particular expertise in the recruitment industry, as well as the charity, hospitality and digital and ecommerce sectors. Clients recognise Jennifer's excellent legal skillset and commitment to them and consistently return to her for advice. Jennifer's personal approach, commercial awareness and excellent client care skills have previously resulted in awards, including Jennifer winning the Business Insider Lawyer of the Year.
Jennifer regularly hosts webinars and training events and frequently appears in print media, as an expert in the field of employment law.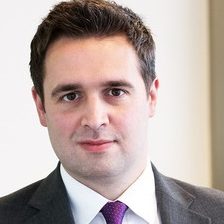 James Hales
Head of Origination - Northedge Capital LLP
James is Head of Origination at NorthEdge having spent seven years in Corporate Finance at Clearwater International where he was a Director responsible for generating mid-market opportunities and managing the Deal Origination team.
James has experience across a number of sectors meeting with management teams to understand their plans and has joined NorthEdge to identify new investment opportunities via growth and development capital, management buy-outs, equity release and buy-and-build opportunities.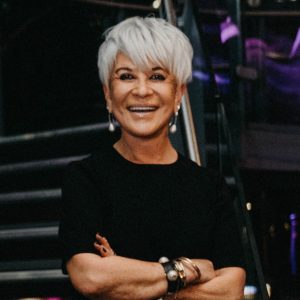 Liz Taylor
-
Professional event planner, hospitality brand consultant and motivational speaker, Liz Taylor, CEO of the Taylor Lynn Corporation (TLC) has developed a successful industry career spanning 35 years. She is viewed as a northern pioneer in the events and hospitality sector. Growing her business from fledgling company to million-pound enterprise.  A leader amongst event planners, Liz is a regular columnist for publications such as Conference News and frequently appears on TV and radio as a spokesperson and expert commentator for the event and hospitality industry.
At the helm of TLC, she has earned a reputation for creating events that push back the boundaries of event design, technology and presentation. Creating unique, live platforms upon which to launch, showcase and celebrate blue-chip brands, SMEs or entrepreneurial ambitions.  Liz has also developed an extensive private event client base, including wedding couples, media personalities, sports stars, music icons and a Royal client or two!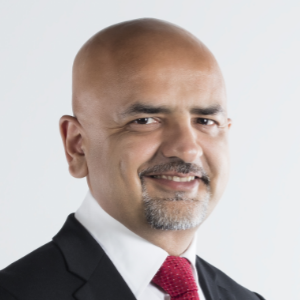 Lee Ali
Founder & Managing Director -
Lee Ali is an international speaker, entrepreneur, business coach, mentor, sales strategist and a qualified iMA practitioner. He is widely regarded as the go-to source for attendee engagement and lead generation at global tradeshow exhibitions, conferences and live marketing events.
Lee's passion from very early on in his business career has been understanding what makes people buy and how to truly connect with them so that they are deeply engaged with what you do.
Lee founded Expo Stars Interactive, an award winning exhibition engagement company in 2007, to support exhibitors worldwide to engage more attendees to their booth and has since experienced first-hand, the success and pain of both growing and downsizing the business.
Lee is also passionate about health and wellbeing. He is a qualified Reiki practitioner and incorporates the power of positive energy into his unique 5 E's framework for personal, business, sales and marketing success.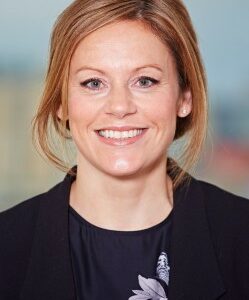 Melanie Fox
Associate - Business Development Manager - Rider Levett Bucknall
For the past twelve years, Melanie has proudly been a part of the growth and development of the Manchester branch of Rider Levett Bucknall. An independent global property consultant, providing advice that centres on the cost, quality and sustainability of built environments.
Melanie's position revolves around business development and marketing, involving the sourcing of new work, liaising with clients, and raising the organisation's profile and brand awareness. She also assists with the program of events, helping to spread the word about what RLB do and the value they add to the property and construction industries.
"I love getting to know people, whether that's by interacting with new clients or maintaining the connection with existing ones. I always look to forge valuable, long-lasting professional relationships in everything I do."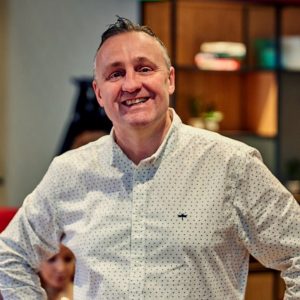 Sean Williams
Past Chair 22-23 -
Sean is Head of Professional Sector at Together Money, a specialist lender that has been delivering property finance since 1974 and provides funding on residential, commercial and semi-commercial properties, as well as land and developments, working to support a broad range of individuals and businesses with their short-term and long-term property ambitions.
Prior to this Sean was Head of Customer Banking at Yorkshire Bank in Manchester, responsible for leading customer-facing staff as well as the strategic direction of the banking operation and relationship management team. He has more than 30 years' experience in retail, business and commercial banking for the Clydesdale and Yorkshire Bank Group, and lead the North West team through a period of transformational change as the business integrated its Virgin Money acquisition.
A passionate advocate for pro-manchester, Sean is excited around the opportunity to work with the Board and membership to continue to further the ambitions, aspirations and potential of this great city.