What do you need to know about Cyber Security?
Date:
Tuesday 4th December 2018
Time:
08:00 AM - 09:30 AM
Location:
1830 Warehouse, Science + Industry Museum, Liverpool Road, Manchester, M3 4FP
Cost:
£15 + VAT (free for members)
Data breaches, malware, and hacking are now so common that every business needs to be prepared to deal with them at any time. At this event, we'll look at how serious the risks really are, and explore practical ways to secure your business – and safeguard its future.
The discussion will be chaired by Martin Bryant and include speakers from Apadmi, KPMG, Finch Insurance and TalkTalk.
About the Speakers: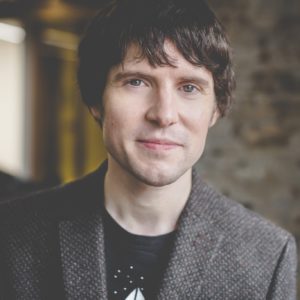 Martin SFP Bryant
Founder - Big Revolution
Martin SFP Bryant is the founder of technology and media consultancy Big Revolution. He is also a speaker, writer, and educator in the fields of technology and media.
With Big Revolution, he works to help technology companies craft a narrative around their products and business. He was previously Editor-in-Chief of international technology publication The Next Web, and Community Editor at Tech North, where he shone a light on the stories of startups and entrepreneurs in the North of England.
Martin is also co-host and producer of the podcast series 'Geekout with Matt Navarra,' which has interviewed leading figures from companies like Twitter, Facebook, Instagram, and Snap.  Martin has interviewed top technology executives onstage at some of the world's biggest technology conferences like the Web Summit and SXSW.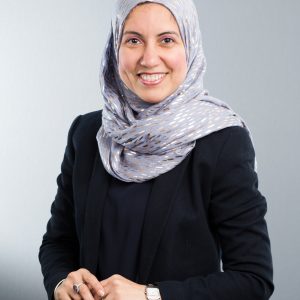 Noha Amin
Information Security Awareness Manager - TalkTalk
Noha Amin, Cyber Security Woman Leader, Multi awards winner in Canada and the Middle East (ICSIC and MESA women leaders' awards). Manchester Evening News has featured her as one of the Top 30 Women in Tech in Manchester, March 2018. She is a Member of Women Directors Forum, in the UK. Noha is an Advisory Board Member for CISOCouncil–Middle East and Chairwoman for WLCS initiative (Women Leaders in CyberSecurity), as well as an Advisory Board Member for OWASP ME (Open Web Application Security Project – Middle East) – WICS initiative (Women in Cyber Security). Noha's contribution to the cyber security arena extended to be a conferences/webinars speaker, panellist, and podcaster as well as an Advisory Committee Member for several Cyber Security Resilience Conferences in the UAE.
Her work at TalkTalk, as Information Security Awareness Manager, has earned her the opportunity to contribute to the cyber security community in the UK. She is as an Ambassador for TechNation Tier1 Exceptional Talent Visa Program in the UK, and an Advisory Steering Committee member for Tech Show North 2019. Noha is a Founder of www.Gaviotta.com and www.ShadesOfSecurity.com platforms for promoting, mentoring, and support Cyber Security Awareness and Women Empowerment and Leadership.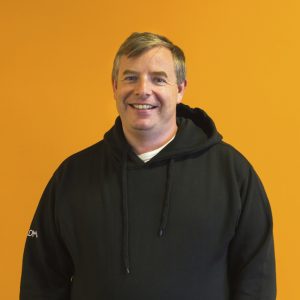 Garry Partington
CEO -
Co-founder of Apadmi and of marketing analytics company RealityMine, as well as CTO to our digital advertising investment Bidooh, there's not much Garry doesn't know about big data.
With over 20 years' experience and a deep understanding of the mobile industry, he recognises the cybersecurity issues that today's businesses face – and how they can safeguard against them.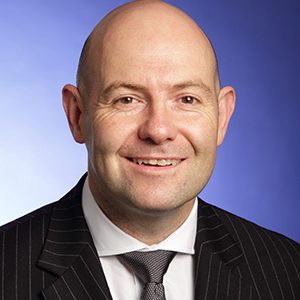 Sion Lloyd-Jones
Senior Manager - Cyber Security -
With a background in military and central government prior to KPMG, Sion is an experienced and senior cyber security consultant that has worked with many of the North Wests' largest brands and organisations to help recognise and treat cyber risks. He specialises in developing comprehensive cyber capability and assisting in the design and delivery of strategy.
Sion leads KPMG Cyber and Privacy teams in both Manchester and Liverpool.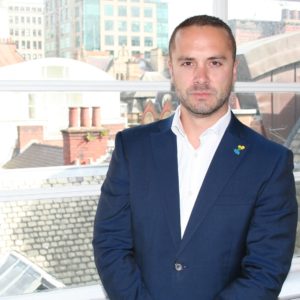 Mark Robinson
Sales Director - North - Verlingue
Mark Robinson is an Insurance Broker specialising in the Technology, Financial Risk and Online Gambling sectors. He works closely with companies to understand their risk profile and ensure exposure to loss is mitigated via a range of specialist insurance products.
Mark has worked with major Blue-Chip organisations across Europe to design and develop specialist insurance policies tailored to their individual needs. This has included Cyber/Data Insurance programs.
Interested In The Event?
If you're interested in attending, you can book online here.