Why Good Employment is Good For Business
Date:
Wednesday 17th November 2021
Time:
12:30 PM - 02:00 PM
Location:
Bloc - Bruntwood Works, 17 Marble St, , M2 3AW
Categories:
The social case for good employment is well established – but what about the benefits that providing decent work can bring to your business?
As we celebrate Living Wage Week, join us for a discussion exploring the productivity gains that can be realised – by all businesses and organisations – by adopting the real Living Wage (RLW). A selection of the city-region's business and public sector leaders will consider how paying the RLW can enhance staff morale, improve staff retention, and aid recruitment efforts. Speakers will discuss how the Greater Manchester Good Employment Charter, a voluntary membership and assessment scheme, is raising work standards for employers and employees.
There will also be an opportunity to network and ask questions directly related to your sector.
About the Speakers: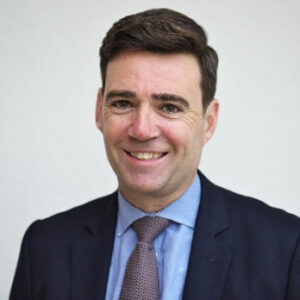 Andy Burnham
Mayor of Greater Manchester - GMCA
Andy Burnham was elected as Mayor of Greater Manchester in May 2017.
Prior to this Andy was MP for Leigh from 2001. In government, Andy has held Ministerial positions at the Home Office, Department of Health and the Treasury. In 2008 he became Secretary of State for Culture, Media and Sport, before returning to Health as Secretary of State in 2009.
In opposition, Andy has served as Shadow Education Secretary, Shadow Health Secretary and Shadow Home Secretary.
Andy lives in Leigh, Greater Manchester, with his wife and three children. He is a keen supporter of Everton FC.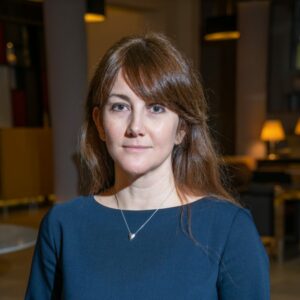 Lou Cordwell OBE
Founder - magneticNorth, Executive Partner, Fluxx, and Chair, Greater Manchester Local Enterprise Partnership (GM LEP)
Lou is the Founder of Manchester-based digital design studio, magneticNorth (mN). Founded in 2000, the company quickly established an international reputation with an award-winning client portfolio. Today, the studio continues to work with a wide range of companies and sectors helping them to meet and shape evolving audience needs by putting digital at the heart of their businesses.
In 2021, mN joined forces with Fluxx, London's leading innovation consultancy to create an independently owned innovation powerhouse, where Lou continues to be involved as Chief Creative Officer.
Alongside the day job, she is Chair of Greater Manchester's Local Enterprise Partnership (GM LEP).
She is also a founding investor in AllBright and a passionate campaigner for female founders and gender equality in the creative and digital sector.
Lou was awarded an OBE in the 2018 New Year's Honours for services to the creative and digital economy.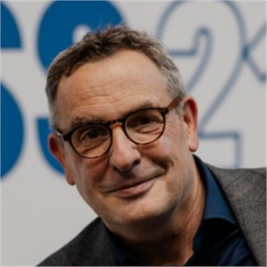 Ian MacArthur
Director - The GM Good Employment Charter
An exiled Scotsman, Ian has spent his career working on environmental and public health issues – and the socioeconomic policies that underpin them – from community to international levels.
Starting his career as an environmental health officer with Carlisle City Council, he has worked in delivery, policy and leadership roles for Edinburgh City Council, the Health and Safety Executive, the Chartered Institute of Environmental Health, The World Health Organisation (Euro), the UK Public Health Association, Groundwork UK and The Growth Company.
Since March 2019, he has led the development and implementation of the Greater Manchester Good Employment Charter, – an initiative established by the Mayor of Greater Manchester Andy Burnham in his first term and now a major policy foundation to help address employment related inequalities and build economic and social resilience in his second.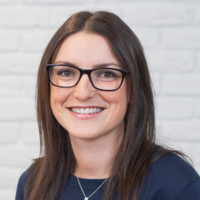 Jennifer Atkins
People Director - Bruntwood
Jen joined Bruntwood in 2012 and is the People Director across Bruntwood's group of companies.
Leading the People and Talent teams, Jen works with the board to develop the colleague strategy and organisational culture. She has a particular focus on developing the companies' diversity and inclusion agenda.
Bruntwood were proud to become members of the Good Employment Charter in late 2019 after being part of the pilot group. Jen is a member of the GEC Programme board, providing oversight on the delivery of the Charter and acting as a champion for good employment, strategically driving the charter forward to deliver the outcomes and benefits for all employers across Greater Manchester.
Jen is also a trustee at Hideout Youth Zone in Gorton which opened in September 2020 as a safe and inspiring place for thousands of young people to spend their leisure time.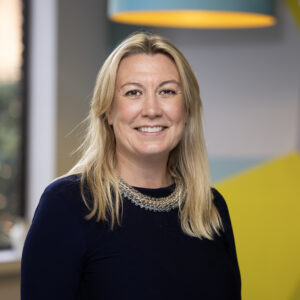 Sam Booth
Chief Executive - pro-manchester. Tel: 07970 269974
At pro-manchester, Sam has been an integral part of its growth from a small, effective membership network to a sophisticated business development organisation. A firm part of the Manchester business community, Sam is a familiar face to most, constantly and efficiently working to bring businesses together in the city region.
As chief executive, Sam is responsible for the organisation's corporate engagement as well managing all existing key partnerships and member relationships. Whilst providing support to her team, Sam manages the day-to-day running and strategic direction of the business.
Sam also sits on the board of trustees for Forever Manchester, a charity that supports community activity across Greater Manchester. As well as this, Sam also sits on the City of Trees Executive Advisory Group and the Greater Manchester Organisational Representatives Group. More recently, Sam has become the Regional Deputy Chair of TheCityUK, where she helps to engage on a regional level on behalf of individuals in the financial and professional services industries.