What's next for the Oxford Road Innovation Corridor?
Date:
Monday 11th November 2019
Time:
05:30 PM - 08:30 PM
Location:
Crowne Plaza - Oxford Road, 55 Booth Street West, ,
Cost:
£15 + VAT (free for members)
Categories:
Creative Digital and Media
Regeneration and Property
The Oxford Road Corridor is an Innovation District, south of Manchester city centre, running the length of Oxford Road from St Peter's Square to Whitworth Park, and West from Higher Cambridge Street to Upper Brook street in the East.
The stated vision is:
"By 2025, Oxford Road Corridor will be Manchester's cosmopolitan hub and world-class innovation district, where talented people from the city and across the world learn, create, work, socialise, live and do business; contributing to the economic and social dynamism of one of Europe's leading cities."
During this event we will explore the impact of the innovation district on the city region and the planned developments.
We are delighted that Sir Richard Leese, Leader of Manchester City Council and Deputy Mayor for Business and Economy for GMCA, will be opening the event and offering his insights.
This will be followed by a panel discussion with: Tom Renn – MD, Manchester Science Partnerships; Professor Helen Laville - Pro-Vice-Chancellor for Education, MMU; Professor Fiona Devine - Head of Alliance Manchester Business School; and Catherine Davidson - Head of Life Sciences, MIDAS.
Kindly sponsored by Crowne Plaza and Staybridge Suites, there will be refreshments on arrival and a drinks reception on the 18th floor lounge after the panel session.
About the Speakers: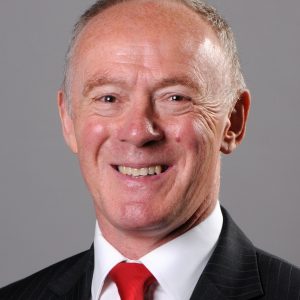 Sir Richard Leese
Leader - Manchester City Council
Richard Leese was elected to Manchester City Council in 1984. He became Leader of the Council in 1996.
Early in his leadership, Sir Richard oversaw the major 10-year programme of regeneration of Manchester City Centre following the IRA bomb in 1996 – being awarded a CBE in 2001 and then a knighthood for "services to local government" in the 2006 Queen's Birthday Honours list for his role in the project.
In the wake of the transformation of the city centre, Sir Richard was heavily involved in the successful bid to host the 2002 Commonwealth Games, helping to drive the wide-scale regeneration of east Manchester – the overwhelming positive impact of which continues to this day.
As an advocate for devolution and place-based budgets, Sir Richard has a keen political interest in the links between economic development and social policy, developing open democracy and the community leadership role of local authorities – as well as the role of cities in creating a sustainable future.
Using his position to influence and drive a national debate in these areas, Sir Richard Leese holds a number of prominent roles as Vice Chair of the Greater Manchester Combined Authority, Chair of the North West Regional Leaders' Board, Chair of the Core Cities Cabinet and Chair of the LGA City Regions Board.
Regularly named as one of the most powerful Labour politicians in the country, Sir Richard Leese has been influential in informing the national debate on devolution and a passionate supporter of the High Speed Rail (HS2) scheme and the electrification of the Trans Pennine rail routes as a key driver for economic growth in the North.
He is also director of Manchester Airports Holdings Ltd – the company owned by the ten boroughs of Greater Manchester, which owns four UK airports: Manchester Airport, Bournemouth, East Midlands and Stansted – that pays dividends to its members to support local projects.
Sir Richard keeps a comment blog discussing local and national political issues: Councillor Leese's blog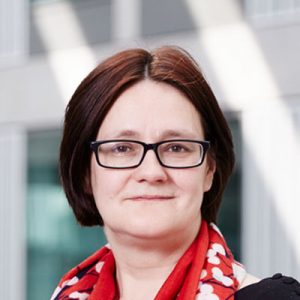 Professor Helen Laville
Pro-Vice-Chancellor for Education - Manchester Metropolitan University
Professor Helen Laville became Pro-Vice Chancellor for Education at Manchester Metropolitan University in May 2016.
Professor Laville is responsible for the long-term strategic vision of education at the University, as well as contributing more broadly to the leadership and direction of the University. Professor Laville works on all aspects of the University's educational portfolio relating to the curriculum, student experience, student outcomes, pedagogy, partnerships, delivery and innovation, developing a transformational and world-class educational experience that will enhance students' career prospects.
Professor Laville is a History graduate of the University of Birmingham. She later obtained a PhD from the University of Nottingham, before returning to the University of Birmingham as a Lecturer in the Department of American and Canadian Studies. During her time at Birmingham, Helen served as a Head of Postgraduate Studies, and as Head of Department before becoming Head of the School of English, Drama and American and Canadian Studies in 2013. In this role, she led on structural change, portfolio review and curriculum redesign, driving the transformation of the student experience and student outcomes. Her leadership contributed to a significant growth in student satisfaction and recruitment. Her contributions to online learning courses for research postgraduate students reflect her interest in both alternative modes of delivery and support for postgraduate learning.
Professor Laville's research is in post-war American history, focusing on women's associations, international networks and civil rights, and she has established a strong profile as a scholar of the 'State-private network' in the Cold War. She has published widely in her chief research areas of Gender, International Relations, Civil Rights, and Cold War Film. She continues to research in the field of American women's political activism.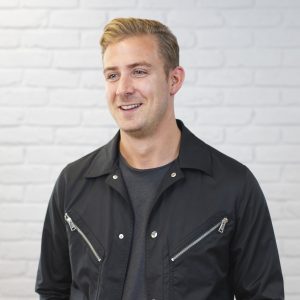 Thomas Renn
Managing Director - Bruntwood SciTech - Manchester
Tom is Managing Director of Manchester Science Partnerships and Managing Director of Bruntwood SciTech in Manchester. Manchester Science Partnerships is a public, private, academic partnership which includes Bruntwood SciTech – the UK's largest property portfolio dedicated to driving the growth of the Science and Technology sector, Manchester City Council, the University of Manchester, Manchester Metropolitan University,  Manchester University NHS Foundation Trust (MFT), Cheshire East Council and Salford City Council.
Tom joined MSP in 2012 and with colleagues has grown the business through various streams. Physically, MSP has grown through the development and acquisition of its campuses, including the Bright Building, Alderley Park, and Citylabs 1.0. Equally as important, Tom has supported the growth of MSP's business support offer such as the designation of Enterprise Zone funding status for each campus, and the expansion of the events programme.
Tom has also been integral in partnerships to create the MedTech Centre, Mi-IDEA (Cisco and MSP's post accelerator centre) and BiOspace open access lab. Appointed as Associate Commercial Director in 2014, he became Managing Director of MSP in 2016 and Managing Director of Bruntwood SciTech – Manchester in 2018.
Tom is also the strategic lead on the development of MSP's campuses as they continue to expand, such as the £95m development of the Citylabs campus with our JV partner MFT to build Citylabs 2.0, 3.0 & 4.0, and the next phase of Manchester Science Park's masterplan which will see the 80,000 sq ft redevelopment of Base become a purpose-built home for energy tech, engineering tech, light manufacturing and materials science companies. Tom is also currently managing the creation of Manchester's new city centre neighbourhood Circle Square, and the first phases, No1 and No2 Circle Square will open in Summer 2020.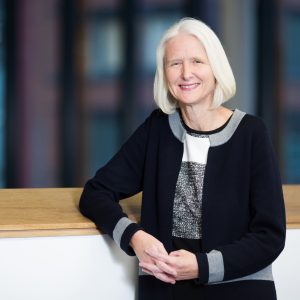 Professor Fiona Devine
Head of School - Alliance Manchester Business School
Fiona Devine is Head of Alliance Manchester Business School and Professor of Sociology at The University of Manchester. She was previously Head of Sociology (2004-7), Head of the School of Social Sciences (2009-13) and Co-Director of Centre for Research on Socio-Cultural Change (CRESC) (2012-4) at the University which she first joined in 1994.
Fiona currently chairs a working group proposing academic nominations to the Academy of Social Sciences. The working group seeks to ensure equal representation of academic disciplines by rigour, gender, ethnicity and disability.
Fiona is also currently a Fellow of the Centre for the Study of Poverty and Inequality, Stanford University, USA. She is an Honorary Professor in the Institute for Social Sciences and the Department of Sociology at the University of Queensland, Australia and continues to work with colleagues there.
She was awarded an OBE in 2010 and CBE in 2019 for services to social sciences and elected a Fellow of the Academy of Social Sciences (FAcSS) in 2011. Fiona is a companion of the Chartered Management Institute (CMI). She was elected onto the Assembly of the Greater Manchester Chamber of Commerce in 2015.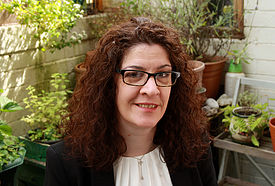 Catherine Davidson
Head of Business Development - Life Science - MIDAS
Catherine joined MIDAS as Head of Life Science in June 2019, with responsibility for defining and implementing the inward investment strategy for Greater Manchester's Life Science sector.
She has spent her whole career within the Life Science industry starting out as a bench scientist in academic research at the University of Manchester, before making the move to her first commercial role at Applied Biosystems (now part of Thermo Fisher Scientific). Since then she has held a number of sales and marketing positions both at large Multinationals and also at SME and start-up companies, operating internationally to grow market presence.
With more than 25 years' experience gained across both the Vitro Diagnostic and Medical Device sectors, she has a broad-spectrum appreciation of the healthcare industry having successfully commercialised and supported the introduction of new products and technologies into the NHS and overseas markets.
Catherine holds a BSc (Hons) in Microbiology from the University of Sheffield and an MBA from Bradford University.
Interested In The Event?
If you're interested in attending, you can book online here.