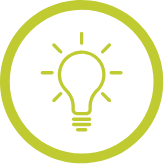 5 Ways Your Small Business Can Work With Our Students
5 Ways Your Small Business Can Work With Our Students
1st April 2021, 2:56 pm
Many people know that we work with multinational companies on placements and internships but as a small business owner, you can get involved too!
It's a fantastic way to share your knowledge – and it's really inspiring for our students to meet, and work with, entrepreneurs. The opportunity to experience what it's like to run a business day-to-day – with its ups and downs – is invaluable.
And, because our students are exploring the latest trends through their courses, they can share ideas to help you achieve your business objectives.
Perhaps you'd like help with a one-off, short-term project, such as creating a social media plan. You might be expanding your business and are looking to hire a graduate with specialist industry knowledge but don't quite know where to start…
Whichever stage your business is at, here's five ways you can work with our students."
1. Industrial Placements
What is it?
A fixed period of employment, providing you with access to students with specialist knowledge and from a variety of business areas. Placement hosts can develop a pipeline of talent through the business, in a cost-effective manner.
Students are usually between their penultimate and final year of study.
How long will a student work with us?
9 – 12 months.
When does it start?
Annually, from around 1 June.
2. Rise Internships
What is it?
A flexible programme that gives you the opportunity to gain the expertise of our talented and diverse student body.
How long will a student work with us?
For 100 – 140 hours.
You can decide a working pattern to suit your business needs and if the internship goes well, you can extend the length of the role.
When does it start?
It's available throughout the academic term on a part-time basis or on a full-time basis during University holiday periods.
3. Student Consultancy Projects
What is it?
An opportunity for skilled students to conduct an extensive, live project you specify.
Projects might be on topics such as business planning, market and consumer research, social media planning, and CRM development. (We select projects on the basis that they are achievable and align with course curriculum.)
When it's completed, you'll receive a report and/or presentation on behalf of the students.
How long will a student work with us?
We'll work with you to agree a specific timeframe, based on your specific project.
When does it start?
From September 2021 onwards.
4. Early Career Graduate Support
What is it?
We have a specific team (the Early Career Graduate team) who can support you with recruitment, whether you're recruiting for one graduate vacancy or filling roles across departments.
We can provide advice and guidance on job descriptions, and help you manage the recruitment process. (We do also have some funding available to help ease the overall cost of hiring.)
5. Apprenticeships
 What is it?
Degree apprentices work full time and study for their degree on a part-time basis.
Apprentices are employed for at least as long as their course lasts. They can be new recruits or existing employees who want to gain new knowledge, skills and develop their career.
Students achieve a full honours degree as part of their programme and can continue studying to achieve a master's or MBA.
How long does it last?
Programmes vary in length, depending on the subject. They usually lasting from two to four years.
Would you like to work with our students? For an informal chat, please email workwithus@mmu.ac.uk
5 Tips For Retailers To Get Back To Business Post COVID-19
As a Retailer, you are already anticipating some permanent changes in consumer behaviour. Therefore, consider not to reinvent but rather […]
Read Article