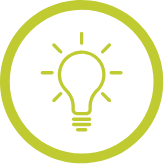 Top Tips from Energy PEAK
7 tips for the best business energy deal
19th May 2021, 3:03 pm
Is energy the last thing on your mind? You are not alone. Many busy businesses do not have the time to think about their energy needs. It can be needlessly confusing; kilowatt this and tariff that. Unfortunately, this is where businesses can fall victim to bad practices and often end up overpaying. Have a read of the tips below and reach out if you have any follow-up questions. We are always happy to talk about energy!
How do you procure your business energy?
Do you use a broker or go direct to the energy supplier? Sometimes it can be difficult to tell. A broker should scan the market on behalf of the customer and find the best energy deal – regrettably, this is not always the case. It is assumed that by going direct to the energy supplier, that this is the best deal for your business – but this is also not always the case. One of Energy PEAK's customers, NOW Financial Planning, saved 20% even though they were dealing directly with the energy supplier for years.
Energy broker bad practices.
Customer trust in the energy industry has been eroded in recent times. Too many businesses have been mis-sold and lied to. Two things to watch for:
Verbal phone contracts: often brokers pretend they are a supplier or acting on behalf of a supplier. As there is no cooling-off period with business energy, be very wary about verbal contracts over the phone. Always request a copy of all information prior to agreement.
Broker service is free, or the energy supplier covers the cost: often the broker fee is added into the unit rate but hidden from the customer. Always ask what commission the broker is receiving.
Watch for the hidden commissions.
A recent piece posted on the pro-manchester news section by Clarke Willmott states "… a secret commission or half-secret commission, also known as a bribe." This is a strong statement but one which demonstrates the importance of the issue. We completed an energy audit for SOYANG EUROPE and found substantial hidden commissions, costing the company unnecessary expense. Hidden commissions in energy contracts are commonplace, this is something Energy PEAK wants to change.
The energy contract itself.
The unit rate is something many businesses use to decide on their energy contract. But there is more to think about. Below are a few questions to ask:
a) Is the standing charge appropriate?
It may suit some businesses to have a lower, or no standing charge. Businesses who might consider this are occasional-use businesses such as holiday rental properties.
b) Is the Maximum Import Capacity (MIC) correct?
This refers to the maximum amount of power consumed. Many of these are values when the premise was first energised. This affects the fixed costs charges of the energy contract and may need to be updated.
c) Is green energy important to my business?
What does 'green' really mean?
We believe that the Renewable Energy Guarantee of Origin (REGO) scheme is one of a financial marketplace rather than an energy one. Green energy is certified at its origin, across Europe, and pooled together where energy suppliers can purchase green certs via auction. If there's not enough green energy on the UK energy system at a given time, the cert is then bought, 'transferred' to the UK and cancelled at its origin. This may mean that UK businesses paying for green energy may be physically powered by non-green sources at given periods.
Estimated usage.
Many businesses pay for their energy bills via a fixed monthly direct debit, but the energy usage can be estimated. This may result in significant over- or under-payment for businesses. Naturally, this has a direct impact on cash flow and budgeting. To address this issue, businesses can avail of the free installation of a smart meter. This ensures businesses are paying only for the energy that is used and it also provides real-time energy readings, so you can 'see' what is using the most energy in your business premise.
What customer service do you get with your energy?
When was the last time you spoke to your energy supplier? Was it a pleasant, enjoyable experience? Many customers have told us that this is top of their list when it comes to pet-hates when dealing with their utility providers. We understand. Long waits on the phone listening to some questionable tunes. It is important to know what kind of customer service you are paying for:
a) Do you want to know more about the energy you use for your business?
b) Do you have a decided energy account manager you can call?
c) Do you have access to a digital platform to discuss any energy issues you may have?
Manchester, as a city, has set ambitious net zero plans and put a firm commitment to move to a more sustainable way of living. Manchester City Council has set the aim of becoming a zero-carbon city by 2038, long ahead of the national 2050 target. Businesses, in terms of their energy usage and efficiency measures, have a huge part to play in this.
Top tips for businesses in financial distress
Businesses of all shapes and sizes have found the last 12 months challenging, with some building up significant debts whilst […]
Read Article