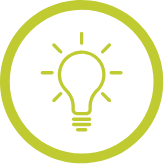 Top Tips from LateRooms.com Business
Top ten tips for Business Budget Travel Hacks for Thrifty Travellers
21st May 2019, 8:00 am
With Global business travel spend expected to reach 1.1 trillion euros by 2020 – a figure that falls within the top 5 expenses of any sized business – it's become even more important to manage those increasing travel costs.
Budgeting for corporate travel expenditure is often not seen as an immediate concern for many SME or independents. But with the ever-growing costs of travel set to increase, LateRooms.com Business is here to give you its best business travel budget hacks.
1. Company BTG – Introduce Business Travel Guidelines
Having some form of policy in place – no matter the size – is a great starting point. It keeps everyone on the same page when it comes to spending, whilst also sending a message to new starters that, whilst business travel is an element of the job, there are guidelines to follow.
2. Set a Budget
Make sure you set a reasonable budget for company travel. Some businesses will cap hotel stays for employees – £120 for middle management and higher rates for senior staff and board members – which keeps the business singing from the same hymn sheet. The same approach can apply to food and sundries allowances.
3. Reward Thrifty Employees
It's all well and good having an iron-clad set of guidelines for corporate travel, but when the company credit card is getting hit at every 5* establishment in town…it can get a little pricey. Every time your employees choose a more cost-effective option, they're saving the company money which can really add up over the course of a year. Incentives can be a fantastic way to thank thrifty employees for reducing travel costs, whilst encouraging them to keep up their frugal ways!
4. Understand those Pesky Auxiliary Charges
Additional Charges. Two words that strike fear into anyone budgeting for corporate travel. Whether it's 50p-a-minute Wi-Fi or unlisted parking charges, no one enjoys a surprise bill, especially when everything has been accounted for. Double check the policy on hotel Wi-Fi and parking to ensure that these costs are factored into your overall budget.
5. The Early Bird Catches the Cheapest Train
Spontaneous, out-of-nowhere meetings can play havoc with travel budgeting.  If possible, try to pre-book train tickets well in advance. On average, booking 28 days in advance can be 44.7% cheaper than booking three days before travel:
Typical fees with Virgin Trains – these can vary:
Cheapest available return train ticket from York to London
28 days in advance = £107
21 days in advance = £141.50
14 days in advance = £170.50
7 days in advance = £239
3 days in advance = £239
(Info: Virgin Trains online site)
6. Pace your Payments with a Statement Account
A team meeting can be a massive expense, taking a huge chunk out of your annual travel budget. With a LateRooms.com Business Statement Account, you'll receive one monthly statement and a further 21 days to pay without any interest. LateRooms Business also offer new sign-ups 5% cashback on bookings made in their first 3 months.
7. Get App Savvy
From Uber to Addison Lee, there are many viable taxi-hailing apps on the market that help users find the best price for travel. Apps like Kabbee help avoid expensive black cab fees when traveling in London. Gone are the days of hailing a cab from the street, simply pop in your location, choose a method of payment and be on your merry way.
8. Use a Free, Expert Business Travel Specialist
Dramatically cut costs by utilising the experts. Unlike many business travel consultants, the team at LateRooms.com Business can accommodate all your travel accommodation needs. With a dedicated account manager, access to over 240,000 hotels and an Offline Booking Team, you can count on LateRooms Business for personal travel advice and support when you need it.
9. Stay Productive away from the Office
Strict schedules and those inevitable last-minute deadlines; business travel can be a stressful endeavour at the best of times. Still, it's not an excuse to go MIA. Commit to a daily check-in either by email or phone to keep the wider team informed of any developments or results.
10. Introduce a New Approach to Remote Working
For the tech-savvy team, introduce a workflow system like Trello, this online collaborative to-do list is a lifesaver when it comes to remote working. For those constantly on-the-go, try a simple WhatsApp page for employees who are out of the office on business. It can be informal and a good way to keep in touch without turning into Big Brother!
To find out more information about LateRooms.com Business click here.
Top ten tips for choosing a distinctive trade mark
Trade mark registrations are hugely valuable business tools as they provide you with the exclusive rights to a name or […]
Read Article