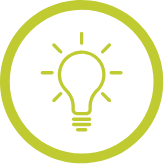 Top Tips
How to assess candidates' skills at the interview stage
5th January 2019, 5:22 pm
In a market where it's increasingly difficult to attract top talent, it's important to ensure that you have a strong interview and assessment process.
Top talent is in high demand and they need convincing to change roles. When you come across a standout candidate, it's crucial that you identify their potential, but that you effectively assess them in an interview.
Over 40 years of recruitment experience and the combined insight from our core brands Page Executive, Michael Page, Page Personnel and Page Outsourcing, our team of over 1,000 recruiters are well-placed to advise on how to run a streamlined, effective interview process.
Tips: (typically 10 tips and 50-100 words each. Please provide tip header then blurb underneath)
1) HOW TO STRUCTURE AN INTERVIEW
A friendly and professional approach, enabling the candidate to relax throughout the process
An overview of the role, detail about the team that they will be joining and be sure to really sell the opportunity!
Comprehensive questions, asking the candidate what they know about the business will highlight their level of interest, how much they prepared for the interview and lead into a series of CV, competency and personal questions to assess their skills
Opportunity for the candidate to ask questions
If testing is needed be upfront about what and when this will take place
2) EFFECTIVE QUESTIONING: THE STAR MODEL
The STAR interview method focuses on behavioural and situational questions broken into four elements.
Situation – This requires a candidate to outline a real-life example or situation that demonstrates a skill or capability
Task – The task that the candidate highlights should refer to the outcome in response to the situation
Action – What the candidate did to follow through with the tasks, highlighting the skills used, demonstrating their behaviours and personal characteristics in the workplace
Result – This could be split into two parts; first being what happened once the action was taken and secondly what the candidate learnt from this situation
3) A COMPREHENSIVE ASSESSMENT: BALANCED SCORECARD
A balanced scorecard assessment offers a structured model to review your top candidates. Base your analysis on four to six of the core competencies you require in an ideal candidate and use the findings to compare the applicants.
Once you have defined the essential skills, use these competencies as categories for your assessment.
If one of the key competencies listed is 'develop a change management plan', you might list experience such as internal and external communication, stakeholder engagement, planning, adaptable, etc., along with relevant past roles and examples discussed in the interview.
This allows you to identify the way people adapt, take charge, influence and learn from the challenges they are faced with.
Graham Lucas, Managing Director Michael Page: "The key to a successful interview is in the preparation. To avoid biases have a clear set of skills to assess, with a weighting of importance, as well as a good set of questions that allow the skills to be demonstrated and discussed. In doing this, you are more likely to walk away with a clearer idea of how well a candidate will perform in the role."
If you adopt this method correctly, you will have a snapshot of each of you top candidate's skills and capabilities that match your defined core list of skills for the role. This is valuable for a number of reasons:
It allows you to revisit each candidate's interview at a later date and compare candidates while maintaining accuracy
Ensures you make a well-informed decision on who makes it through the interview process
Enables the hiring manager or recruiter to provide the candidate with structured feedback
4) ASSESSING A CANDIDATE'S SOFT SKILLS
Determining how well a candidate will work with others, the level of influence they will hold when dealing with internal and external stakeholders and their ability to overcome challenges is key.
IDENTIFY THE KEY SKILLS FOR SUCCESS: It's important to define the key soft skills that are essential for the role. Is it someone who is great at communicating, fast thinking, innovative, etc?
CONSIDER THE STRUCTURE OF THE INTERVIEW: Candidates like to feel that the interviewer is equally prepared and conducts the interview in a professional manner. It's imperative you sell the opportunity to the candidate
READ PAST THEIR RESPONSE: When assessing soft skills the candidate's demeanour, the way they shape and present their answers and interact paints a picture of an individual's character
FOLLOW UP: After an interview you may want to clarify a candidate's competency in a particular skill, a character reference may be required. However, you can also seek informal feedback on the candidate from others who have met them. This could be someone who referred them to you or even the receptionist
5) ASSESSING A CANDIDATE'S TECHNICAL ABILITIES
Technical skills are often much more straightforward to assess when compared to soft skills. The key is to ensure that you have defined the skills you need within your team. What technical capabilities should a candidate have and at what level should they be able to demonstrate these skills?
Competency-based questions are essential. Shape your questions around the core technical abilities using the STAR method and focus on key competency areas. Be sure to ask for specific details on results and for any figures supporting their examples.
In addition to a well-structured question and answer approach to assessing technical skills, testing plays a big role. While the tasks that you set will depend on the role that you are advertising, there are some simple tests that can be set to do this.
6) TESTING YOUR CANDIDATES
Often during the interview process, testing is required to confirm the skills and level of competency that a candidate has in a particular area.
TESTING SOFT SKILLS:
Personality and aptitude testing
Group exercises
Meet the team
Trial half day
TESTING HARD SKILLS:
Excel and word tests
Typing and writing tests
Problem-based presentations
Case studies
In-tray exercises – Highlights how a candidate manages their workload
Mock technical tasks
While there is generally no right or wrong time to test a candidate, it is key to consider when it would be most suitable for your interview process.
Top Tips for Making Tax Digital
Making Tax Digital (MTD) has become a hot topic of conversation as we edge ever closer to its April 2019 […]
Read Article