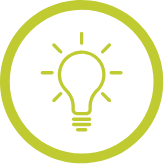 How To Ensure Your Workplace Is Truly Wellness Centric
How To Ensure Your Workplace Is Truly Wellness Centric
19th November 2021, 1:13 pm
During the world's pandemic recovery, wellness continues to be a hot topic placing the spotlight on employers to put the health and wellbeing of staff at the centre of their workplace decisions, during the search for new office space or whilst considering the refurbishment of an existing office.
Buildings that have taken key wellness criteria into consideration from the initial design concept and have been designed in accordance with WELL or Fitwel, such as Barings' Landmark 180,000 sq ft office building at St Peter's Square, Manchester are well placed to meet and exceed occupier requirements.
Here are three key components for forward-thinking businesses to incorporate into their long-term strategies to ensure wellness is successfully at the heart of their workplace culture.
· Wellness Incorporated Into Office Space Designs
– Wellness is about making better choices during the building selection and fit-out design stages, focusing on maximising the quality of the workplace environment and ultimately the comfort, whilst enhancing health and well-being. As identified in CBRE's Real Estate 2030 report, companies will use their central headquarters to attract and retain the best talent, including offering clubhouse style facilities.
– The virtually column free office space at Landmark removes a design barrier in any fit-out project and enables occupiers to design their office space in a flexible way, allowing the workplace to accommodate social distancing guidelines if needed again in the future.
– Such are the credentials at Landmark, the occupier on the 10th floor JLL recently attained Platinum WELL certification by the International Well Building Institute for their fit-out. Landmark is first building outside of London to receive this highest rating.
· Healthy Credentials
– Research undertaken by CBRE highlights that long-term we will see a preference for buildings with 'healthy' credentials, related to indoor air quality and ventilation, as increased fresh air provision, reduced re-circulation and improved filtration reduces the spread of airborne germs
– A report undertaken by leading workplace strategy consultants TSK noted that employees have a 25% improvement in memory function when they have access to outside views and a 23% improvement in cognitive function when natural lighting levels are optimised and they have access to views. These improvements apply to Landmark with its natural light and full height glazing on all 4 elevations and an impressive primary light zone on each floor
· Human Centred Approach
– Landmark has adopted a human centred approach to the building design, focused on enhancing occupier engagement with the theme of health and wellness. Aside from the heightened amenity around cycling, shower and changing facilities, Barings has developed a new building wide community App and web portal in partnership with Locale that promotes wellbeing and sustainability initiatives, with features such as discounted access to gyms and yoga sessions to encourage mindfulness
– Buildings that enable occupiers to maximise the quality of their workplace environment and promote wellness, like Landmark, will be hot property as the market re-focuses on what is important when considering a stay vs. go decision
Dilapidations: 10 things to consider
The last eighteen months or so has seen plenty of discussion about getting back to how things were before the […]
Read Article