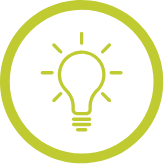 Immigration lawyers' top tips for employing overseas staff
Immigration lawyers' top tips for employing overseas staff
3rd March 2022, 2:21 pm
Since Brexit took effect on 31 December 2020, freedom of movement between the UK and EU has ended. Now all businesses wishing to recruit staff from outside the UK and Ireland – including those from the EU – may be required to hold the correct sponsor licence. These are top tips for navigating the sponsor licensing process, choosing the licence best suited for your business, and keeping up your duties as a sponsor.
Overseas staff are extremely valuable for UK business
Many employers value the contribution of overseas workers due to the knowledge and skills they can contribute. Businesses hire staff from outside the UK for many reasons, including:
Hiring for vacancies on the shortage-occupation list created by the government (specialist areas where the UK lacks skills)
Facilitating secondments or transfers from an overseas division of the business
To fill temporary vacancies requiring a pre-existing skillset
To manage seasonal labour shortages in the UK
Most UK businesses can employ overseas staff, they just need a Sponsor Licence
Under the UK's points-based immigration system, the main visa routes for non-UK workers involve sponsorship by a licensed employer. UK businesses must hold the appropriate licence before being able to support the worker's application to relocate to the UK, or to transfer employment within the UK.
To be eligible to apply for a sponsor licence, your organisation must have a UK registered presence and be lawfully operating/ trading here.
Despite political pressure against migration, it is now easier to employ overseas workers under a sponsor licence
Changes were introduced to the Immigration Rules fro020 to manage the increased demand for sponsor licensing and recruitment of migrant workers caused by Brexit:
The former resident labour market test has been scrapped, cutting licensing processing times by at least 4 weeks
The minimum salary threshold for skilled workers has been reduced
The cap on the number of migrant workers allowed in the UK has been eliminated
In-country switching of visa routes is now permitted for more categories of visa
'Cooling-off' periods have been removed from the rules, which prevented some categories of migrant from securing status in a sponsored category if they had held similar permission before
The required skill level for migrant workers has been reduced
Be aware of your responsibilities as a licensed sponsor
By agreeing to become a licensed sponsor, businesses also commit to complying with duties identified by the Home Office. These include:
Record-keeping of right-to-work documentation, NI numbers, and contact details
Monitoring sponsored individuals, and notifying the Home Office of any changes in circumstances
Absence monitoring
The type of licence you need will depends on the type of business you run; make sure you apply for the correct one
There are various types of sponsor licence, each requiring an application with different supporting documents. It is also possible to apply for multiple categories of sponsor licence where necessary.
There categories for recruiting migrant workers:
Skilled Worker Visa – this is the category that most migrant workers are sponsored under, the route is designed for migrants who have been offered a job in the UK
Intra-Company Transfer Visa – this category is used if your organisation plans to transfer overseas workers to a UK branch or subsidiary of the business; this will soon become part of the new Global Business Mobility route
Sportsperson – for professional sportspersons and coaches
Minister of Religion – for migrants who have been offered a position within a faith community
Temporary worker – there are several sub-categories here covering short-term employment options for seasonal workers, creative workers, internships, and more
For more information on which type of licence you need, visit the government website.
Getting professional support with your licensing and overseas recruitment process is beneficial
If a mistake is made on your sponsor licence application, a six-month cooling off period may be triggered to prevent you from making another application – this could affect your business plans.
To give your business the best chance of success with your sponsor licence application and avoid any lengthy delays, immigration specialists can advise you on the preparation and application process. Immigration experts will also help manage your sponsor licence duties and responsibilities and keep you up to date with any changes to relevant regulations.
Ways to prove that live events can improve a company's engagement with stakeholders
Live events can be a hugely beneficial tool in supporting a company's engagement with stakeholders, whether it's staff recognition or […]
Read Article