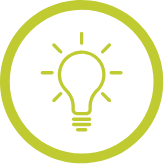 Top Tips
Key Behaviours of Successful Unicorns
10th January 2019, 5:22 pm
For those businesses trying hard to reach Unicorn status GP Bullhound has identified five key behaviours for driving value and creating unicorns and which particularly resonate with companies in the North.
1. Acquisitions
Acquisitions enable faster growth and a way around legislation and language differences. On average, a European Unicorn has made twelve acquisitions, compared to five in the US and three in China. Companies focused on acquisitions and with a platform to integrate them efficiently are very attractive to investors. As well as having a clear model for growth it is a reasonably straight forward way for an investor to put more capital to work.
2. Data, Data, Data
All the unicorns we have analysed obsess about data and utilise their insights to capitalise on market opportunities. Furthermore, companies who can show that their data capture and analysis is market leading, can drive higher valuations. The value of data is increasingly becoming apparent to old economy businesses. Increasingly they are losing both their customers and valuable insight to the online world – for these companies their very survival is dependent on harnessing data. They are fighting back but having to invest hard in the tech sector to keep pace.
2. Hiring
Obsess about star talent. In the North we have so much talent, and we need to attract and retain the best. We are seeing a migration of talent from the south, as people realise that there are some great companies located here, and great lifestyle benefits. There is a real chance for the North to capitalise on this
3. Access to Capital
Companies should always be closing (ABC). European companies have to overcome struggles such as legislation and language differences, which are problems not often faced by US and Chinese companies. The digital market moves fast and companies need to be able to take advantage of opportunities when they present themselves. Having the capital there and ready now, may make the difference been success and failure in the long-term.
4. Educating investors and market
To be a unicorn, you are often at the forefront of disruption. As a result, investors may not fully understand what you do, so constant dialogue and education is important. This will ultimately make funding rounds quicker & easier. With a well-educated pool of potential investors, this will help drive higher valuations too. In addition, by educating the wider market, you will open possibilities for partnership, new clients as well as a myriad of other opportunities.
Tech on top: Tips for growing a digital business
With more than 7,500 creative and tech companies helping to make Manchester one of Europe's top 20 digital cities, Will […]
Read Article