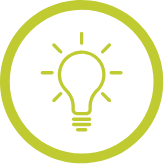 Making a claim for Covid-19 business interruption losses
23rd February 2021, 2:09 pm
On 15 January, the Supreme Court handed down a decision that means many businesses will be able to claim for losses under the business interruption (BI) clauses in their insurance policies if they were forced to close due to a government-imposed lockdown.
As many as 370,000 policyholders are estimated as being affected and the decision improves their prospects of securing a pay-out.
Top ten tips
If you have suffered BI losses as a result of the pandemic, you may wish to consider the following practical steps to assess if you have a potential claim:
Check your policies to see if any could provide BI cover. BI cover for non-property damage is typically an add-on to a standard policy. Remember to check the policy schedule for details of any extensions to the standard cover.
If there is BI cover, notify your insurer of your claim for business interruption losses as a result of Covid-19.
If your insurer refuses cover, check the basis for their refusal. Is it the construction of the particular insurance policy; is it the amount of any possible recovery; is it the extent of the indemnity period or some other issue?
If cover is confirmed, consider if there are any issues and/or disputes about the value of your claim. Be aware it is a feature of the test case that the broader interpretations of key coverage terms mean that even if you have had a pay-out, you could be entitled to a larger sum.
If cover is refused, consider how your policy was sold to you and whether or not you have a potential claim against your broker.
In assessing if you have a potential claim against an insurance broker, you may wish to consider:
Was the broker undertaking an advisory role in arranging cover?
What information the broker asked for and what you provided when arranging/renewing your policy.
Why didn't the insurance broker offer cover or adequate cover?
Did the insurance broker fail to adequately assess and effect cover that met your organisation's needs?
Should the broker have provided an opinion about the scope of cover and informed you of other policies on the market, as opposed to simply renewing with the incumbent insurer?
Whether or not the above issues will give rise to a claim against an insurance broker will depend on the facts of each individual case and the scope of instructions given to the broker. There will inevitably also be arguments over whether you would have taken out the additional and possibly more expensive cover had you been offered it.
Throughout the pandemic, TLT's Commercial Dispute Resolution team has advised clients in a range of sectors on the implications of the judgment and whether they can make a claim. If you would like to discuss your position, please do not hesitate to contact me.
Blockchain for SME's – It's tough to lie when everyone's watching
Blockchain – why is it important? Blockchain technology is rapidly gaining traction, but according to a Global Blockchain Business Council […]
Read Article