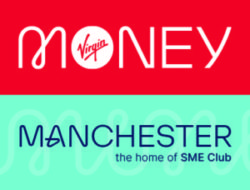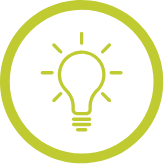 Top Tips from LTSB
Now more than ever, we need to get remote leadership right!
3rd August 2020, 10:21 am
COVID-19 has swept through our professional and personal lives like a tornado, disrupting normality and seemingly leaving nothing as it was. There has been personal loss, grief, changes to work patterns, loss of jobs, social lives disrupted and work life balance blurred as many of us attempt to successfully manage work and home-schooling, for example, whilst staying sane amid the constant pressure to cope. Leading remotely has always posed its challenges, but now, more than ever, we need to do what we can to get it right.
Connect as human beings, not job titles.
With rapid transition to working from home, and the demands of changing business models, satisfying customers and clients, not to mention the possibilities of restructure and financial turmoil, we have to ensure we retain and promote a culture of human connection. Yes there is pressure, but if we do not take the time to check in with teams on a human level, recognising the significant changes and pressures in people lives, the very fabric of the organisation can unravel. Your people are important. Take time to connect personally, be there, create opportunities for people to come together informally, and engage with your colleagues just to chat, not to track KPI's. Don't forget those who maybe furloughed too; it's important they still feel valued team members. We know furloughed colleagues are not permitted to work, but they are our colleagues, and deserve to be supported, communicated with and valued.
Turn your camera off sometimes.
A lot has been said about Zoom fatigue, it is very real. Read more here: https://www.bbc.com/worklife/article/20200421-why-zoom-video-chats-are-so-exhausting
Be thoughtful…do you always need people to connect by zoom, to have their camera on? Yes sometimes it is great to connect that way and see everyone's face, but sometimes giving that permission to not have cameras on takes the pressure away from someone rushing around to tidy up before the call, the person having to sit on their bed as their spouse is using the office. Give people the option to turn off. Don't question it, just let people do what they need to do.
Be Impact Driven not Calendar Driven.
Many of your colleagues will be trying to balance home, school, work in a way they have never done before. Allow this and promote flexibility. Let people get the job done in the times and spaces that make sense to them, prevents burnout and fosters trust. This isn't to say to allow chaos to ensue as there will inevitably be important projects and deadlines to meet – but there is a lot to be said for trust, trusting people to get things done in a way that allows them to manage their competing priorities. Promote well-being, flexibility – it will pay dividends. This is an important way you can look after people.
Blatantly obvious isn't it. However, don't just assume your colleagues have the technology they need. Are they using their own 10 year old laptop? Have they got headphones / mic, the kit they need to do the job. Technology can exclude people without you realising it. Offer support, training – check in with people that they know how to use the various platforms, have the equipment they need and confidence to take part fully. Make it work for you, not against you.
Without being around each other, and without the office chats, the lunch meetings, people can lose momentum, motivation and sometimes a sense of the big picture – especially with the demands of this new way of working. Remote working can feel lonely at the best of times, you can feel disconnected from the cause and from each other, losing sight of the big picture. Keep some meetings light, revisit the "Why", what is we are trying to achieve. Celebrate the wins, highlight the good stuff. Sometimes you just need to help people re-connect with you, each other, and the purpose.
I have touched on this earlier. It is so important. Try and recognise when people are disengaging. Are they emailing less? On the company WhatsApp less? (Other platforms available!) How do people seem on calls? Are they consistent in their manner, demeanour…? As leaders we need to be attuned to this. Alert to changes. It is not always easy; video and phone calls take the nuances of communication away and we are restricted to the "time we put in the diary" but we must try and look out for each other – notice one another – and in the amidst of targets, KPI's, and all the obviously important stuff…. Be there for each other.
Registering and managing trade marks in a post-COVID-19 world and beyond
Trade marks can be an incredibly important commercial asset. For start-ups in particular, whose value is often based on brand […]
Read Article