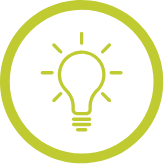 Ten Top Tips on How To Survive a PR Crisis
Ten Top Tips on How To Survive a PR Crisis
18th September 2023, 12:21 pm
When you buy a house, insurance is one of the first things you get.
Risk of flooding, break-ins, subsidence, roof-repairs… the list goes on. As a home is one of the most expensive things you will ever buy, you make sure you are protected from all types of risk.
Businesses are no different. They need to have a solid crisis management plan in place to be prepared for unexpected events that can threaten their reputation, operations, and bottom line.
Without a plan, they may be caught off guard, unable to respond quickly and effectively and risk losing customers, employees, and stakeholders' trust.
An effective crisis management plan outlines the procedures and protocols for assessing, responding, and recovering from a crisis, ensuring that everyone knows what to do. It also helps to establish who is in charge, and how to communicate with staff and customers
Here are the top ten tips businesses can use to minimise the impact of a crisis, protect their brand reputation, and maintain business continuity:
1. Be prepared: Have a detailed crisis management plan in place before a crisis occurs.
2. Act quickly: Identify the crisis quickly and take immediate action to contain the situation and prevent it from escalating.
3. Be transparent: Keep stakeholders informed on a regular basis. Be honest about what happened and what steps are being taken to address the crisis.
4. Communicate effectively: Establish clear and concise lines of communication with all stakeholders, including employees, customers, and the media.
5. Take responsibility: Express empathy for those affected.
6. Show concern: Build trust and confidence by having consideration for those impacted by the crisis.
7. Collaborate: Work with stakeholders to find solutions to the crisis. This will help to establish trust and support.
8. Avoid speculation: Don't jump to conclusions. Stick to the facts as they become known.
9. Learn from the crisis: Conduct a post-crisis review to identify what went wrong and how to improve the crisis management plan.
10. Be proactive: Use the lessons learned from the crisis to improve procedures and protocols to prevent future crises from occurring.
Crisis management is important as it helps organisations to effectively manage and mitigate negative consequences of crisis or emergency situations, such as financial losses, reputational damage, and legal issues.
We can't always control our circumstances, but we can control how we deal and prepare for situations. Having a well thought out strategy will at least soften the blow and help protect long-term reputation.
Proactive Health Assessments: A Cost-saving Business Strategy
In today's dynamic business environment, the well-being of employees is intrinsically linked to a company's bottom line. As per recent […]
Read Article