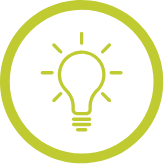 Tips for successful inclusion within the workplace
Tips for successful inclusion within the workplace
27th September 2021, 6:19 am
To celebrate National Inclusion Week (w/c 27 September) Samantha Lubanzu MCIPD, Vice-Chair and Inclusion and Diversity lead of the CIPD Manchester Branch, shines a light on what organisations can do to successfully encourage, and reap the benefits of, a fully inclusive workplace.
As the economy recovers post pandemic, and the world of work adapts and evolves, there will be an increasing demand for organisational leaders to prioritise workplace inclusion in order to remain competitive.
But to do this well, they need to fully understand the benefits of inclusion, and why it's always the "right thing to do." This will enable them to make any necessary changes to their work practices and build – and benefit from – a more dynamic and inclusive workplace.
Bringing your true self to work
When an organisation is inclusive, they invite all employees – regardless of differences in identities or backgrounds – to show up to work as their true, authentic selves, without fear they will be made to feel an outsider. This leads to a happier, more engaged workforce, where people's differences are celebrated.
An inclusive workplace also offers equal opportunities to develop and progress, and this brings a wealth of benefits to an organisation, including more motivated and high performing teams. The full advantages of inclusion are detailed in the CIPD Building Inclusive Workplaces Report which also highlights that it "could be the missing piece of the puzzle for an organisation's long-term success."
This strongly demonstrates the business case for an inclusive workplace and the need for leaders to invest in building inclusion into all areas of the organisation – from their policies, culture and behaviours, to their processes and practices.
Five powerful tips to build a positive & inclusive workplace:
1. Beyond Legislation – to see real change, organisations must go beyond the 'tick box' exercise of current legislation and assess and evaluate whether or not their current practices, procedures and policies are inclusive or not. Using a data-led approach, they can then take targeted action to adapt and ensure all areas of the business are inclusive.
This will help to mitigate any type of conscious or unconscious bias, and ensure groups or individuals are not excluded. The true test to this is that individuals are able to bring their true selves to work and not have to fit into a group to feel that they are valued or accepted.
2. Embed inclusion practices in to an organisation's culture and values. Inclusion must also align with the behaviours expected of staff, and form a part of employees development reviews by ensuring every individual is accountable for the same responsibilities. It's important that line managers also buy into inclusion practices to ensure that new and existing practices are rolled out and adopted successfully.
3. Champion inclusion – both employees and leaders should champion inclusion and this could be via an employee-led or senior leadership sponsored approach.
An employee-led inclusion network or focus groups allow for open, honest and transparent discussions to take place, and the opportunity to collect tangible data to create positive change within the organisation. Such initiatives will also give employees a platform and voice to have their say, and impact organisational decision making.
Leadership sponsors need to role model inclusion, and be the 'employee voice' by influencing in the board room to facilitate change, with the highest outcomes for inclusion.
4. Communicate inclusion with impact: Organisations should prioritise communicating their inclusion journey including their successes (such as well received activities, initiatives and events) highlighting 'next steps' and their intention to overcome any challenges. This will help to engage and motivate staff, and ensure the benefits of inclusion are seen and understood.
It's important that organisations use their communication channels to also educate and inform employees of any changes to legislation or company policies that may impact inclusion too.
More innovative forms of communication could include senior leadership 'hot seats' to allow staff to ask questions and feel involved. Opinion or pulse surveys are also a good way to find out if employees are engaged and feel a sense of belonging.
5. Inclusion Opportunities: It is important that organisation's review their recruitment process – from the written advertisement to the final selection and onboarding process – to ensure that everyone has the same opportunities and the same welcoming environment.
Individuals that do progress within the organisation should not be limited to one type of group or type of person as this does little to encourage an inclusive workforce or an inclusive work environment.
Organisations still have much to do to become the inclusive workplace that the world needs, and wants. But if leaders make bold steps now to implement positive inclusive changes , not only will it drive engagement and productivity, it will change the face of the world of business.
5 top tips for a successful content strategy
A solid content strategy allows you to provide the value of your expertise in a way that gently guides your […]
Read Article