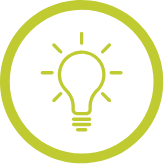 Tools for financial resilience
Tools for financial resilience
17th October 2022, 2:01 pm
It's a challenging time for businesses, as they grapple with the ongoing effects of the war in Ukraine, lingering supply chain challenges and inflationary pressures.
However, firms in the North West remain confident, with our latest Business Barometer survey of firms' optimism revealing that confidence was still in positive territory in September. They are now applying this confidence to driving growth, with 43 per cent of businesses saying they see growth opportunities in evolving their product or service offering over the next six months.
But of course, the first part of any growth journey will be having a handle on the basic financial solutions and tools that will support their growth ambitions.
Bringing cashflow under control
Strengthening cashflow and prioritising effective working capital management is the cornerstone for any business looking to shore up their finances.
Finding ways to conserve cash and reduce costs is an evergreen concern for firms, but it's even more important when margins are being squeezed. One essential step will be thoroughly reviewing all incomings and outgoings, which could be anything from suppliers and landlords to insurance and subscriptions. Over time, costs can change but closely monitoring and reviewing them, like we do with our personal finances, will always be a helpful exercise.
A healthy level of working capital will not only help firms respond to short-term challenges, but it also lays the groundwork for important strategic decisions to be made – and acted on – rapidly.
Future planning
After a robust cashflow review, firms can start to take a look at what resources they may need to unlock future opportunities and overcome financial challenges. Tools are available to help SMEs forecast their capital requirements and identify pinch points – an exercise which can be daunting for new and smaller trading businesses.
Our working capital management tool is designed to help firms quickly and easily assess their chances of over- or under-trading and, with the support of dedicated relationship managers, build the most effective plan of action for any event.
Equally, engaging extensively with customers and trading partners ensures that potential problems on the horizon – such as a lengthening in lead times from suppliers – are identified and can be dealt with in advance.
Explore funding options
Amid economic uncertainty, there's a tendency for demand to fluctuate. But financial products are available to ensure that the impact of changing demand on cashflow is limited.
For example, arranged overdrafts and corporate credits cards are straightforward ways of managing short-term working capital requirements and solving cashflow pressure points in a firm's operations. Over the long-term, tools such as invoice finance and asset-based lending can be invaluable solutions.
Invoice finance allows firms to access up to 90 per cent of the value of an invoice within 24 hours of it being issued. This helps businesses to access cash that will help them meet increased seasonal demand, as the lending provided is based on the value and number of invoices sent by a business. It also ensures that funding will be available even if a trading partner has taken time off over Christmas and is late with payments, for instance.
Meanwhile, asset-based lending allows firms with capital tied up in existing stock, plant and machinery, or property to release cash from these assets. This can then be re-invested into the business to purchase new machinery or extra materials to help meet growing demand.
Community advice
The North West has a thriving business community, filled with industry pioneers, working groups and financial experts that well-placed to offer advice that will fuel a firm's growth plans. (Pro-Manchester is a great example).
In our role as banking partners, we can provide access to these networks and connect leaders with each other. Pooling knowledge is an effective way of ensuring that the North West's businesses all have the opportunity to prosper and can have one eye fixed on growth.
How to Prepare for the Sale of Your Business
Selling a business is a complex process that may involve several considerations. The value will be influenced by many factors, […]
Read Article