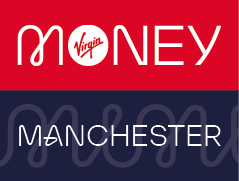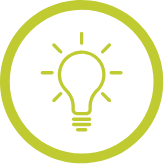 Tops Tips from Kuits Solicitors
Top tips for cohabitees – protecting your property interests
28th October 2019, 10:58 am
Whether you are a first-time buyer or an upsizer, downsizer or investment property buyer, you are usually investing a substantial sum of money into a home in the expectation that your investment will be safe and ultimately successful. As part of the conveyancing process, your legal team will carry out extensive risk management, from land searches and insurance policies to anti-money laundering checks. However, the concept of risk management from a relationship perspective is often far from your mind during this process. Here, Madelaine Hailey, associate at Kuits Solicitors, gives her top tips for cohabitees looking to protect their property interests.
Think practically
Buying your first home, or upgrading, is a very exciting time – fantasies of feature walls and scatter cushions abound.  Amongst the excitement, take the time to think practically as well.  Your investment into property is a major one and seeking professional advice early on can save you money and major headaches later down the line.  Having already spent so much time finding the right property to invest in and putting your finances into place, taking a small amount of extra time to protect your investment is plain common sense.
Consider the source of funds
Increasingly so, first time buyers are "inheriting" their deposits, whether after the death of a family member, through an IHT friendly gift, or a series of very generous birthday presents.  When money comes from a family source, there is a greater incentive to want to protect it.  If you are contributing the deposit or a larger proportion of it, and you would want to receive your investment back if the property sold in the future, this needs to be clear to both parties and properly documented in advance of the purchase completing.
Document your position
If you are buying your property jointly with a partner, or planning to move someone in, you should consider having a cohabitation agreement clearly setting out each party's rights and responsibilities in relation to the property.  These agreements are legally binding subject to the usual rules of contract and can deal with all manner of issues from the extent of each party's interest in the property, to how the outgoings will be paid – they can even deal with custody of pets, and all sorts of issues in between.  If your circumstances are straight forward, you may be able to protect your position by way of a Declaration of Trust or even a straightforward Declaration of No Interest.  A solicitor will be able to advise you of the most appropriate, and cost-effective, route.
Frame your discussions
At a time of great excitement such as buying a property, people can be reticent to talk to their other half about things such as cohabitation agreements or pre-nups.  However, you aren't going to buy your house without buildings insurance in place – likewise, the extra protection a cohabitation agreement can offer is really just another part of that process.  Cohabitation agreements (or a suitable alternative) can offer important protection to both parties, and being able to have sensible conversations about finances is a strong indicator for a healthy relationship.
Make a Will
Cohabitees have no financial obligations to each other as a result of their relationship – there may be complex legal arguments to be made in respect of any properties, but cohabitees have no claims for maintenance, for example – even after a very long relationship.  Likewise, if you die without making a Will, your estate will pass in accordance with intestacy rules, which currently make no provision for cohabiting partners.  Your property is a major asset.  If you want to ensure that your investment in property will pass in accordance with your wishes after your death, putting a Will in place is essential.  A cohabitation agreement can also protect your investment after your death, for example by declaring that your former partner agrees not to make any claim against your estate in the event that you have separated prior to your death.
Most importantly – be informed
The legal position of cohabitees and how it differs to married couples is still not widely understood, and misinformation – particularly online – is rife.  Resolution is launching Cohabitation Awareness Week on 25 November, so look out for lots of articles and content from family lawyers in the region as we try to raise awareness of the particular legal circumstances cohabiting couples and families can find themselves in when a relationship breaks down or a family member passes away.  And, as ever, if you are in any doubt about steps that you should consider taking to protect yourself, your children or your assets, consult a solicitor.
Top Tips on preparing your business for sale
If you're contemplating selling your business within the next 2-3 years, here are some tips on how to prepare your […]
Read Article