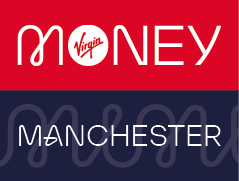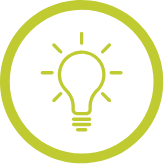 Top Tips from pro-manchester
Top Tips for Entering MIMA 2020
30th September 2019, 6:00 pm
Our 8th MIMAs is approaching fast and with awards entries flooding in, we wanted to give you some hints and tips from what we've learned from award winners in the past.
Awards entry forms can be a bit daunting, but at pro-manchester we believe if you use the following tips to help your case, you're already onto a winner…
Make sure that you read and fully comply with the criteria
Year-on-year, our judges are inundated during the first stage of the judging process. In order to see which individuals have shone, they utilise the criteria to decide who goes through the interview stage. We recommend bullet pointing the criteria and answering each point individually.
Provide as much evidence as possible
Don't be modest – we want to know everything you have achieved in the last year and exactly why you are worthy of a MIMA. There's a reason you're nominating yourself (or your colleague) and we want to know how amazing you are in order to ensure we're crowning the very best young talent in Greater Manchester.
Get backing from clients, colleagues and your employer
Often if the judges are reading what other people who have worked with you think about you, it can help paint a vibrant picture of who you are as an individual. As humans, most of us are naturally modest, even when we're trying not to be, so these comments can usually stroke your ego in a way that you wouldn't necessarily do yourself.
Give yourself plenty of time to write your nomination
Your written nomination is the judges' first impression of you. It's imperative that you take your time and really think through all of your answers and ensure you have given every scrap of evidence you have to hand.
Keep it simple
In a world where data drives everything, it's easy just to turn to data and list a load of jargon that is used in-house. It's easy to get hung up on internal communication and try and use the language outside of your workplace, but our judges don't necessarily know these things. Keeping your awards entry simple and concise is the key to making your entry slick.
Ensure you're entering the most relevant award category
Some of our awards categories, for example the marketing and creative category, or the financier categories may see your achievements have a cross over between both. Make sure you read the criteria in a careful and considered manner to ensure you are putting yourself in the very best position to take away the accolade in February!
Proof-read
This is so important! I'm sure you'll agree that as soon as you see something written badly, with bad grammar, spelling mistakes and, in all honesty, a bit all over the place, it doesn't portray professionalism.
Get your entry checked
Every business has that one pedantic person when it comes to grammar. 364 days of the year it might drive you mad, but today is the day they don't! Get your nomination checked over by someone who knows what you've achieved and someone who can proof-read your entry too. This way, they can add any achievements you may have missed off and make you sound more professional than you may have made yourself sound.
Enjoy it
Most importantly, we want you to enjoy the MIMA process. It's been carefully thought out over the years and it ensures we crown the best of the best annually. Have fun with your award entry, let your personality shine through, and if you're shortlisted – don't miss out on our celebratory drinks and don't sweat the small stuff over the interview process. There's no tripping up, just asking about what you've achieved and why you deserve to win.
Good luck!
Top tips on myth busting in R&D
Jumpstart is an independent science and technology company focused on helping companies secure innovation funding through HMRC's R&D tax scheme. […]
Read Article