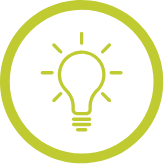 Top Tips for How to Deliver an Exceptional Guest Service
Top Tips for How to Deliver an Exceptional Guest Service
1st April 2022, 10:15 am
As Food & Beverage Manager of Stock Exchange Hotel, I am tasked with delivering exceptional service to every single guest who visits The Bull & Bear. Having worked in the hospitality industry for many years, I am experienced enough to know that this is not possible 100% of the time, but I give everything I can with the team I lead to ensure every guest receives a service to remember. This takes dedication; passion; patience and a willingness to listen, learn and develop. Reading guests and tailoring your service is a difficult skill, but if you can get this right the rewards are clear for the guest, and for you.
Fail to prepare, prepare to fail
There is no substitute for preparation and hard work. Hospitality is an industry in which things are always changing with so many variables having to be controlled to deliver an exceptional service. If you work hard and are prepared for service and what is ahead, you will see immediate results. Your team will also feel more relaxed and confident knowing that the guest journey is controlled.
Never let your standards slip
Letting something go even once can be the undoing of an exceptional guest service. Let it go once and you will struggle to maintain the standard necessary. Demand the very best and you will receive the very best – more often than not. Explain why things need to be done and what the benefit is. Lead by example. If your team see and understand this, they will follow suit.
You are only as good as your last service
An old "chef-y" term, but one that is absolutely true. A good or a bad service can set the tone for the remainder of the day/week. Communicate this to your team. Do not dwell on success or disappointment. Use it as a learning tool and move forward. Asses where things went right or wrong and ensure that these successes are maintained or failures resolved.
A valued team leads to a genuine service
Speak and listen to your team. Ask them how they are. Engage with them to understand what makes them tick. Something as small as greeting every member of the team or saying thank you to them all at end of a service can make all the difference. We as humans need to feel valued in order to succeed. If you make your team feel valued they will in turn work harder for you and there is no substitute for hard work. It is so important to remember that people are coming to work, making that place of work an enjoyable place to be is paramount to success.
Every Day is a School Day
Listening and learning is key to delivering an exceptional service. Inspiration and knowledge can come from anywhere. You may think you have all the answers – often you will be expected to have most of the answers – but somebody else might have a solution that will work better. Be open to these solutions and ideas. Listen, learn and develop. Learning something new is exciting and keeps you from stagnating. You might learn something one day that will make all the difference for you and your team.
Smile and Energy
An exceptional service needs to be service with a smile. There are few things nicer than walking into a room and being greeted with a smile. Working in hospitality is like being on stage – you are in the guests eye for a few hours and during this time you owe it to them to do everything you do with energy and a smile. Having energy about everything you do creates energy in the room and hence for the guest. Positive energy creates positive energy which in turn creates a more positive service.
Never forget that the guest has chosen to visit your venue out of every other venue.
Something I always remind the team is that the guests we have in have chosen to visit our restaurant out of every other restaurant that they could have chosen. In an extremely competitive market, with many amazing restaurants, bars and hotels around the city, it is a massive honour for a guest to choose to come to our venue. Particularly if it is a special occasion! This could be a night they will never forget, how amazing that it might be in our venue! Whilst with us, the guest shouldn't have to do anything apart from order and enjoy. For them few hours they should forget everything else that is happening in their life and be fully immersed in the experience. We owe it to the guest to deliver on this. If I think about this, it makes me want to go the extra mile and push that little bit more to deliver an exceptional service.
How to give your brand unstoppable momentum by taking a position
Successful brands are built on positions. This means knowing exactly where you stand in the world and what you stand […]
Read Article