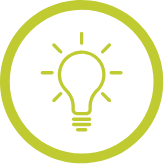 Top Tips from OpenMoney
Top tips on getting investment ready
19th March 2019, 8:00 am
Whether you've never considered investing your money before, or you have experience with investing your money, we always tell our customers how important it is to get those financial foundations in place first.
When you're investing your money, you're always putting it at some level of risk, and making sure you know what to look out for and that you put those important plans in place are vital.
We tell around two thirds of customers who come to us for financial advice that they need to work on their cash buffer or work down their debts before considering long term investment. Here's a few top tips to get investment ready!
1. Take control of your debt
Before you can start to think about investing you need to make sure that you wouldn't be better off paying down your debts. If more than 15% of your salary is spent paying off short-term debt like credit cards or personal loans, it's often better to reduce those debts before investing.
2. Prepare your savings
We always tell our customers to have a cash buffer saved up before investing. This is usually equivalent of 3 months outgoings which can be used if something unexpected happens, so you don't have to worry about withdrawing from investments.
3. Put financial security first
It's important to prioritise financial security for you and any dependants you may have. For example, it's wise to consider whether you should have life insurance if you have a family, or own a home.
4. It's a marathon not a sprint
Investing is a medium to long term commitment and we suggest that you invest your money for a minimum of 5 years to help ride out short-term market fluctuations. If you think you'll need to withdraw your money before that then you shouldn't be investing it.
5. Get comfortable with risk
When investing money there's always a chance you may get less back than what you put in no matter how high or low the risk factor is. If this isn't something you're comfortable with then investing might not be for you.
6. Be realistic
Nobody can predict the future and the same goes for the financial market. Make sure you're being realistic about what returns you can expect for you investment and be wary of any claims to be able to double your money, especially in a short period of time.
7. Don't put all your eggs in one basket
Whatever your risk appetite, it's important to diversify. Spread your investments (and risk!) across many different markets, asset types and industries. If you aren't confident choosing your own portfolio, you can get advice and help from someone who does!
8. Shop around
Make sure you're getting the right service for you. This includes looking at what you're investing in, additional fees and service charges investment providers might add on.
9. Speak to someone
If you're unsure about whether or not you should be investing, or you don't know how and where to start, speak to a financial adviser who will be able to look at both your financial situation and lifestyle to help you figure out what the best steps are for you and your money.
With the right help and advice investing could help you reach your financial goals. Hopefully our top tips will help you with your investing and financial journey.
10 Tips Towards Building a Valuable Business
Biramis is for business owners who want to make more money, and become financially independent when they retire or exit […]
Read Article