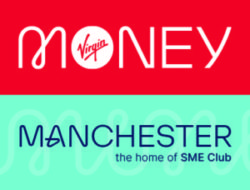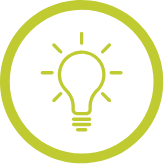 Top Tips from Lorien
Top Tips on what a makes a good interview
17th March 2020, 7:05 am
A study by PepsiCo demonstrated that candidate experience cost them more than $1 million per year. How can you make sure that the talent you want is attracted to work with you?
Timescales
Before scheduling interviews, bear in mind the candidate market that we currently work within – We are short on talent! Prepare to feedback on CV's within 3 days of receiving them and to interview within 1 week of feeding back. Following the interview, provide the candidate with information within 48 hours, even if it's a commitment to a date. You don't want to conduct the perfect interview only to lose the candidate due to taking too long.
Prepare
Make sure you have read the candidate's CV in advance of the interview and have decided on the interview structure and marking criteria. Take a look at their LinkedIn profile, give yourself the opportunity to have a full overview of the person before they walk through the door. So many businesses miss this basic step because they consider it time consuming – but how much time could you save ensuring that you're asking the right question, in the right way, to the right person? Poor hires can cost you both time and money.
Introductions
Be on time, offer them a drink and don't be afraid to build rapport. Make them feel as comfortable as possible, remember first and foremost you want your candidates to be able to perform at their best in the interview so you can make an informed decision. Remember that further down the line, this is a person you could spend end up spending five days a week sat next to! Be mindful of making a good first impression. Even if they don't want the job or they aren't quite right every candidate should walk away feeling as though they have had a great experience. They may be perfect for a role in the future and will also pass on positive feedback about your organisation to their networks.
Questioning
Lorien build bespoke questioning for each of our clients to enable us to determine the best candidates out of a shortlist so I can't be too prescriptive here, however interview questioning should incorporate a variety of methods. Give a candidate the opportunity to impress whilst not being too easy, don't ask questions too reliant on past experience and try to make the experience as appropriate and as pertinent to the role available as possible. Remember that 80% of perceived 'bad' hires fail on attitude rather than availability.
Selling the Role
Re-clarify the position available. Be honest! No candidate expects every role to be perfect and honesty around some of the common challenges in the role will provide the candidate an opportunity to consider how they will solve them. Tell them about the team they will be working in, tell them about your expectations and what they will be able to achieve in 6/12/18 months. What is great about working for your company? Remember that the best way to hire people with longevity and who will enjoy coming into work is to ensure they choose you for what you're honestly offering.
Closing
This is the candidate's chance to ask you any questions and to allay any concerns that they may have about your role or organisation. It's important to remember to ask them if they have any questions. Thank them for their time and outline the next stage of the process.
Next Steps
If a candidate has taken the time out to come and see you for an interview, make sure that you provide them with pertinent feedback within a couple of days of them attending the interview. Even if it is not the result that the candidate wanted, providing them with useful feedback will ensure that they will still look at your organisation in a positive light.
Following the above will provide you with a basic framework to ensure that you are giving yourself a good chance of not only selecting the best candidate for your role, but also of your chosen candidate also selecting your organisation and your team as their first choice for an employer.
Crucially, by ensuring that you are avoiding unconscious bias and by promoting inclusion throughout your recruitment process (including interviews) you will develop a diverse workforce that lends itself to inspiring creativity and innovation.
Lorien has been providing recruitment process improvements to our clients for over 40 years. Please drop me a message for more information or visit https://bit.ly/2DKJoWL
10 top tips on Leadership, Performance, Talent and Change for Impact's 25th anniversary
As we said goodbye to 2019, we also finished our 25 tips for 25 years series on social media in […]
Read Article