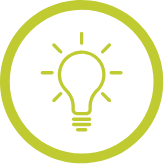 Top tips to avoid employment law disputes
Top tips to avoid employment law disputes
25th August 2023, 4:12 pm
It pays to recruit good staff but what happens if things go wrong? How would you manage a sickness absence? How effective is your performance management? How would you respond to a grievance or a claim? These are some of the challenges you could face as an employer.
These top ten tips will guide you through how to ensure your business is best placed to avoid costly employment law disputes arising by ensuring the basics are correct.
TOP TIPS:
Recruit correctly
It's your business and with the expense of recruiting candidates it pays to find the right person for the position. But bear in mind that many tribunal cases are brought by people who didn't make it past the interview stage, so don't ask questions which may be deemed discriminatory. For instance asking a female interviewee if she is planning to start a family is a 'no'. Always follow equal opportunities rules.
Inductions are a must
It costs so much in terms of time and money to find and recruit the right person, so make sure you start off on the right footing. This means inducting your new staff into the company and the position. Arrange for them to meet people around the business, consider implementing a 'buddy system' so they have someone senior to go to for advice, encourage their ideas and most importantly, tell them what the policies and procedures are. If they don't know what they are, how can they follow them correctly?
Ensure the correct policies and procedures in place
A new member of staff should have their employment contract within eight weeks of starting employment. Make them aware of their rights and responsibilities and keep policies up to date by reviewing them regularly.
4. Training pays
A lot of tribunal claims and indeed personal injury claims for accidents at work relate to inadequate or lack of training. Make sure training is provided, as well as keeping up to date records of the training given.
Inform your middle managers
Senior directors may be in constant contact with HR staff to ensure they are following procedure, but the same cannot always be said about middle managers. Empower all of your managers by feeding down information about changes to employment legislation to avoid tribunal claims being made against the business.
Consult with your staff
Make all staff feel part of the company by keeping them informed about how the business is performing and any new legislation they need to be aware of (for example equality and diversity law). Keep accurate records of all consultation exercises.
Hold appraisals
Appraisals are a chance to discuss your employee's development and/or any issues affecting their performance or that of the team. It is a genuine opportunity to spend time appraising them and of course keep records of any actions agreed in the meeting for both the appraisee and the appraiser.
Develop your staff
Ensure your employees have the right training to do their job and improve. Involve them by encouraging ideas which will help them develop their role.
Exit interviews
It should never get to the stage where an employee leaves and you don't know the real reasons why. So carry out exit interviews with anyone who leaves your business. Often these meetings are frank discussions about the reasons why the employee is leaving. Use the feedback gained in exit interviews to make positive changes to the business if there are areas for concern.
Seek legal advice
Between January and March 2023, 23,000 claims were received by employment tribunals:
8,100 of these were single claims
15,000 were multiple claims
If this trend continues it is anticipated that employment tribunals will see near to 100,000 claims in 2023.
Becoming Unstuck to Accelerate Your Career and Leadership Potential
A common challenge people share with me is that they feel 'stuck' at their current level in their career or […]
Read Article