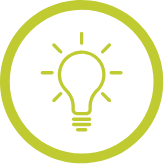 What are the skills and traits required to build an effective finance team?
What are the skills and traits required to build an effective finance team?
14th October 2021, 2:11 pm
Finance teams are one of the key elements of all successful organisations.  As well as keeping company finances in check, finance professionals play a huge part in shaping the direction and future growth of a business.
So how do businesses ensure that they have the 'ultimate team'?
Find a team you trust
Ensure that you trust everyone in the team and that they are great ambassadors for you and your business.
Ensure that your team is diverse
It's important to ensure your team has a diverse range of skills but not diversity in the usual way, instead you need a group of people who have diversity in thinking and a diverse range of skills allowing you to allocate roles and responsibilities to those most capable to improve efficiency.
Plan your recruitment strategy
Have and ongoing recruitment strategy in place to make sure that you have the right people in the right place at the right time.  Investing in recruitment is so important to ensure that your team is the best it can be.  Even if you are not currently recruiting, always have it in mind to ensure you are well prepared.
Project how the company's growth plans will impact your team
With growth comes higher volumes of financial data and more complex processes, ensure that you and your team are strategically prepared for this growth in terms of team skills and also the systems in place.
Consider your blind spot
The majority of the time you will know what is ahead of you and what is behind you, but what are the areas in your blind spot?  Proactively take time to consider what is coming up so you are prepared to tackle it.
Communication is key
Quite often, the relaying of information and the communication channels required to convey this information can be overlooked. It is important to ensure you communicate the necessary facts, strategy and actions to your team regularly.
Opportunities for growth
Ensure you have a team structure that can provide headroom for people who want to grow and develop.  It is so important to ensure your team is motivated and knowing that there is room for them to develop in their role will be a big motivator for them.
Acknowledge and reward
With proactive feedback comes acknowledgement and reward.  Ensure that you give your team the accolades that they have earned and deserve.  Sometimes leaders take performance for granted because they don't believe that people should be rewarded for doing their job.  Be a thoughtful leader and reassure your team that you are paying attention to their efforts.
Make tough decisions
If the team dynamics aren't working, then you need to make a change.  One of the biggest challenges can be letting people to go, but all of your decisions need to be based on the benefit of the business.
10 Top Tips for The First 100 Days in a New Role
Starting a new job or taking on new role within your current workplace can be both exciting and nerve-wracking all […]
Read Article