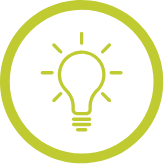 Work to Live or Live to Work?
Work to Live or Live to Work?
20th November 2023, 4:30 pm
8 tips to help you build a business that fuels your lifestyle
Building a successful business that stands the test of time is, as you know, difficult. Sales, cashflow, staffing, compliance and a myriad of other challenges can be all-consuming. That's why it's helpful every so often to be reminded that your business, no matter how much you love it, is there to fuel your lifestyle. The question is, are you on track? And do you even know what your track is? Here are our 5 tips to help you ensure your business fuels your lifestyle…
1. The importance of a vision
Developing a vision for how you'd like to live isn't easy. Most people have only a vague sense of what they want to do with their lives, few have a definite plan. But as we go towards a new year, now is a good time to do an audit of where you are and where you're heading.
2. Work out your priorities
Most people set financial goals for their business. We'd encourage you to go one step further – to work out what your personal priorities are. Then link your personal priorities to your business strategy, looking at today, the near future and the distant future.
3. Link your business to your lifestyle goals
Your business can fuel your financial goals but also your lifestyle goals. If you work for yourself, you have more control over your time. Is this important to you and, if so, are you taking advantage of this? Conversely, running your own business means you have more control over your income. If you need a higher income, what's it for and how will this be achieved? It's all too easy to want to continually earn more but that can leave you continually dissatisfied, especially if 'more' hasn't been defined. Defining how much 'more' will help you move forward with intention.
4. Audit your business strategy
Have you set a direction for your business which is aligned with your personal goals? If you're looking for significant growth, make sure it's because that's what you really want. The cost of growth is complexity – don't chase growth if you don't truly want or need it.
5. Work out the cost of 'future you'
Everyone has different goals and priorities for the future. As chartered financial planners, we use lifetime cashflow modelling software to help clients map out their income expenditure over the long-term. It's a great way to understand your current and future financial circumstances and helps you make informed decisions about your business and finances. What you do today affects your tomorrow.
6. Get control of your finances
Always have a clear picture of your personal finances and consider getting help to develop a personal financial plan to ensure your money is organised in a way that means you can enjoy the lifestyle you would like. You can book a Discovery Call to find out more or download a FREE copy of our book, Enough? This will help you to get clarity about how much money you need now and in the future.
7. Work out the future of your business
Whether you're planning to sell your business, pass it on to family or close it down and extract the reserves, you need to think about the role your business will play in preparing for your future lifestyle. Once you're clear on what direction you're going in, you can take the deliberate steps required to do this successfully.
8. Keep your plans front of mind
It's very easy to get caught up in the day-to-day issues of running your business and then forget about what it's all for! Your plan should be relevant to today's priorities, not just your long-term future plans. That means it should be a dynamic document that you revisit regularly, and adjust as your ideas and priorities change. Set the right course as we approach 2024, and adjust regularly. And remember, to enjoy the journey!
If you would like to find out more about lifestyle financial planning, please book a Discovery Call with Xentum. We are based in Knutsford and have been supporting business owners and families for over 25 years.
www.xentum.co.uk
Top tips for choosing your first workspace
One of the biggest steps most start-ups and SME's take on their business journey is their first workspace. Making a […]
Read Article