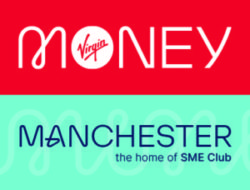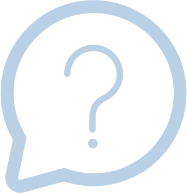 Ask the Experts at Truth Creative
5 Reasons Why You Need Employer Branding
1st June 2020, 6:00 pm
The role of an employer is today, a very different job than it was 10 or even five years ago. As a society we identify with brands more than we have ever done – the rise of social media and the fragmentation of media as a whole, has meant that businesses must place more emphasis on their brand experience than ever before to attract both awareness and loyalty.
As consumers we don't buy into a brand or its offer on product alone. We're looking for a consistent experience, a reason to believe and an emotional connection with the brands we choose to champion. If a business has a strong brand then shouldn't it have an experience for the team it employs too? When it comes to employer brand, why do so many businesses operate with a 'hands-off' approach? As with any brand experience, either you choose to define it, or it gets made without you. In fact, did you know it's estimated that only 57% of employers say they have an employer brand strategy?
So with that said – here's a run down of my top 5 reasons why you might need an employer brand strategy…
1.Talent Attraction.
Your employer brand is how you present your company to potential employees. Your ultimate aim is positioning your company as a place talent wants to work at.
2. Reduce Recruitment Costs.
Recruiting is expensive – from the fee you pay the recruiter and the time you spend sifting through CVs, to interviewing and misaligned hiring – not to mention the cost of getting the new recruit up to speed…. Wouldn't it be great if the best talent came knocking on your door?
3. Onboarding.
Without a defined employer brand journey that communicates your business vision and the role each individual plays, you'll often find that what you think everybody understands about how your organisation works is left open to interpretation – it can lead to misrepresentation of your business and disengaged team members.
4. Retention.
When an organisation fails to communicate its brand offer to a potential employee, that hire can often make assumptions about what they're getting. How many times have you been misrepresented as an employee looking for work, or how often do you get inundated with CVs lacking the individual requirements you've asked for? How can you be sure that the recruiter has communicated your values as a business, or that the potential employee has understood them correctly? If a role, or the environment is not what hires were expecting and you see a spike in staff turnover, it's time to start defining your brand as an employer.
5. Positive Market Reputation.
As with most things in life we tend to focus on people or even products when they're all new and shiny. What we are often guilty of is defining and controlling the end of a relationship. It's natural that employees do move on to pastures new over time – but when that happens are you confident they'll talk about your business in the right way? When you define an employee journey it's important to consider hiring, onboarding, development and exit – defining your employer brand is protecting your reputation2
Choosing the right financial adviser for you
In a world where you can compare the best mortgages, insurance policies and energy providers at the click of a […]
Read Article