Home of SME Club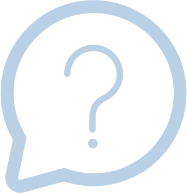 Ask the Experts at Use.Space
Be where the good ideas can find you
17th February 2021, 11:36 am
One of my favourite sources of knowledge and inspiration is 'Medium', a platform that describes itself as being 'where good ideas find you'.
Another is 'The Do Lectures', aka the encouragement network, where the idea is 'to gather together the world's DOers, disruptors, change-makers, experts and pioneers, and share their stories'.
Of course there are more, plenty more, but the very best ones share a single common denominator – they are platforms for people from all walks of life, at all stages of their careers, from all types of business, they are platforms for people to share know-how, insight, experiences and ideas.
It's amongst these mash-ups of approaches, views, knowledge, lessons and experiences that we can find the bit of magic that we seek – the new way of looking at something, a fresh perspective, good ideas that makes a real difference, the spark that has a massive impact.
Taking the principles of digital platforms like 'Medium' and 'The DO lectures' and applying them to a real-time physical environment is even more rewarding. Bringing together a real mix of people and businesses, giving them the opportunity to converse, compare notes and share insights, can create an engine that produces a constant stream of solutions and ideas.
In January this year we launched our first incubator programme at Use.Space, with a second cohort planned for April. The six businesses we are currently working with on the programme are all at different stages, and all from very different sectors. As we've moved forward with the programme, we have already begun to see a real-time version of those inspirational digital platforms developing.
Hospitality sharing notes with mental health, fintech with gaming. Health discussing branding, software learning from social media. With supporters from the worlds of investment, marketing, law, mentoring and more, it is a melting pot of shared experiences, insights, solutions, knowledge and ideas. Every session – whether virtual or face-to-face – results in new connections, fresh thinking, collaboration, and a series of conversations that may otherwise have never taken place.
As we emerge and recover from the situation we find ourselves in as a result of the global pandemic, innovation, ideas and success will demand – yes, demand – the sharing of knowledge and ideas. A return to the old ways of 'keeping things to ourselves' in the name of competitive advantage will no longer be an option.
Thinking in silos is becoming a thing of the past, a victim of its own limitations, and we are already seeing cross-sector collaborations. Individuals and groups from the worlds of philanthropy, public sector, education and business, are sharing resources and working together for common goals and the co-creation of solutions. This collaborative behaviour is only going to increase.
To grow, move forward and succeed we must build meaningful networks. We must connect, share and be approachable. We must be ready and willing to ask for guidance and advice, and we must provide guidance and advice. We must be open to ideas from sectors other than our own, we must be part of something greater than ourselves.
We must be where the good ideas can find us.
Finally, I would like to share the platforms that I mentioned earlier, and hope that you find them as inspirational as I do –
How do you hire successfully in an uncertain market, and while the country is in lockdown?
There's a real divide in the business community right now. Many have weathered (and still are weathering) the storm of […]
Read Article