Home of SME Club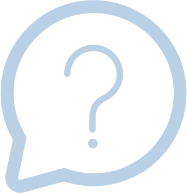 Ask the Experts at Interlink
How do you hire successfully in an uncertain market, and while the country is in lockdown?
8th February 2021, 4:36 pm
There's a real divide in the business community right now. Many have weathered (and still are weathering) the storm of the pandemic. While some have struggled and needed to make redundancies and cutbacks to survive.
For those who are fortunate enough to still have a fully functioning business, you may need to make new hires. But how do you hire successfully in an uncertain market, and while the country is in lockdown?
Concise job descriptions
Applications for jobs have sky-rocketed which makes it difficult to hire as efficiently as you need. The key to lining up the best candidates possible, is to deliver as much as you can in your job advert, with clarity over the experience expected.
Your advert for your vacancy should also outline what people can expect when they work for you. Will they be working from the office, or remotely, or a mixture of the two? If staff will be required to work from the office, how do you plan to keep your staff safe?
It might also be beneficial to highlight any specific methods for the interview process.
Multiple interviews
There's no better way to get a feel for whether someone is the right fit for your business then to meet them in person. However, to compensate not being able to do this, we recommend holding more rounds of interviews with candidates, on the telephone, or via video link.
It's worth arranging these interviews with different members of your team too, if necessary. That way the candidate gets a one-on-one with the key decision makers, and you get more feedback on candidate suitability.
Take advantage of technology to hold more interviews with your candidate shortlist.

Video interview etiquette
When using video for your interviews, it's important to treat the sessions as seriously as you would a 'regular' interview. So, anyone who is scheduled to connect with a potential candidate over video link, should prepare for the call, in advance.
As well as ensuring interviews are done from a place with good connectivity, interviewers should be free from any distractions. Candidates deserve your undivided attention throughout the duration of the call. After all, you wouldn't start replying to an email during a face-to-face interview!

Communicate like a pro
The job market has swung completely round since the pandemic hit. For many years it's been candidate-led, but this doesn't mean you can scale back on your level of communication. In fact, it's probably more important to communicate the best you can.
For those job hunting at this moment in time, in a difficult market, there's a lot of stress and emotion. Businesses who can show empathy and understanding through good communication will be remembered favourably as such time as the pandemic passes.
Induction and onboarding
Once you've made your hire, try to establish a process to introduce new staff to your business. This might take a little more planning if your teams are working remotely. Remember that they might not see other staff in person for a very long time, so video meetings with key personnel is a good starting point.
Prepare a training plan for the first few days or week and try to be accommodating with a flexible schedule. You might have starters with children who need to juggle home schooling around their new job. Again, communicate well and show empathy to make the onboarding experience as useful, friendly, and helpful as you would like it for yourself.
Financial Wellbeing in the Workplace
Financial wellbeing plays a huge role in everyone's lives. With 4.2 million sick days being taken off per year due […]
Read Article