Home of SME Club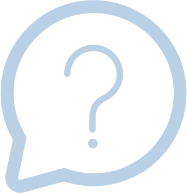 Ask the Experts at WorkLife
Financial Wellbeing in the Workplace
1st February 2021, 6:31 pm
Financial wellbeing plays a huge role in everyone's lives. With 4.2 million sick days being taken off per year due to poor financial wellbeing, the need to tackle finances is huge.
Most businesses are aware of the impact of the pandemic and lockdown on the mental wellbeing of their workers. This will have been worsened by employee concerns about their own physical health and that of their loved ones.
The impact on workers' personal finances is also a huge concern, as income is disrupted. According to UK Finance, the body that represents the finance industry, banks and lenders have so far agreed over one million personal loan payment holidays, almost two million mortgage payment deferrals and a million credit card payment holidays.
Of course, having more time to pay debts only delays the problem. Debt charity StepChange estimates that 4.6 million people will have their finances negatively affected because of Coronavirus and will accumulate an extra debt burden of £6.1 billion. The charity estimates that, amongst this group, average debts will rise to £997 per household, along with a further £1,076 in increased arrears.
So, what can you do as an employer to support your employees during this time?
Recognise financial wellbeing as one of the key pillars of wellbeing. Financial wellbeing means having a sense of security and control over our finances. Having the freedom to make choices, and ultimately ensuring that we feel happy and at ease with our financial situation.
Provide educational support – whether it's the basics of money management and budgeting, or more advanced things like building wealth or accessing pension funds, running a series of sessions to help your employees take control of their finances can really help employees.
Do things that can make a difference now – giving employees access to things like retail discounts or other money saving ideas can make a big difference immediately.
Use technology – provide access to apps or tools that can help employees reach their goals – whether that's budgeting, understanding their pension pots or switching utility providers, technology is a great way to take control.
Demurrage and quay rent – whose liability is it anyway?
There was very little festive cheer towards the end of last year if you were trying to import or export […]
Read Article