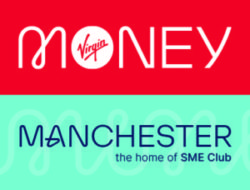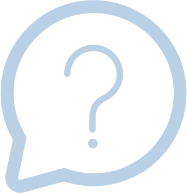 Ask the Experts at BDO
Employee Ownership – a powerful statement of intent for future-focused businesses
20th January 2020, 6:30 pm
The number of companies converting to employee ownership has continued to rise in recent years, with both owners and management teams keen to understand whether it's a structure that could prove successful for their own business.
In 2018, the UK saw a 17.2% increase in conversions to Employee Ownership Trusts – a trend we can corroborate at BDO, having seen a notable rise in enquiries and cases.
Of course, employee ownership isn't a new concept – there are many long-established, very successful employee owned companies, The John Lewis Partnership being the most obvious example.
So, then, what has prompted this sudden uplift?
Understanding the benefits of employee ownership
In large part, I believe the answer lies in a better understanding of the benefits of employee ownership, both in the present and future, for both employees and owners.
The benefits are numerous and more relevant than ever today, in an environment where business leaders are much more savvy about the importance of both attracting and keeping top talent.
Management teams understand that they must recognise and remunerate their team appropriately for their hard work and commitment, lest they vote with their feet.
The values that form the foundations of employee ownership mirror those of today's most well-governed and successful businesses, recognising talent and skill, and understanding that a company's most prized asset is its people.
Pride, ownership and shared commitment to growth
Giving employees a stake in the company through an Employee Ownership Trust not only creates an efficient business structure, but will enhance performance, boosting engagement and commitment.
Research from the Cass Business School back in 2010 found that employee-owned companies created jobs faster and were more resilient throughout the economic downturn. A sense of ownership breeds pride and a shared commitment to striving for more.
Creating a future-proof business
Beyond the benefit to employees and the resulting boost in performance, as a structure employee ownership offers significant benefits – both in terms of governance and creating a business that is fit for the future.
It's an option that will be particularly attractive for owners with retirement in their sights who don't have someone willing or able to take on the business in their stead, and avoids the, sometimes unpalatable, option of selling to a competitor or third party. For most entrepreneurs, their business is their life's work, so for many the thought of selling to exit is deeply troubling.
However, a management buy-out may be out of the question also, with employees having insufficient funds – or risk appetite – to buy-out the majority shareholder. Conversion to Employee Ownership Trust removes the issue by creating an immediate purchaser, the business' employees.
Business continuity post-exit 
Whereas the sale of the business to a private equity firm, or a competitor, could cause some disruption to day-to-day activities and the running of the business, an Employee Ownership Trust will see operations continue as before – no disruption to staff or customers, with the team instead continuing to do what they do best, while enjoying the practical benefits of employee ownership, including tax savings.
The benefits for all parties are numerous, and, as a statement of intent from a business to its employees, conversion to an Employee Ownership Trust is a clear indication of the regard in which a workforce is held.
It's a powerful statement.
What You Need to Know about Employing Overseas Staff
Employers who sponsor workers from outside the UK may be subject to onerous rules imposed by UK Visas and Immigration […]
Read Article