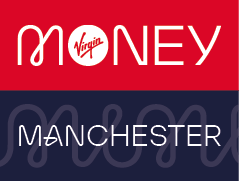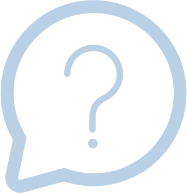 Ask the Experts at Latitude Law
What You Need to Know about Employing Overseas Staff
16th December 2019, 3:06 pm
Employers who sponsor workers from outside the UK may be subject to onerous rules imposed by UK Visas and Immigration (UKVI). For those employing EU nationals or non-EU workers present in the UK for other – for example family – reasons, things are fairly straightforward.
However, when applying for a sponsor licence under the UK's points-based system for economic migration, a company must ensure its HR systems are in order, and provide lots of information to UKVI.  Requirements include identifying 'key personnel'; officers within the company who adopt specific roles for the licence, such as Authorising Officer (the individual with overall responsibility) and Level 1 / 2 users, those with day-to-day responsibility for the Sponsorship Management System (the online system by which individual migrant workers are monitored).
While their licence remains valid, sponsors commit to meeting challenging duties and responsibilities. Breaches can lead to sanctions, such as a suspension of the licence or its revocation altogether, making it impossible to continue to employ non-EU sponsored staff.
Breaches can occur in surprising ways. If a member of staff leaves the company and that individual happens to be one of the 'key personnel', poor management of their departure can lead to licensing problems. A sponsor left without an Authorising Officer or without someone to access the Sponsorship Management System can be severely reprimanded, even losing their licence in some cases.
Another area of difficulty is takeovers, mergers and demergers. Changes to the ownership of the business – or, in some cases, to beneficial ownership further up the chain – can cause issues. Many changes of ownership trigger the need to apply for a new licence, even where there may be some continuity of those with a beneficial interest in the business.
If a new licence is needed, the process must be carefully managed. There are deadlines by which the new licence application must be made and the existing licence surrendered. Additional steps are needed to transfer the sponsorship of individual workers from one licence to another, and mistakes at this stage can jeopardise individual status in the UK.
Get the record straight
It is important to remember that you are expected to maintain continuous comprehensive records of the status of all overseas employees.  Many HR systems provide such a service, but your system is only as good as the data you put in.
Watch out in particular for staff with limited leave to remain; there may be periods when they are waiting for a decision on their next application to the Home Office when they are without a physical document confirming status. While employers are not expected to function as immigration officials, they can be censured for failing to spot obviously forged documents.
Become Brexit-ready
If you currently only employ EU staff you may think none of this is relevant to your business, but in the event of Brexit, EU citizens will (after a transitional period) become subject to the same licensing regime as other foreign workers.
Educating yourself and getting up to speed with sponsor licensing – and maybe applying for a sponsor licence now rather than later – should form part of your business planning into 2020.
What should businesses think about when considering investment for growth?
At some point in their life cycle all businesses will require investment and for businesses looking to grow, investment is […]
Read Article