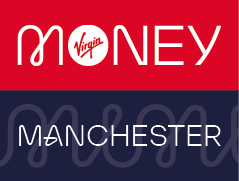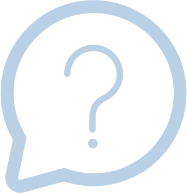 Ask the Experts at Cole Associates
What should businesses think about when considering investment for growth?
9th December 2019, 4:00 pm
At some point in their life cycle all businesses will require investment and for businesses looking to grow, investment is critical whether that be to fund organic growth or growth by acquisition. Before seeking investment, it is key that businesses are properly prepared to approach investors in order to give themselves the best opportunity of securing it. Five things businesses should consider when planning are as follows:
Explore the options
No longer are the traditional banks the only source of funding, there are more choices than ever before with a wide selection of banks, debt funds and private equity houses to choose from, all with different offerings. You should engage a good professional adviser to help you establish the realistic funding requirement and to decide whether debt, equity or a mix of both is the appropriate structure, help you navigate the multitude of options and ensure that you present yourself and the business in the best possible light.
Strong cashflow
All investors will pay a large amount of attention to the historic and future cashflows of the business. It is important that you can demonstrate a strong understanding of your historic and future cashflow as funders will want to see that the business is generating sufficient cashflows to service any debt and private equity will want to see that they are investing in a business with a good track record of generating profit and how the growth strategy will improve profits in the future.
An understanding of your USP
As part of this process you will be promoting your business to funders who will not necessarily have heard of it or understand exactly how it generates value and profits. It is important that you demonstrate a good understanding of the market you operate in, what makes your business better than its competitors, why your business is successful and how and why it can achieve growth. You should also be transparent about the weaknesses and threats to the business but ensure that when doing so you identify how these are mitigated.
Management
Any investor will be interested in the people in the business, in particular the management team. There will no doubt be a wide range of strengths and weaknesses on the management team and you should consider that the structure properly reflects the strengths of all individuals by ensuring that they are in the correct role and whether there are any gaps in knowledge or experience. It is important to demonstrate a strong management team that is enthusiastic and committed to the growth of the business.
Relationships with funders
You should consider what type of investor you want and the relationship you want to have with them. You will have to work with the incoming investor on a daily, weekly, monthly basis so it is important that when choosing your investor you don't just focus on who is offering you the cheapest money but reflect on whether you can have a good working relationship with them. A good relationship will make the growth journey more enjoyable and easier to deal with any hurdles that may crop up along the way.
The Traditional Office is Dead
Office culture is undergoing a radical overhaul. The gloomy, uninspiring office environments of the 80s and 90s have been replaced […]
Read Article