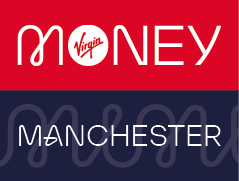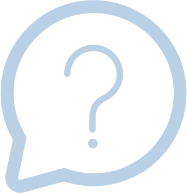 Ask the Experts at Connections
The Traditional Office is Dead
18th November 2019, 3:41 pm
Office culture is undergoing a radical overhaul. The gloomy, uninspiring office environments of the 80s and 90s have been replaced with brand spanking new coworking spaces, small but aesthetic remote working facilities, and dynamic new start-ups that positively scream forward thinking and innovation.
Throw in factors such as flexible working and the freelance gig economy, and you firmly plant the final nails in the coffin of traditional working life. Today's offices are now home to a new era of workers; you'll find an abundance of content writers, coders, app producers and contemporary creatives that are hungry for change.
Modern employees want flexible spaces that are conducive to thinking; these might include soundproof booths, communal areas or standing desks. In essence, workers are after contemporary facilities that just can't be found in traditional offices. Employee's tastes are changing, and the job market needs to keep up.
There are many influences at work here, but it comes down to the fact that employees now have more control. The market is now very much in favour of the job seeker; the economy is producing more jobs and sharply increasing pay levels despite the looming deadline of Brexit. Unemployment is down to 3.8 percent (the lowest since 1974) and pay is up 4 percent year-on-year, the sharpest increase since 2007. While there are cutbacks and redundancies in certain sectors such as retail, the overall outlook is surprisingly positive- there are far more opportunities up for grabs, making  employers work that bit harder when it comes to attracting and retaining staff.
However, this is a mean feat in itself. Modern employees want to ensure that they have the opportunity to be creative and bring about positive change in business, as well as gaining more autonomy over their duties. It's not just about having a 'pretty' office or a chill out room- while these can help make a space more enticing, there needs to be real substance and opportunity in contemporary workplaces.
The way we approach our work has also shifted dramatically. As we become ever more mobile-centric, the standard working day has been turned on its head. Technology has answered the demand of agile, mobile-centred work culture, with evolving tools that make mobility more appealing than ever for both employees and employers.
The number of UK workers who have moved into remote working has increased by nearly a quarter of a million over a decade, with this number set to increase as workplaces becoming more technology heavy. Couple this with the rise in work from home days, and employees are now receiving more autonomy and freedom over their working lives than ever before.
When employees do make it into the office, the coworking space has been on hand to provide the flexible facilities needed for contemporary job roles. The likes of Regus and Central Working have come to dominate the increasingly crowded coworking market, and continue to pave the way for smaller starter ups. These environments work effectively to attract the increasingly significant millennial market, as they offer a sense of community and collaboration that simply can't be found elsewhere.
What can we expect in the future?
While Insta-worthy offices are currently on trend, there needs to be more substance within work environments to secure employee satisfaction and retention. If companies are willing to invest in creating fun physical environments for workers, they are also more likely to invest in more meaningful areas of employee contentment too.
This means that factors such as flexible working will continue to be an absolute essential to the modern worker, whether you have an aesthetically sound office or not. 50% of the UK workforce are set to work remotely by 2020, signalling a need for smaller, digital savvy spaces that are conducive to independent working. Not only does it enable businesses to increase their staff retention, but it also reduces office costs, therefore reducing the impact upon the environment. It's a win win.
However, there's debate that offices may end up disappearing altogether, thanks to increasing use of apps and digital platforms such as Citrix. Delivering everything employees 'need to be productive in one unified experience', these interfaces take away the need for a physical environment. Coupled with the increasing use of Artificial Intelligence, technology is steering our work life away from the office, and further into our mobile devices.
In a world where flexibility reigns supreme, it's agile, adaptable workplaces that come out on top. Traditional offices are dying in favour of modern spaces simply because employees are demanding it, and the current influx of millennial workers is driving this change at a pace never seen before. Whether businesses are ready or not, the modern workplace is evolving- the future of work insists upon it.
The Importance of Giving Interview Feedback
After weeks (or even months) of reviewing CVs and meeting with candidates, you've finally found the person you've been looking […]
Read Article