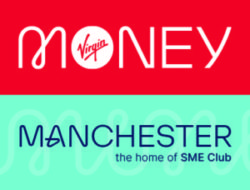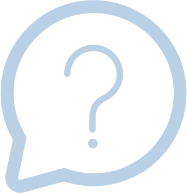 Ask the Experts at Manchester Central
Getting the most out of your venue!
10th February 2020, 3:06 pm
There are so many things consider when planning an event but ensuring the venue is the right one for you, is the one decision that will have the largest impact on the success of your event. Once you have found your perfect venue it is up to you to get the most out of them! Unsure where to start? Here are a few things that you should consider…
If you have a specific date or time of the year that you are looking to hold your event, then the earlier that you can make contact with us, then the better chance you will have in securing that date.
With that said, don't be afraid to approach us if you are looking to book an event with a short lead team – we have more event spaces than most people realise, and we will always do our best to accommodate your request!
Provide us with as much information as you can
Do you have any specific requirements which we need to know about? This could be show-stopping AV or overnight access to build a carnival themed welcome party…
All things are possible, but the more you can tell us about your vision for the event, the more bespoke we can make our proposals!
Find out about how we can support your event…
Every event is extremely important to us and there are many ways that we can help to make sure yours is a success! We offer several free of charge promotional services which can link in with your existing marketing plans and help you to reach out to your target audience.
Find out about how you can promote your event across our channels and about our exclusive advertising rates with some of the leading local print, online and broadcast outlets!
Talk to us about your objectives, not just the rooms you need!
Is your event a celebration? If so, we can talk to you about bespoke and spaces to accommodate world class entertainment – such as trapeze artist suspended from our 60-foot high roof!
If your meeting is about knowledge and information exchange, we can suggest perfect spaces for presentation and networking, to connect your delegates and maximise engagement throughout your event.
Think about sustainability
Sustainability is becoming increasingly topical in the event industry, and as a venue we are always looking for ways that we can support our clients, local community and the environment.
It can seem a bit of a minefield trying to think of the ways that you can make a difference, but this doesn't have to be the case. This can something as simple as going paperless, plastic-free or creating sustainable menus can really minimise your event's impact on the environment. We can even put you in touch with some of the local causes that are taking place across the city!
Think about providing special dietary menus
Whatever the event, the catering you provide will play a huge part in creating memorable experiences for your delegates.
With an more and more people becoming more health conscious, speaking up about their dietary needs and taking an increasing interest in where their food has come from – it is more important than ever to think outside the box about the different food choices you make. If you are unsure where to start, out team have lots of ideas to suit all requirements. Our commitment to sourcing locally wherever possible also allows us to showcase the very best in North West produce.
 Know what you're signing up for with production and 'hidden costs'
You should always make sure you understand what is included in your booking and never make any assumptions about what may or may not be included within this. Our team will talk you through every eventuality, so you have a complete picture of what you're getting, and we always strive to deliver incredible value for money!
How technology is shaping the future of recruitment
We are in the midst of a massive upheaval in the job market in the UK. The rapidly evolving technological […]
Read Article