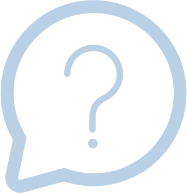 Ask the Experts
January transfer window – How does a deal really work?
15th January 2019, 6:08 pm
The January transfer window is in full swing, which means that football fans across the UK will be avidly checking in with 24-hour news channels to see if their club has made any fortune boosting signings in time for the second half of the season.
Despite the buzz, excitement and anticipation, the January window is a notoriously difficult marketplace. Consequently, those deals that are pushed through in the coming days will mainly be born out of necessity (and sometimes panic). However, the exceptions (like the transfers of Christian Pulisic from Borussia Dortmund to Chelsea and Dominic Solanke from Liverpool to Bournemouth), will likely have been in the works for months in advance.
The way clubs operate in the modern era, where they are as much commercial as sporting entities, means that transfers are based on both short and long-term strategies, dictated by a club's dedicated recruitment staff and committees well in advance of the transfer windows. As such, those members of a club's recruitment staff, scouts and agents play key roles in the process of clubs identifying and recruiting targets – maintaining a constant presence in the market to assess which players are available and at what price.
One of the major deals of the last January transfer window was Virgil Van Dijk's move to Liverpool from Southampton – but not before Liverpool had been forced to apologise in the previous window for 'tapping up' Van Dijk. Twelve months on and the issue of tapping up – where buying clubs (often indirectly) speak to players without the permission of their current employer – remains against league rules but is widely understood to be commonplace. Without some subtle circumvention of this area of football governance, it's arguable that the market simply wouldn't function at the pace it does, and certainly not during a January transfer window.
In fact, when one club grants another permission to speak to one of its players, the likelihood is that a deal, including personal terms, is all but done and dusted. A club granting permission simply provides the green light for a player to cross the T's and dot the I's on the transfer related documentation and set foot on the premises of their would-be employer to complete a medical.
The reality is that a club will usually be aware in advance of any inbound bid for a player seeking a transfer – many sources (including agents and staff at a would-be seller club) will be able to inform a prospective buyer of a good opening offer – and the player's agent will often facilitate a lot of the due diligence for the buying club before an opening offer is made, essentially oiling the cogs before the transfer machine is put in motion.
If the deal comes off – ideally without either party leaking information to the press for leverage – then the administrative work can begin, which is often the source of the 'will they, won't they?' activity we see on deadline day. The increased value of players as assets in recent years has led to professional clubs becoming much more risk averse, and contracts have become increasingly complex and watertight as a result. While the elite clubs will have in-house legal teams, we're seeing year-on-year an increase in clubs seeking external legal support to make sure their transfer related documentation is robust.
Everyone wants business done as early as possible, but the market dictates that a bargain (or an over-priced desperation buy) may be available up until the last minute. While clubs are increasingly putting standard transfer documentation templates in place to support this, they realistically need at least a day or two to efficiently negotiate, draft and agree commercials, process individual contracts and (in the case of an international transfer) upload the information to FIFA's online system.
This represents an 'ideal' scenario, where base templates are up to date, legal advice has been sought regarding the latest regulatory developments and any complex drafting or commercial issues, and the parties have agreed clear heads of terms and are ready to move quickly. Anything short of this and the administrative 'back end' of a deal can take days, which could inevitably lead to the deal breaking down – as often, the devil is in the detail.
As with all things in football, the transfer window is highly unpredictable and no two transfers are the same. However, with player values continuing to go through the roof, the stakes have never been higher.
Why are team-building exercises and events ideal for boosting morale and productivity?
If you run a team or business, you'll know how important good communication and maintaining staff morale are to keeping […]
Read Article