Home of SME Club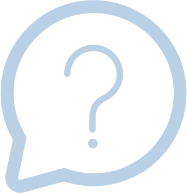 Ask the Experts at Oakwood Corporate Services
Statutory records: presenting a clear picture
9th November 2020, 3:38 pm
For many, the current global pandemic has presented a challenging business environment.  For the fortunate few, it has created opportunities.
You may be looking to raise funds to help support your business through difficult times, or to provide capital to enable you to take advantage of an increase in demand for your products or services.  Or you may have decided to bring forward that decision to sell your business and, maybe, even retire.
Whether you are looking for an investor or a buyer, as part of the process you will need to provide a clear, up-to-date picture of the current state of your business, including the share capital position.  The need to maintain accurate statutory records, and to demonstrate that you have kept your Companies House filings up-to-date, is an important, but often overlooked, part of this process.
What are your statutory records and what are your obligations?
A company is required, by the Companies Act 2006, to maintain, and to make available for inspection, "statutory registers", together with certain other documents that may influence third parties (including prospective investors and lenders) in deciding whether to deal with the company.
The list of records to be maintained will depend on the company's circumstances but will, as a minimum, include registers of its directors and (if it has any) company secretaries, its shareholders and its "people with significant control".  It is also standard practice to maintain registers of share allotments and share transfers.
In addition to the compulsory annual filings of the company's accounts and confirmation statement, you are also obliged to notify Companies House, within prescribed timescales, of certain changes, for example a director appointment, a change in the company's share structure or constitution or a change of registered office.
Why is it important to keep your statutory records and Companies House filings up-to-date?
A failure to maintain statutory registers, and to keep Companies House filings up-to-date, is an offence which may expose the company and its officers in default to a fine.
There is also the risk that failure to meet a company's compliance and filing obligations may come to light where the company's affairs come under scrutiny in the course of due diligence undertaken by, for example, a potential investor or buyer.
As already noted, if you are looking for third party investment to help grow your business, or if you are looking to sell your company, it will be important for you to demonstrate that the company has been well-managed and has a track record of compliance with its statutory obligations.  It will also be vital for you to be able to evidence the current ownership position.
What should you do if you have fallen behind in maintaining your statutory records?
Don't panic – you are certainly not alone.  There are many non-compliant companies, including those managed by otherwise well-organised individuals who have rightly focused on building client relationships, navigating increasing amounts of legislative red tape and generally running the business.  For most, maintaining company records is outside their comfort zone and, particularly in these troubled times, simply not a priority.
It is usually possible to update or reconstitute registers from the date up to which they have been maintained previously, or from a later date as at which you can provide clear evidence of the company's management and ownership structures.
To assist with the reconstitution process, a useful starting point is to locate any records that you have kept over the years which evidence the appointment and resignation of company officers, the allotment of any new shares and any transfers of existing shares.  This information, when reviewed in conjunction with Companies House records, will help your company secretarial / legal advisors to assess the likely timescale, and cost, of creating, or updating, your statutory registers.
This exercise can also be extremely helpful in identifying areas where remedial action is required. Addressing these matters early in the process not only provides peace of mind, but prevents any later distraction and divergence of resource and reduces the risk that a proposed investment or sale may not proceed because of gaps or inconsistencies in the company's statutory records.
China Rising – the growing importance of the Chinese A-Share market
Today I'm going to turn my attention to China. That in itself is something I think every investor is going […]
Read Article