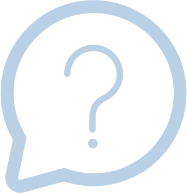 Ask the Experts at Moneypenny
The small business guide to the virtual phone system
2nd March 2020, 6:30 pm
Since the age of the telephone, phone systems have been integral to businesses of all shapes and sizes.
For start-ups and small businesses, this can be a costly and complex part of business setup; usually requiring installation crews, full team training, and a lot of daunting hardware.
But, thanks to the virtual phone system – there's now a much simpler solution.
What is a virtual phone system?
A virtual phone system is a simple and effective way for businesses to connect with their customers and team, without the hassle and expense of a traditional landline phone setup. They operate using VoIP (Voice over Internet Protocol) to provide a cost-effective alternative to landline systems, perfect for smaller businesses or those just starting out.
You can make, receive, and divert calls in exactly the same way as you would with a landline phone system, from any internet-connected device – at any time, from anywhere in the world. And all the while, use one single business phone number.
Cloud-based solutions allow you and your team to easily manage calls and messages, on-the-move, across multiple locations and come complete with a whole host of nifty custom features.
What are the features?
One of the great things about a virtual phone system is there are plenty of ways to flexibly manage and personalise your settings to best suit your business needs. And, these features are easy to update, at any time, meaning the system can grow alongside your business.
Customisable call routing
You choose where your calls are routed to; be it your desk, mobile, or a home landline. You can also choose to forward calls to a colleague, or even an outsourced PA who will answer exactly as if based in your office.
A professional business number
No matter where you choose to route your calls to during the day, the customer will reach you all through one number – never knowing that the person answering isn't in one fixed location.
If you already have an established business number, no problem – you'll receive a divert number that will seamlessly forward your callers through the new system, without them noticing a thing.
Digital receptionist
Virtual phone systems often come with their own digital receptionist options to ensure your caller instantly receives a professional-sounding greeting, as soon as they connect with your business.
With virtual home systems, you're able to record your own business greeting, so that even when you or a colleague aren't available, your caller always receives a professional and personal response.
When is it time to consider a virtual phone system?
If you're a new company or a business with strong growth ambitions, then a virtual phone system is likely to be the perfect solution for you. The virtual phone system is specifically designed with start-ups and small businesses in mind, where ease of use and low cost are deemed top priorities. It's time to consider a virtual phone system if:
You're using your personal number as your business line
This is still common practice for a lot of entrepreneurs, but it needn't be. If you're giving out your personal number to business contacts, or even using two different mobile phones, it's time you moved to a virtual phone system. Manage your professional calls and easily separate your personal calls using just one device.
You're on the move a lot
Do you find you're rarely at your desk? Or is the very nature of your business away from an office environment? If you're constantly on the go, then the virtual phone system is for you. Calls are seamlessly forwarded to your mobile phone, home landline, your car, or a colleague, What's more, with Moneypenny, manage your calls and update your settings whenever you need to from the app at the click of a button.
You use co-working spaces
Co-working spaces are an increasingly popular choice for budding entrepreneurs. They offer a stylish workspace, convenient central location, and all the handy resources of a conventional office except for the business phone system. Enter the virtual phone system – with calls and messages forwarded to your mobile, you'll feel like you have your own fully-functioning office, right in one place.
You operate remotely
Whether you're a solo entrepreneur or you have a team who work from multiple locations, be it from home or across different branches, a virtual phone system is a great option for you. While a traditional phone system works well for a team fixed to one office and one location, as soon as employees become spread out connectivity becomes much more complicated. A virtual phone system allows the whole team to be united under one business phone number, but answer calls from any location – satisfying your callers whilst bringing your team together.
To sum up
It's rare to find a business that begins with a fully-functioning, slick infrastructure from the get-go. But as a new business, the virtual phone system offers complete support for business growth, enabling you to streamline your communications and appear professional and bigger – all the while saving on costs.
Getting the most out of your venue!
There are so many things consider when planning an event but ensuring the venue is the right one for you, […]
Read Article