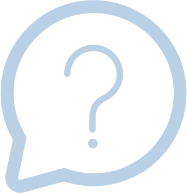 Ask the experts from Four Recruitment
Why you need to add a recruiter to your list of business advisors?
29th April 2021, 4:53 pm
As a business owner you'll use a variety of advisors to assist you on your business journey.  An accountant, solicitor, IT support, the list is endless.  They are experts in their field and you use them to assist you with the smooth running of your business. So, the question is, why wouldn't a recruitment specialist be added to that advisory list when we all acknowledge that people are a company's biggest asset?
One of the things I love most about working in recruitment is, that I get to work with some amazing high growth companies and am able to provide genuine support with their growth plans by finding them the best talent in the marketplace.
I love business, understanding a company's, ethos, its management structure and culture to establish with complete clarity, what they need to help them achieve their business goals and aspirations.  It's something I live and breathe, I know the questions to ask to get the answers I need, and I know the strategy that I then need to take, to get successful results for that business.
It's taken a number of years, lots of experience and training to get there, just as it would a finance expert who can advise you on how to reduce your tax bill, so why would you think that you can do it yourself?
I am under no illusion as to the reputation that recruitment, as an industry, has earnt itself over the years, and I am acutely aware that there are still bad recruiters out there (though I'd like to think they are now in the minority).  It's a reputation that led myself and my business partner Phil to establish Four recruitment 13 years ago, with a clear aim in mind to smash those stereotypes and to 'do recruitment the right way'.
It may sound dramatic (those that know me, know I love a bit of drama) but we're dealing with people's lives, their futures.  We spend the majority of our time at work and so ensuring that we are in the right role is essential for a successful life, we are, after all finding life changing futures!
The past 12 months have been, shall we say, tumultuous (to say the least) but what we've learnt more than anything is that having the right advisors in our business will help get us through those tough times.
At Four, the start of 2021 has been our most successful start to a year that we've experienced in our 13-year history.  This isn't just down to a buoyant market; we strongly believe that a great deal of this success is how we worked and supported our clients contacts and candidates.
We've launched new divisions to support clients in varying areas of their business, added new pricing models to give them more choice in their recruitment process.  We've coordinated a series of sell out online events, bringing experts across a range of topics together to give much needed advice and general support.  We've mentored, we've guided, we've advised.
I get that recruitment can be expensive, so is hiring a solicitor to assist you in that employment tribunal.  Recruitment is an essential part of owning and running a business.  To do it successfully, just as you would take legal advice if you had a query with a contract or intellectual property, you need a recruitment consultant to advise and deliver, leaving you to get on with what you do best.
How North West management teams can unlock growth post-pandemic
The dramatic changes brought about by the pandemic have led business leaders to focus on short-term objectives, supporting their employees […]
Read Article