A knowledge exchange with Manchester's Hospitality Industry…
Date:
Friday 22nd May 2020
Time:
02:00 PM - 03:00 PM
Location:
WEBINAR , click book now to register, a link to the webinar will be sent to delegates in advance,
Categories:
Hospitality, Leisure & Tourism
The hospitality industry has undoubtedly been one of the hardest hit as a result of the COVID-19 outbreak and social distancing. Our experts will discuss the measures being put in place to support the sector and whether they are sufficient.
We will also be highlighting the phenomenal way the sector has pulled together in this time of crisis. These include everything from turning Manchester Central into NHS Nightingale Hospital, to local gin manufacturers producing hand santiser, to the incredibly popular United We Stream initiative.
About the Speakers: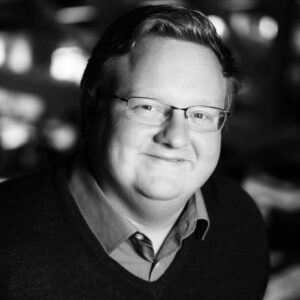 Christopher Peacock
Director -
Chris has a decade of working in political and community communications. He specialises in providing support for clients who operate in the north of England having spent most of his career in the region. Chris has work on community engagement projects across the private and public sectors from generating support to conveying complex issues to the community.
Prior to joining, he was a local councillor at Bolton Council where he was the Cabinet Member for Adult Social Care and Sport. As Cabinet Member he led community engagement activities across his departments where he had to explain complex service changes to both proactive and unengaged members of the local community through various methods.
Chris has worked with key clients such as Transport for the North, Cadent Gas, and Peel.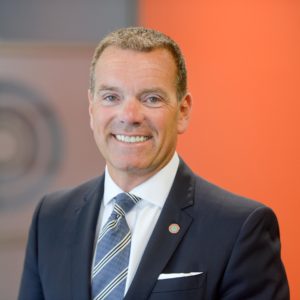 Shaun Hinds
CEO - Manchester Central
Shaun leads the team at Manchester Central in its mission to drive business growth through the development of its three key assets; its experienced team of people, its world-class facilities and its outstanding levels of service. With a focus on innovation as a means to achieve this, Shaun is passionate about maximising opportunities as Manchester cements itself as the UK's second city and the heart of the Northern Powerhouse.
Prior to joining Manchester Central, Shaun previously led international operations at BridgeStreet Global Hospitality and has more than 25 years' experience working across hospitality, property and business service sectors. Having held leadership roles across a wide range of business functions, Shaun is in prime position to steer Manchester Central through its next phase of growth.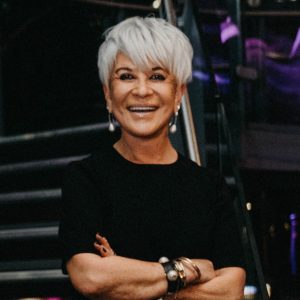 Liz Taylor
-
Professional event planner, hospitality brand consultant and motivational speaker, Liz Taylor, CEO of the Taylor Lynn Corporation (TLC) has developed a successful industry career spanning 35 years. She is viewed as a northern pioneer in the events and hospitality sector. Growing her business from fledgling company to million-pound enterprise.  A leader amongst event planners, Liz is a regular columnist for publications such as Conference News and frequently appears on TV and radio as a spokesperson and expert commentator for the event and hospitality industry.
At the helm of TLC, she has earned a reputation for creating events that push back the boundaries of event design, technology and presentation. Creating unique, live platforms upon which to launch, showcase and celebrate blue-chip brands, SMEs or entrepreneurial ambitions.  Liz has also developed an extensive private event client base, including wedding couples, media personalities, sports stars, music icons and a Royal client or two!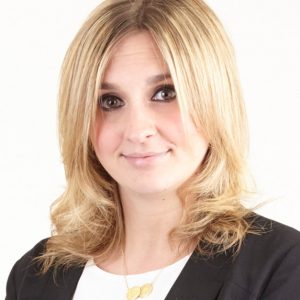 Rebecca Ingram
Associate – Licensing - Kuits Solicitors
Rebecca is an associate in the Licensing team.
Areas of Expertise
Rebecca advises on all aspects of alcohol and entertainment licensing for premises from pubs, bars and restaurants to large event spaces, festivals and developments.
Rebecca has experience in SEV licensing, acting both for applicants and objectors; and in defending noise abatement notices. She has also developed a specialism for gaining licences for high-end brands in areas with cumulative impact zones.
Accolades
Chambers & Partners Associate to Watch
Lawyer of the Year (Highly Commended) – Made in Manchester Awards 2018
Young Lawyer of the Year (Shortlisted) – Insider Young Professionals Awards 2018
Legal 500 Recommended Lawyer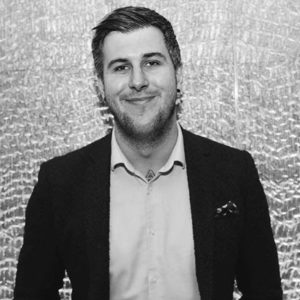 Greg Maguire
- The Hut Group
Greg heads up the business development at the Eclectic hotel collection which comprises of Great John Street Hotel and King Street townhouse. The high-end boutique hotels combined with 70 rooms, award-winning events and entertaining space was acquired last year by Manchester-based The Hut Group.
Greg drove his passion for hospitality with the support of 4 friends to bring a community together and helped create the Manchester Hospitality Network which is a support network for Manchester-based hospitality professionals offering sales & marketing support to its 1000+ members. Recently he also joined the board for 'so let's talk' which supports mental health and addiction in Hospitality.
Interested In The Event?
If you're interested in attending, you can book online here.